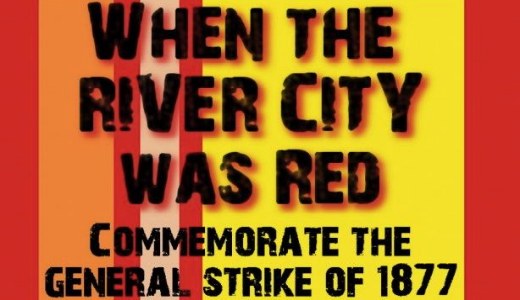 On July 16, a group of labor and community activists gathered in Granite City, Ill., to remember the 1877 St. Louis general strike. It was a festive occasion with speakers, music and food.
Northern Illinois University professor Rosemary Feurer and Steelworkers Organization of Active Retirees leader Ed Sadlowski both spoke about the lessons of the 1877 strike for today's struggles against union busting. Both speakers keyed in on the on-going struggles in Wisconsin and other states.
For several hours, labor and community activists exchanged experiences and ideas about how to roll back the attacks on workers and their unions. Much of the discussion centered on how to build labor unity, and on how to broaden out the coalitions needed to stop the multiple assaults on the working class.
St Louis 1877 General Strike from Scott Marshall on Vimeo.
Photo: Flier.