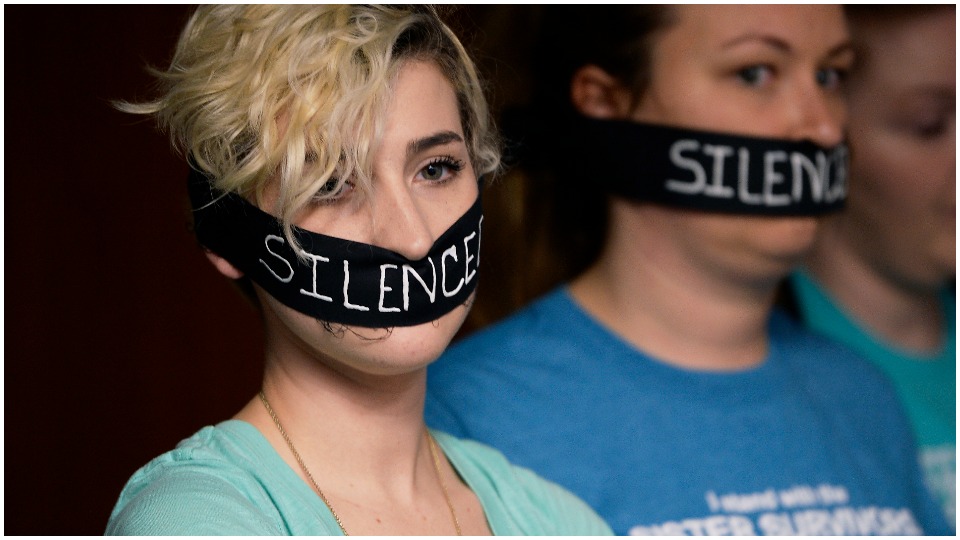 "We are truly sorry to all the survivors and their families for what they have been through, and we admire the courage it has taken to tell their stories," said Brian Breslin, chairman of Michigan State's governing board. "We recognize the need for change on our campus and in our community around sexual assault awareness and prevention."
That statement from the university was backed up with action Wednesday, as Michigan State University agreed to pay out $500 million to settle claims from over 300 women and girls who were assaulted by the college's former sports doctor, Larry Nassar.
Attorneys for the 332 victims and the university announced the agreement after private negotiations with the help of a mediator. Under the terms, $425 million will be paid to current claimants, while $75 million will be set aside for any future legal claims.
Currently, it is unclear how much each victim will receive, though the money will not be divided equally. Also unclear is where the money will come from. Emily Guerrant, University spokesperson, said school officials will be working on a way to pay the settlement.
Nassar, who is now serving three prison sentences that will keep him locked up for his natural life, pleaded guilty to molesting women and girls under the guise of medical treatment.
Nassar treated campus athletes and several young gymnasts at his MSU office, building his international profile while working simultaneously for USA Gymnastics.
Michigan State was accused of ignoring the complaints against Nassar, going as far back as the 1990s. While the school insisted that the assaults were not covered up, former medical school dean Whilliam Strampel was later charged with failing to properly supervise Nassar and for acts of sexual misconduct of his own.
Last month, Michigan State was hit with a separate sexual assault lawsuit which saw the charging of three former basketball players with rape and highlighted the school's anti-victim culture.
"MSU has fostered a culture in which female victims are discouraged from reporting sexual assaults when those assaults are perpetrated by male athletes, thus protecting the university, the male athletics programs, and the male athletes at the expense of female victims," read the brief, in part, filed against the school.
As for the case now being settled, John Manly, the lead attorney for the victims, said, "This historic settlement came about through the bravery of more than 300 women and girls who had the courage to stand up and refuse to be silenced."
Rachael Denhollander, who in 2016 was the first woman to publicly identify herself as a victim, said the agreement "reflects the incredible damage which took place on MSU's campus." But she went on to say she still had not seen any real, meaningful reform at the school.
"My choice to come forward publicly against Larry, and later against the institutions that allowed him to prey on children for decades, was motivated by the need for accountability and reform, so that other little children don't live the nightmares we lived. This is a passion all of the Sister Survivors share, and one which has not diminished or changed. 'Moving forward,' for myself and many others, means continuing to advocate, call for accountability, and stand for those who have yet to have a voice. This includes continuing to advocate for desperately needed accountability and change at USAG [USA Gymnastics] and in the USOC [United States Olympic Committee]. I remain disappointed that resolution was not reached with these other organizations who also enabled a serial predator for decades."
This settlement outpaces the $100 million-plus paid by Penn State University to settle at least 35 sexual abuse claims against assistant football coach Jerry Sandusky.
Lawsuits are still pending against USA Gymnastics, and the U.S. Olympic Committee.