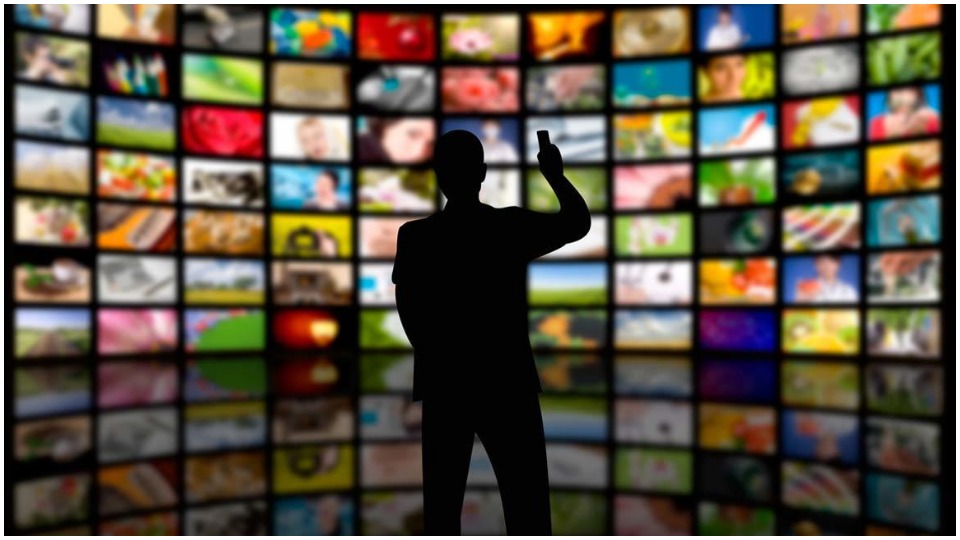 I could not fit all the series I liked this year into a Top Ten so I have what amounts to a Top 30 best series in global television. At first glance this might indicate that series are improving but let's not be so hasty. In the U.S. alone, not to mention worldwide, there were around 500 series produced in 2019 on network, cable and streaming services. So the fact that there are a rising number of watchable and even quality series is more a factor of the number of series as a whole increasing.
We have gone from what used to be called the Second Golden Age of Television—which in truth may have finished around 2004, the ending marked by the demise of the HBO series Deadwood—to what is now referred to as "Peak TV." The name denotes a phenomenon where the market, as happened with oil, is glutted, and one has to dig down much deeper to refine or find a watchable series.
Yes, there are more quality series but there are also more mediocre series, with the vast majority being simply unwatchable, just niche series with a very limited appeal or pre-packaged rip-offs of previous series or movies. In the supposedly quality era of streaming TV we are actually getting closer to the phenomenon of cable, that is 500 channels, or in this case series, with almost nothing to watch.
That is the first major trend, saturation or peak TV. The second, of course, is the rise of the streaming services, with Netflix and Amazon now joined by Disney+ and Apple TV+ and with NBC Universal, titled Peacock, and ATT Time Warner, titled HBO Max, still to come. A wave of consolidation accompanied these behemoths with Disney buying Fox, ATT absorbing Time Warner, CBS merging with Paramount Viacom and, finally, Comcast, one of the largest cable companies in the U.S., also now owning NBC and buying Europe's leading satellite company Sky. The goal in many of these mergers is to both create original series and lock up movie studio back catalogues so that the service provides a seemingly endless array of product.
The other goal, not stated, of these conglomerates moving online is to use serial TV as a way to harvest data on users and sell the data to advertisers, so that advertisers are paying not only to advertise on the streaming service but also for data collected by the service. Hence, AT&T, the conservative company from Dallas, on merging with Time Warner, bought a company that allows it to send targeted ads to all devices and Disney+ contracted Publicis, a company which is already adept at collecting data from TV sets and selling it without the viewer's consent. So the movement now allows these entertainment complexes to become full-fledged members of the surveillance economy and converts the "freedom" of Serial TV into a device for moment by moment first creating and manipulating and then spying on and harvesting consumer interest.
A word about my particular bent in terms of series TV and in general. Manny Farber, way back in the early 1960s, wrote a crucial essay on the difference between Elephant and Termite Art, Elephant Art being big-budget, "meaningful" art with a socially uplifting purpose and Termite Art being low-budget, degraded, prickly art with no apparent redeeming social value. He might as well have been saying bourgeois art which caters to an upper middle class taste versus working class art enjoyed by the masses and discounted by the critics. I am almost always on the side of Termite Art. On TV this would be Nancy Drew, Burden of Truth, In the Dark rather than the Elephant Art of Succession, The Morning Show, and Billions/Black Monday.
The other trend is that this year saw the first wave of post MeToo Series come down the serial pipeline, and the prognostication is positive. Female leads in Stumptown, In the Dark, Proven Innocent, Burden of Truth and Nancy Drew generally were part of a formula that produced series that were nicer, less violent, and more social or directly political than previous series with male leads. This was apparent for example in the difference in two series on Apple TV+, the more patriarchal typically apocryphal Mad Max-like See and the more matriarchal, looser and more quietly questioning the persistence of the colonial social order of Dickinson.
I should add also vis-à-vis my Top Series that a successful series is one that gets on the air, not necessarily one that has a long run, since so many of the best series are cancelled quickly, with cancellation in a commercial medium generally having little to do with the quality of the series.
Top 15 TV series
Homecoming. Much more than a Julia Roberts vehicle, this Amazon Prime series originated as a podcast, which made for an extremely tightly constructed half hour, the equivalent plotwise of most hour series. Roberts's slowly coming to grips with a corporate induced amnesia shed light on, and was one of the few series to tackle, the nefariousness of Big Pharma as the opioid crisis persists.
Bad Banks. Season One of this German-Luxembourg series, now airing on Hulu, with Season Two soon to come, boasted one of the most outstanding pilots beginning with a run on a bank and flashing back to the financial crimes that led to that collapse, including millennial bankers cheering wildly at a California earthquake which resulted in their profiting from a financial instrument that pays off on catastrophes.
Bob Hearts Abishola. Much better Chuck Lorre series than the Elephant-like The Kominsky Method. This touching on-again, off-again courtship and romance solidly rooted in the day-to-day conflicts of its female Nigerian hospital nurse and male Detroit small business owner has its share of embarrassing stock sitcom characters (Abishola's aunt and uncle, Bob's sister and brother) but the leads, and especially Folake Olowofoyeku's Abishola aided by the writing of Gina Yashere make this an extremely heart-warming series.
Bloody Vienna. This BBC2 mystery series, likely soon to circulate on BBC America, maps the reactionary anti-Semitism and stifling militarism of post fin-de-siècle Vienna as well as its grappling toward modernity in its Secessionist art at the dawning of psychoanalysis. Both are embodied in the young Freudian Max Lieberman who aids a working-class Austrian detective by employing this new science of the mind to solve crimes that originate in the repressed atmosphere of the upper reaches of the Austro-Hungarian empire.
Who is America. In his one-season wonder on Showtime, Sasha Baron Cohen inhabits four characters in Candid Camera-like situations that unlike that series, rather than simply the frivolous, exposes the innate racist and violent nature of the actual American personalities he catches being themselves. Best character is his Israeli officer Colonel Erran Morad, whose own militarist impulses allow those of the Southern Old Boy subjects he encourages to emerge on screen.
The French series Jeux d'influence, or Game of Influence, now broadcasting on Amazon Prime, lays bare the disastrous effects of lobbyists who in this case are aiming to keep a cancerous agricultural product, based on Monsanto's glyphosate, on the market. Well-told Zola-esque view of the industry, its farmer victims, and the politicians of all the legislative parties who, knowing the product is murderous, delay yet another session until banning it, just as in fact Macron's government has done with the actual product.
Proven Innocent. Fox, the network where all good series go to die, broadcast 13 episodes, then canceled this show about a female attorney who fights to free unlawfully jailed victims of the Chicago criminal justice system and in so doing exposes the inequities of that system. This is the antidote to the more conservative procedural Cold Case since here the back case is about proving the defendant innocent. A marvelous complete-in-itself 13-episode arc also ties the original murder for which the lead attorney, Rachel Lefevre, was formerly imprisoned, back to Kelsey Grammer's prosecutor, now running for attorney general, who persecutes her, with the show linking the actual guilt to the post-Citizens United world where unlimited money furthers unjust candidates.
Folklore is an HBO Asia series based on the fact that, as its creator, Singapore director Eric Khoo says, "Everyone in Asia believes in ghosts." But the catch, in this marvelous horror anthology from six Asian countries, is that, unlike Jordan Peele's Twilight Zone, which took a while to become relevant, this series right off the bat combines ghost stories with the actual horror of ordinary people's lives on a continent where the disparity between rich and poor is vast.
Back to Life. Airing on Showtime, this is a second stunning and funny series from alumni of the too-soon-departed satire of the television industry Episodes. Following Steven Mangan's Hang Ups, Daisy Haggard's series about a woman sent to prison for murder returning to a town that rejects her is a bittersweet version of Rectify, but here the humor and the pathos are more direct as Haggard proves herself first a marvelous comedian, then a marvelous actress.
Grisse. Another HBO Asia series, this one condenses 200 years of rebellion against the Dutch in a province of Indonesia into a single uprising that employs the iconography and attitudes of a Sergio Leone Western to make its point about Dutch colonial brutality amid native resistance and compliance.
Nancy Drew. In one of the year's outstanding pilots, we find out that the CBS and Warner (CW)'s contemporary Nancy Drew is not at all your mother's or grandmother's female detective. Nancy's mother died of pancreatic cancer, her father is a not-to-be-trusted scheming lawyer who defends the rich in this coastal New England town, Nancy's African-American boyfriend served time for manslaughter, and there are two murders in the town of its leading wealthy daughters, one of whom still haunts the area. The difference between the dream world of the original and the far tougher world of the Veronica Mars present is what lends this series its frisson.
Burden of Truth. CW again in a trend that is seeing American and Canadian production companies collaborating, meaning Canada's more critical social democratic spirit fuses with American neoliberal television to create more socially relevant series. In this case Smallville's Kristin Kreuk stars as a corporate lawyer who secedes from her father's scurrilous corporate law firm to battle, over two seasons, data harvesters and polluters causing brain damage to children. Couldn't be more relevant and utterly overlooked by mainstream critics.
Chambers. Netflix canceled this series after one season and again critics despised it for being muddled in its presentation. In truth, the series, though sometimes a bit obscure, was not at all unclear about its sharp class presentation of the distinction and potential menaces to its Native American/African American heroine living in a trailer by the upper-middle-class Sedona-type patronizing couple who employ Me Generation healing tropes in their mansion to attempt to co-opt her.
The Mandalorian. Best post-original Star Wars creation, this tight, terse horse opera about a bounty hunter with a heart operating in the nether spaces in the time after the empire has collapsed, that is after the end of the first trilogy, takes up the question of how life is lived in the wake of a shattered evil empire, a question the U.S. may be facing as its imperial reign comes to an end.
Late Night with Seth Meyers is not strictly a series but perhaps the funniest show on television with the best of the late night hosts. Meyers's humor, in his "In The News" and "A Closer Look" segments, almost always with a political or social point, is the sharpest in late night, though lately he has gone overboard and is sounding a little one-note on impeachment. Along with him is the funniest person on television, Amber Ruffin, whose segments "Amber Says What" and with Jenny Hagel "Jokes Seth Can't Tell," all of which can be watched on YouTube, constitute the most precise take anywhere in American media on the inequality of black-white relationships in Trump's America.
Honorable Mention
Damnation. This USA, now-canceled series currently on Netflix about the effects of the depression on an Iowa farming community, features a scene where farmers intimidate bankers at an auction to get their foreclosed property back, right out of King Vidor's film made during the Depression, Our Daily Bread.
In the Dark. This series about an alcoholic blind girl becoming a detective brings the feistiness of Jessica Jones to network TV, with a Buffy the Vampire Slayer, Scooby Doo-like group replacing Jones's alcoholic isolation.
Killing Eve. We're now two seasons into this intriguing are-they-or-aren't-they lesbian relationship spy thriller, with television's most compelling female lovers since the two combatants on Zena Warrior Princess.
Stella Bloomquist. In this Icelandic series, available on Viaplay, a sexually liberated female lawyer wades into and runs afoul of the patriarchal power in the upper echelon of her world as she defends the marginalized of that society.
Floodlands. A Dutch-Belgian series about a nebulous border area between the two countries centers a female Euro/African detective investigating the traumatizing of a young African immigrant and in so doing exposing prejudice on both sides of the border.
Godfather of Harlem is Chris Brancato's best entry since the first season of Narcos, boasting superb performances by Forest Whitaker's wily gangster and Giancarlo Esposito's sleazy Adam Clayton Powell, but what raises the series above the usual mobster fare and gives it its moral fiber is the revolutionary presence of Nigel Thatch's Malcolm X.
Dickinson. This life of the poet Emily Dickinson utilizes the Sophia Coppola/Maria Antoinette school of history as respecting the period details but making ultra-modern the language and music, so that Emily complains when asked to fetch water from the well that "This is such bullshit" before doing her chores over a rap montage. Best episode is her own championing of the environment while finding Henry David Thoreau a crass opportunist.
X Company. Too quickly cancelled Canadian series, streaming on Netflix and Hulu, about a bevy of male spies behind enemy lines in World War II, led by a Jewish female who burrows deep within the Nazi hierarchy as the series moves over its three seasons from France to Poland to Berlin and as she extracts her own revenge on the worst of the calculating murderers of her people.
The Loch. Above average Brit detective series, now streaming on Amazon Prime, featuring a female detective in charge of her first murder investigation in Scotland's Loch Ness with the monster emerging at the end not as horrific otherworld creature but as the embedded evil of the region's patriarchy.
Cloak & Dagger. USA series from Marvel about a male/female black/white friendship between two teens, each with their own power and both plagued by the corporate malfeasance and police brutality that mark their town.
C.B. Strike. Based on the series of novels by J.K. Rowling, this noirish detective show features an intriguing and ever professional relationship between its seasoned and cynical private investigator and the female assistant who wants to break into the field herself.
Requiem. BBC series streaming on Netflix about the haunting of a young female cellist after her mother's suicide which seamlessly but in a sophisticated way mixes the psychological and the supernatural.
Mystery Road. Australian series streaming on Acorn TV features Aaron Peterson's Aboriginal detective here teamed with Judy Davis's tough local cop as they investigate both the murder of a young girl and Davis's white settler family legacy which pollutes the town and perpetuates the brutality and inequality which mark the country's history.
Ozark. Netflix series whose second season, with the hardening of the Laura Linney character, could not match its first but which still refreshingly concentrated on the financial nuts and bolts of money laundering in a part of the country long left for dead.
Stumptown. Cobie Smulders as an alcoholic, sex-addled war vet slowly turned private detective as part of her recovery process in the darker recesses of a Portland that with, for example, its teenage drug pushers under stress in the competitive quest for college entry grades, mirrors the problems of the country as a whole while providing a female take on those problems.
Five Worst
The Morning Show. Perhaps the worst show of this or any season, this Apple TV+ "blockbuster" manages to waste the talents of its Two and a Half Comedians (Reese Witherspoon, Steve Carell and the half Jennifer Aniston) by taking the silliness of morning television seriously, portraying it as deadly accurate journalism at a time when the actual news media is more frivolous than ever and when an Episodes-like satire would have made this a show to remember.
Succession: The Rupert Murdoch clan as King Lear. What a falling off is this, in HBO's entry in the "wealth porn" genre. The Financial Times noted the show had no likable characters but still fascinated us, meaning that while more people now despise the superrich that is no reason not to continue to be obsessed with their every move. Equally yucky is Black Monday, the African-American version of this phenomenon which originated with Showtime's Billions, where self-serving material gain is the only value.
Tin Star. Tim Roth as an ex-British cop in the Canadian West is pursued by his demons and inflicts them on his family, a repulsive character whose detecting method is to simply exert violence by beating suspects. A hero for these times perhaps but not the hero we need.
Dollface. Supposedly feminist series stars the superb Kat Dennings as a woman quickly dumped and trying to return to the world of female friends. Sounds good in theory but on the ground, takes the powerful in-charge, working-class, waitress from Two Broke Girls and transforms her into a weak and whimpering relationship buffoon.
Secret City/Deep State. The first is a promising Australian series with Fringe's Anna Torv as an investigative reporter boasting a dark conspiracy theory visual overlay that unfortunately is undone by its rampant and exhausting anti-Chinese sentiment. The second has no redeeming social value in a Fox Sky TV-produced series that is not about undemocratic Western intelligence operations as its name implies but is instead a cheering section for a black ops team tasked with assassinating Iranian scientists, making Trump's prelude-to-war gesture of merely canceling Obama's nuclear pact seem humanitarian. A new low even for Fox.
You can find more on the ins and outs of contemporary television in my book Birth of the Binge.