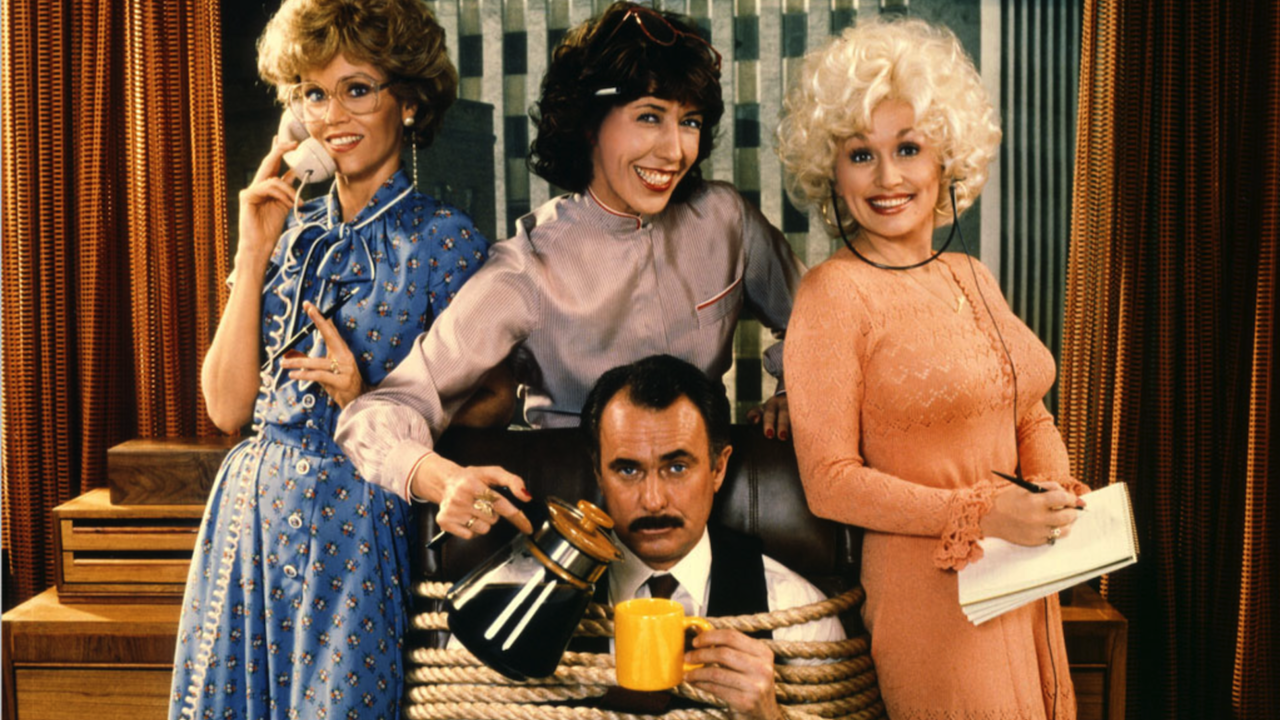 Held on the first Monday of September, Labor Day is not just an excuse for a (much needed) three-day weekend. Instead, the holiday sprung forth from the struggles and victories of the labor movement in the United States. It's a way to celebrate how far the working class has come, and the present day battles still being fought.
In the early 1800s, during the height of the Industrial Revolution, workers were dealing with extreme exploitative conditions. This included 12-hour days, child labor, unsafe work conditions, and seven-day work weeks. As labor unions gained popularity in the fight for workers' rights, a number of historic moments in labor history helped to bring about the recognition of Labor Day. Events like the Haymarket Riot of 1886 and the Atlanta's Washerwomen Strike of 1881, where working people stood up for their rights, helped to pave the road to this holiday.
In honor of Labor Day here are seven recommended movies to help you celebrate the spirit of working class life and struggle.
9 to 5 (1980)
Starring: Jane Fonda, Lily Tomlin, Dolly Parton
Director: Colin Higgins
Why you should watch: Fonda, Tomlin, and Parton star as three working class women who take on their sexist and egotistical boss. The film is a comedic gem with a progressive theme of female empowerment. Considering that even today women are still fighting for equal pay, it's a relevant and relatable film.  Not to mention the movie's theme song, written and sung by Parton, is still one of the catchiest working class anthems to date.
Harlan County, USA (1976)
Director: Barbara Kopple
Why you should watch: A gripping documentary that focuses on what came to be known as the Brookside Strike. This was an event in 1973 when nearly 200 coal mine workers and their wives stood up against the Duke Power Company-owned Brookside Mine and Prep Plant in Harlan County, Kentucky. Director Kopple captures inspiring and at times heartbreaking testimonies from the miners and the women of Harlan County, as their fight for better working conditions is chronicled. You not only get to see what the workers in Kentucky were dealing with, but also the state of the labor movement as a whole, as rank-and-file members were fighting for more democracy in the United Mine Workers of America (UMWA) at the time. And for the music lovers, there is a great deal of old-school labor songs that will have you singing "which side are you on" for days to come.
Norma Rae (1979)
Starring: Sally Field, Beau Bridges, Ron Leibman
Director: Martin Ritt
Why you should watch: Norma Rae is based on the inspiring true story of union activist Crystal Lee Sutton. Field plays Norma,  a factory worker in North Carolina who becomes involved in trade union activities at the textile factory where she works after her and her co-workers' health is put in danger due to poor working conditions. The film showcases the harassment Sutton endured while trying to get her factory organized, along with the main character's perseverance despite the hostile environment. Lee would eventually go on to work for the Amalgamated Clothing and Textile Workers Union (ACTWU), which years later would merge with other unions to become the current UNITE HERE. The movie allows viewers to get a glimpse of early labor history and organizations, along with a powerful performance by Field.
Salt of the Earth (1954)
Starring: Juan Chacón, Rosaura Revueltas, Will Geer
Director: Herbert J. Biberman
Why you should watch: A classic film with historical significance regarding its plot and those involved in creating the movie itself. Based on the 1951 strike against the Empire Zinc Company in Grant County, New Mexico, Salt of the Earth is noted as one of the first films to highlight the intersection between the fight for workers' rights and the rights of women. Revueltas takes center stage as the wife of a miner who ends up playing a pivotal role in her husband's fight for better wages on the job. With themes such as racism and gender inequality Salt of the Earth was groundbreaking for its time. It should also be noted, due to prevalent McCarthyism and red-baiting of the 1950s, many of those involved in the making of the film were blacklisted by the Hollywood establishment. The film was denounced by the United States House of Representatives for its "communist sympathies," and the The American Legion called for a nationwide boycott of the movie. Despite this, Salt of the Earth grew in notoriety and is now considered by many to be required viewing for working people.
Modern Times (1936)
Starring: Charlie Chapman, Paulette Goddard, Henry Bergman
Director: Charlie Chapman
Why you should watch: A dark comedy classic from one of the original masters of visual storytelling himself, Modern Times exemplifies the struggles of a worker looking for security and stability in an ever changing landscape. Charlie Chapman stars as an assembly line worker who suffers a breakdown from the constant monotony of factory life. From there, a series of outlandish coincidences occur that put him right in the middle of a variety of labor struggles that no doubt reflected the very real emerging labor movement of the movie's time. Funny and relevant, this black and white movie still holds up today.
Silkwood (1983)
Starring: Meryl Streep, Kurt Russel, Cher
Director: Mike Nichols
Why you should watch: A thriller steeped in real history, this biographical drama is based on the life and death of nuclear whistle-blower and labor union activist Karen Silkwood. Silkwood was a union leader who risked her life in order to bring attention to the numerous violations of health regulations— including exposure of workers to contamination— at the Kerr-McGee Cimarron Fuel Fabrication Site plant in Oklahoma where she worked. With powerful performances by Streep and Cher, Silkwood will compel viewers to look deeper into the story surrounding the main protagonist, and the legal battle against Kerr-McGee that followed after her death.
Grapes of Wrath (1940)
Starring: Henry Fonda, Jane Darwell, John Carradine
Director: John Ford
Why you should watch: No list about movies highlighting labor struggles would be complete without having Grapes of Wrath on it. Based on the novel of the same name, the film follows the Joad family who have lost their farm during the Great Depression. Heading to California in search for work, the family members have a number of encounters that exemplify the harsh conditions working people faced during that time. With powerful cinematography and poignant themes of police brutality, unemployment, and exploitation, Grapes of Wrath shows that the struggles of the past are very much connected to the battles of today. One of the most inspiring pieces of dialogue in the film comes from the character of Ma Joad who remarks after all the hardship and uncertainty: "Rich fellas come up and they die, and their kids ain't no good and they die out, but we keep a-coming. We're the people that live. They can't wipe us out, they can't lick us. We'll go on forever, Pa, cos we're the people."
Words to live by. Happy Labor Day.