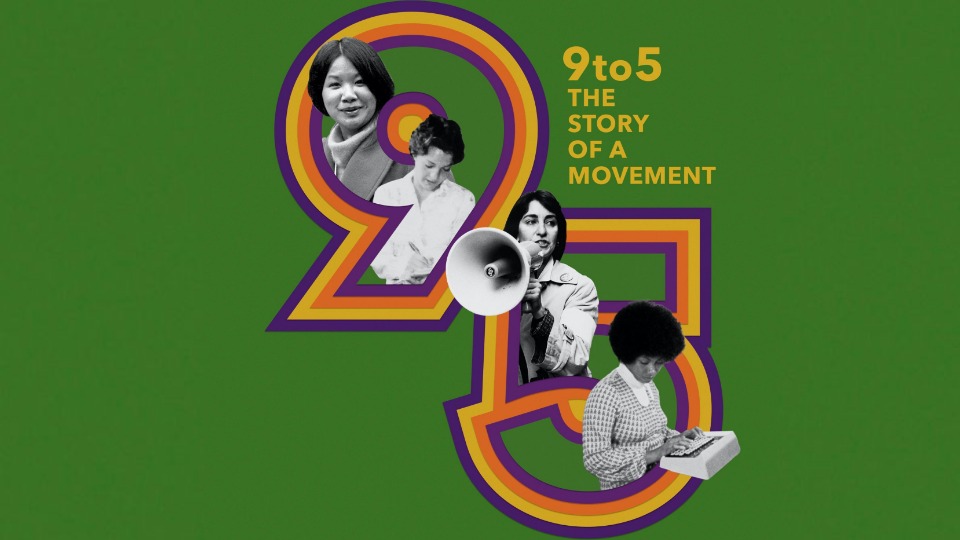 The Vietnam War raged. Student protests on campus became deadly. The Pill gave rise to the sexual revolution. The feminist movement challenged gender norms. It was the 1970s in the United States.
In Boston, two women began to notice that something was very wrong for women who worked in banks and office settings, so they began a newsletter to solicit their stories. Their research verified that something was indeed wrong.
Office staff was the largest sector of the workforce—more than construction and manufacturing workers combined. Women were grossly underpaid, had no benefits, and were demeaned and belittled by bosses who treated them as property. The Boston group, led by Karen Nussbaum and Ellen Cassedy, inspired others across the country, and 9to5, the National Association of Working Women was founded.
Overwhelmingly, women who came out to 9to5 meetings shared horrendous stories of harassment at the "hands" of their male bosses. Nussbaum often shared these anecdotes with her anti-war activist friend Jane Fonda, who became interested in developing a movie based on the women's stories. Fonda was then invited to a meeting in Cleveland, to which she brought along story writers.
Organizers were taken aback when Fonda asked how many of the women in attendance fantasized about killing their bosses. All of them raised their hand. These fantasies were the inspiration for the comedy film 9 to 5, a box office hit in 1980. Its success was a direct relationship to the fact that there were twenty million office workers in the U.S. at the time. A recent documentary by Steven Bognar and Julie Reichart, 9to5: The Story of a Movement, gives us the exceptionally inspiring back story of this women's organization that led to the formation of a women-only union.
Nussbaum and Cassedy realized there were very few feminist radicals among women who worked in the clerical ghettos of Boston at the time. But tens of thousands of them were angry. The newly formed organization handed out newsletters which included surveys, results of their research, and invitations to meetings. Some of their early actions included developing a Bill of Rights for Office Workers and organizing "Raises not Roses" demonstrations on National Secretary's Day. They exposed a secret boss's organization, the Boston Survey Group, which illegally collaborated to keep clerical wages low. This resulted in a 10% wage increase. Using the media, Nussbaum and Cassedy tried to shame the worst of the bosses, including one who forced his secretary to sew up the crotch of his trousers while he was wearing them. He won the prize for Bad Boss of the Year.
Two years after the 9to5 Association was launched, organizers realized that there were limitations to winning workplace rights, and they began to outreach to unions. Their goal was to find a union that would allow them to organize office workers into a distinct local. The crass sexism crushed their initial efforts in the labor movement of the time. In the documentary, Nussbaum says one union leader bluntly told her that "you can't unionize women because they think with their c***s not their brains."
Eventually, the Service Employees International Union (SEIU) agreed to the association's demands for women to be hired as organizers with equal pay to men and given their own budget. SEIU Local 925 was born.
The new local used the same organizing tactics as they did with the association—nurturing one-to-one relationships, focusing on leadership development and research. The film documents their heartbreaking defeat at a university when, after two years of organizing, they lost by 29 votes. But they had many victories, including pay raises, family and health benefits, paid leave, childcare, and fair treatment guarantees. Most importantly, the local gave women a voice on the job and in politics.
Ultimately the countrywide ambition of an independent Local 925 was crushed by the rise of Reagan's union-busting agenda in the 1980s and the disappearance of clerical classifications, which accompanied the technological change. SEIU Local 925 still exists—it represents over 17,000 public sector workers in Washington state.
The most powerful message from this documentary is that while the times may have changed, social unrest is again at a peak, and women have taken their rightful place in the leadership of the movements. The #MeToo, Black Lives Matter, Fight for $15, and health coalition movements are growing, and many of them have strong women's leadership. The economic impact of the pandemic has disproportionately affected women and racialized communities. Unemployment is soaring, and when jobs are available, they are more likely to be in the gig economy. The fightback against right-wing governments' handling of the pandemic has broadened.
We need to organize all these forces and work with them where they are, nurturing one-on-one relationships, doing the research, and focusing on diverse leadership development. This new alliance of progressive forces is desperately needed.
Now is the time.
This article originally appeared in People's Voice.
9to5: The Story of a Movement
Directors and producers: Steven Bognar and Julie Reichart
2019