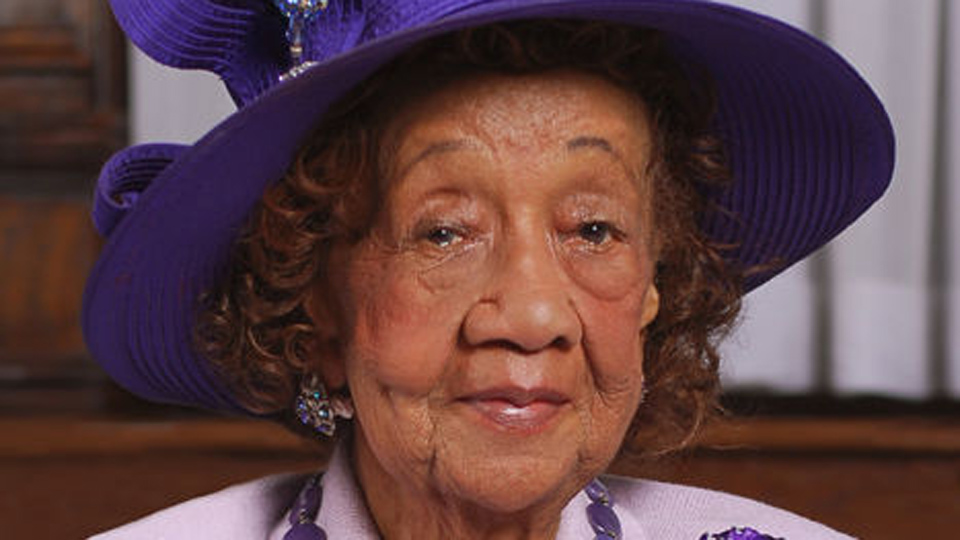 Born in Richmond, Virginia, in 1912, Dorothy Height moved northward with her family to Pennsylvania as part of the Great Migration of African Americans. There, early experiences emboldened her to stand up against racism, wherever she encountered it.
Height later received a college scholarship as an oratorical prize for a speech focused on the Reconstruction Amendments to the U.S. Constitution. Barnard College accepted her but eventually revoked her admission when an administrator claimed that the school's quota of two black students had already been met.
Height enrolled at New York University instead, where she earned a bachelor's degree in 1933 and a master's degree in educational psychology in 1935. By then, Height had begun a career in public service and would go on to serve four decades with the YWCA. One of her campaigns was to integrate all units of the YMCA, which continues to be one of the most progressive national organizations for racial and gender justice.
Height remained committed to social justice and civil rights throughout her professional career—whether testifying about the inhumane treatment of domestic workers in New York City; aiding African-American women in finding housing in segregated Washington, D.C., when they came to help in the 1940s war effort; or registering voters and recruiting Southern women into the civil rights movement.
In 1957, Height became the president of the National Council of Negro Women, which she served until her death. Height was also a founding member of the Council for United Civil Rights Leadership. In his autobiography, civil rights leader James Farmer described Height as one of the "Big Six" of the civil rights movement, but noted that her role was frequently ignored by the press due to sexism.
She also helped organize the 1963 March on Washington, where she shared the stage with Dr. Martin Luther King, Jr., as he gave his "I have a dream" speech. Her relationship with Dr. King remained pivotal. When a church bombing in Birmingham, Alabama, killed four black girls in September 1963, King asked Height to meet with the city's grieving families.
In addition to numerous honorary degrees, Height received the nation's two highest civilian honors: the Presidential Medal of Freedom (awarded by President Bill Clinton in 1994) and the Congressional Gold Medal (awarded by President George W. Bush in 2004).
Height was the chairperson of the Executive Committee of the Leadership Conference on Civil Rights, the largest civil rights organization in the U.S. She was an honored guest at the inauguration of President Barack Obama on January 20, 2009, and was seated on the stage.
Height died on April 20, 2010, at age 98. After her death, a U.S. Postal Service facility in northeast Washington, D.C., was renamed the Dorothy I. Height Post Office—offering permanent tribute to her legacy.
The "Forever" postage stamp in her honor was issued at Washington, D.C. on February 1, 2017, in the long-running Black Heritage series.
Source: U.S. Postal Service, Wikipedia.