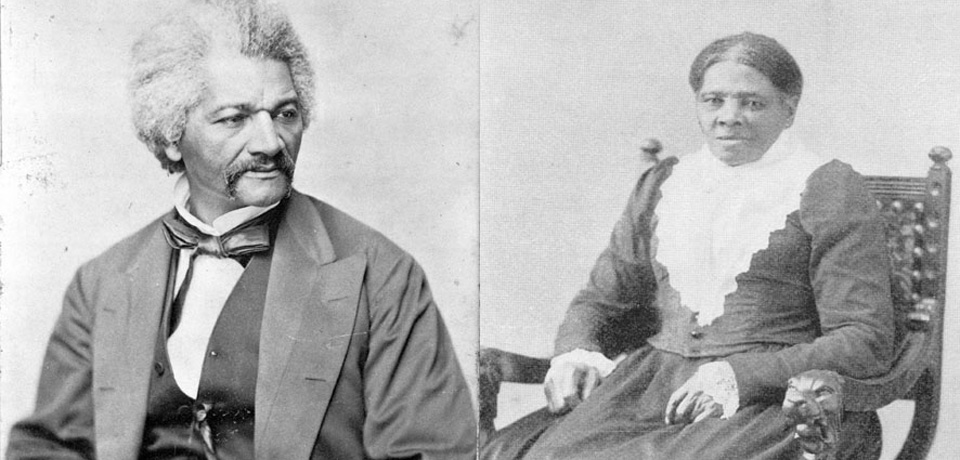 CAMBRIDGE, MD.—Thousands of visitors of all races are streaming to the newly-opened Harriet Tubman Underground Railroad State Park and Visitor Center on Maryland's Eastern Shore where Tubman led scores of her fellow slaves out of captivity in the 1850s earning the name "Moses of her people."
The visitor center about five miles outside Cambridge opened three weeks ago and has become a magnet drawing people from Baltimore, Washington D,.C. Philadelphia and even from abroad to celebrate Tubman's heroism as a "conductor" on the Underground Railroad, her leadership as an abolitionist, and her genius as a soldier, guide, and a spy for the Union Army during the Civil War.
The transformation for this region of Maryland is stunning.
In 1963, the African American residents of Cambridge, launched a struggle against brutal racist segregation, so intense that no hospital on the Eastern Shore would treat them. Black people were forced to travel two hours to Baltimore for treatment. The schools, lunch counters, employment, were all segregated.
The Cambridge Nonviolent Action Committee staged mass marches, sit ins, protest rallies. Gov. Millard Tawes sent in the National Guard that occupied Cambridge for a year. The Cambridge battle was led by Gloria Richardson who many referred to as a reincarnation of Harriet Tubman. It was the struggle that broke the back of segregation in Maryland statewide.
And now visitors to Dorchester County are greeted with a state-published tourist brochure that includes the words: "Welcome to Harriet Tubman Country.
The visitor center is located in the vast flat farmland near the Brodess Plantation in Dorchester County where Tubman toiled as a slave. Visitors learn that her master, Edward Brodess, leased Tubman out to other plantation owners where she worked for wages. She was beaten repeatedly by these racist tyrants.
I visited the center with my family on a balmy spring day, the thousands of acres of flat delta farmland turning emerald green. Our first stop was the Harriet Tubman Museum in a small storefront in downtown Cambridge. The museum is run by the Harriet Tubman Organization, founded more than thirty years ago to preserve and propagate the revolutionary heritage of Harriet Tubman.
It was packed with visitors, men and women, many of them couples who had brought their children to learn about Tubman, the system of chattel slavery and the abolitionist movement that sprang up to fight it. I was struck by the number of white people who were there, mingling with the even larger numbers of African Americans in the cramped museum.
Then we drove west to the just-opened state visitor center, even more crowded with visitors. From there, we joined others in traveling a short stretch of the Harriet Tubman Underground Railroad Byway, stopping at the Brodess Farm where Tubman grew up.
Just up the road is the Bucktown Village Store, a tiny market where Tubman as a young girl in 1835 engaged in her first act of resistance to slavery. She and another young girl had gone to this store to pick up items needed by her master. Another slave was in the store without permission.
His overseer entered the store in a rage, grabbed the slave and ordered Tubman to help him handcuff the young man. Tubman refused. The slave lunged away, attempting to escape. The overseer grabbed a two-pound counterweight, and hurled it at the runaway. It struck Harriet Tubman in the head, fracturing her skull. She lay near death for days, slowly recovering. Yet the injury caused lifelong aftereffects. She suffered headaches, hallucinations, visions, that deepened her devout religion and strengthened her determination to fight slavery.
She ran away in 1849 when she learned that her master was planning to sell her and her family at auction.
The following year she returned to Maryland "and escorted her sister and her sister's two children to freedom," according to a magazine View North a publication of the University of Maryland Eastern Shore. She went back again next year to rescue her brother and two other men. It was the beginning of six years of daring missions into the Eastern Shore to lead 70 people to freedom. The exact number of slaves freed is a subject of debate among historians. Yet her fellow-abolitionist, Frederick Douglass said "Excepting John Brown—of sacred memory—I know of no one who has willingly encountered more perils and hardships to serve our enslaved people than Harriet Tubman."
Long ago, I wrote a letter to the Baltimore Sun protesting the statue in Baltimore's Mount Vernon Place of Chief Justice Roger B. Taney author of the infamous Dred Scott decision upholding the legality of slavery. Why, I wrote, is there a statue honoring Taney but no statue honoring Harriet Tubman or Frederick Douglass who should he honored as founders of our nation as surely as George Washington? Last year, the City Council of Frederick Maryland voted to remove the statue of Taney in their city center. Baltimore needs to remove Taney's statue and replace it with statues of Maryland's greatest daughter and son, Harriet Tubman and Frederick Douglass.