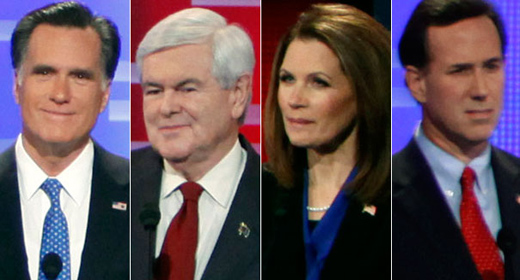 "We need a labor-led third party in this country" is a refrain I hear more and more. It's a sentiment I agree with wholeheartedly!
In fact, a labor-led third party and mass participation in the electoral arena are prerequisites for winning advanced economic and social democracy, and even winning a green, democratic, demilitarized socialism. The challenge is: How to move from present political realities to the actual establishment of a radical third party.
Certainly, there's widespread disillusionment with both the Democratic and Republican parties. That's reflected in the latest Pew Research poll: 38 percent of voters describe themselves as independent, 32 percent as Democrats, and 25 percent as Republicans. In 1991, the three were approximately equal.
A major reason for disillusionment with the Democratic Party is its leadership's deep connections to Wall Street. It is a party often dominated by corporate interests and especially those forces driving neo-liberal policies. After all, it was President Clinton who advanced NAFTA, welfare reform, and policies that facilitated mass incarceration.
Corporate forces pushing school privatization have a heavy influence at all levels.
Both parties are deeply intertwined with the Wall Street-dominated foreign policy and state security apparatuses, supporting imperialist aggression.
Domination by Wall Street interests constrained the Democratic Party's ability to deliver a clear alternative in the Nov. 4 elections. Millions voted their disillusionment by staying home, resulting in the lowest voter turnout in 72 years.
The class struggle within
However, it's not enough to make sweeping generalizations about the Democratic and Republican parties. It's true both parties are dominated by Wall Street interests, but it's also necessary to see how each party differs, particularly their social bases and how this affects their policies.
While the Republican Party is led by the most reactionary sections of Wall Street capital including the energy extractive sector and military industrial complex, it also consists of extreme right-wing elements including the Tea Party, white supremacists, social conservatives, right-wing evangelicals, climate deniers, anti-reproductive rights groups, etc.
Meanwhile the Democratic Party is also home to labor, African Americans, Latinos, other communities of color, women, most union members, young people, and a wide range of social and democratic movements. These constituencies exert influence on party leadership and hold positions at all levels.
Because Democrats embrace a multi-class constituency, the class struggle rages within, between what are loosely the Wall Street and the progressive or pro-labor wings. This includes a struggle against mayors like Rahm Emanuel (Chicago) and governors like Andrew Cuomo (New York) who champion the neo-liberal agenda and those considered part of the so-called "Blue Dogs."
Even while labor and its allies are in unity with sections of Wall Street capital in the fight against the ultra right, they are battling these same forces daily on the economic and political front.
However, despite growing dissatisfaction, labor and other key social forces are not about to leave the Democratic Party anytime soon. They still see Democrats as the most realistic electoral vehicle to advance their agenda, especially in the national battle against the extreme right. Their main goal at this time is changing DP policies and approaches away from influences of the Wall Street wing and the more conservative elements.
While many of these forces are deeply tied into Democratic Party structures at various levels, they are also developing their own independent political apparatuses and approaches.
The Communist Party's tactics for political independence rest on several interrelated elements. First, they occur within the constraints of the two-party system. We don't operate in a parliamentary system which allows proportional voting. Instead, winner takes all, and during the general election it usually comes down to voting for one of two candidates most likely to win.
That means candidates are backed by coalitions. Under these circumstances voting based on purity of positions is not a viable tactic. Coalition forces may disagree with a candidate on one or another issue, but find they must support candidates for strategic reasons – to advance issues and create a more favorable terrain of struggle.
Our tactics also occur within the framework of our strategic policy of building a broad coalition to defeat the extreme right, which we see as the main danger to democracy and social progress, embodied within today's Republican Party. There are voting constituencies that presently support the GOP that have to be won over. Such an approach sees the need to actively challenge right-wing and GOP ideas that influence sections of the people, especially working-class whites, for example, through hate talk radio. This includes racism and intolerance which are key issues dividing the working class.
We see this as one of the stages in the long struggle for advanced democracy and socialism. Without decisively defeating the most reactionary sections of monopoly capital, disintegrating Republican Party support at every level, it's hard to see winning more radical and advanced programs and policies and waging a fight against the monopoly class as a whole.
These are realities that can't be escaped.
Wide variety of forms
We envision a prolonged process toward political independence, with many turns, advances and defeats, utilizing many forms, resulting in a radical third party based in labor, working-class neighborhoods, communities of color, and democratic movements. Such a coalition third party must extend its reach beyond urban areas, to suburbs, exurbs, rural areas, and in "red" states and congressional districts.
First, we are part of building the broadest anti-ultra right alliance possible, uniting the widest array of class (including a section of monopoly), social and democratic forces. This necessarily means working with the Democratic Party. This differentiates us from those left groups who underestimate the right danger and overestimate the readiness of key class and social forces to bolt the Democratic Party.
Second, our objective is not to build the Democratic Party. At this stage we are about building the broad people's movement led by labor that utilizes the vehicle of the Democratic Party to advance its agenda. We are about building the movements around the issues roiling wide sections of people that can help shape election contours and debates.
In this sense we are for building movements in the electoral arena and see engagement in the electoral arena and democratic governance as a vital means to further build movements. But based on the experience in the Obama campaigns and local elections, it is difficult to sustain electoral activism. It remains a huge challenge to overcome widespread voter disengagement and cynicism: Many feel that their voice and vote have no impact.
Third, we are part of building labor's independent structures, including its electoral and political apparatus and its program to train union members to run for office. At last count, thousands of trade unionists have been elected.
Labor's independent structures include building labor-community, grassroots-based organizations or networks where activists can work together on candidates, campaigns, civil rights and environmental issues, legislative lobbying, labor organizing and strike solidarity.
Labor's allies are also building independent formations inside and outside the Democratic Party. These include independent grassroots political organizations like the 22nd Ward Independent Political Organization (IPO) in Chicago. In addition, a coalition of labor and community groups called United Working Families was established and is playing a role in the 2015 municipal elections. Its aim is to build independent political organizations in as many wards as possible.
In many cities reform Democratic clubs express political independence.
Fourth, we participate in third-party formations like Working Families Party in New York, which won 120,000 votes Nov. 4, and five other states and Washington, D.C. Rules in these states permit candidates to run on more than one line, allowing for independence but not splitting the anti-ultra right coalition.
In Lorain, Ohio, the Central Labor Council organized a sweep of City Council with a slate of union members who ran on an Independent Labor Party line after Democratic officials engaged in union busting efforts.
Richmond, Calif., residents voted in pro-labor candidates, including the mayor and majority of the City Council, this past November. Voters elected three retired trade unionists who were part of the Richmond Progressive Alliance. They defeated a well financed campaign by Chevron Oil.
Fifth, we participate in coalition campaigns that challenge the Wall Street wing of the Democratic Party and galvanize forces around a progressive agenda, mainly in Democratic primary elections. These include labor activists, progressives, socialists and communists who emerge from movements and run as candidates, backed by broad coalitions. A campaign by socialist Bernie Sanders within the Democratic Party presidential primaries would help do just this.
Many of the recent victories of pro-labor, progressive, reform candidates took place within the Democratic Party primaries. These include elections in New York, Newark, New Haven, Boston, and Richmond, California.
In New Haven, Conn., a broad labor-community coalition which emerged out of a long history of shared struggle challenged corporate Democrats and elected a progressive pro-labor mayor, and City Council majority, including many trade unionists.
In places like Chicago, municipal elections are nonpartisan, and it's possible to utilize the runoff system to defeat Wall Street-oriented Democratic candidates.
California law allows for open elections where more than one candidate from the same party can appear on the ballot. So increasingly, pro-labor and pro-corporate Democrats are going head to head.
Independent campaigns are positive where they don't split the anti-ultra right vote. More progressives, communists and socialists should run for public office and more are. But these campaigns should grow out of movements. Communist Party candidates need to be coalition candidates and, like everyone else, must earn their leadership. Running Communist Party candidates for its own sake is not a strategy for building a movement.
If the CPUSA is to be a mass political party it must be a mass electoral party, immersed in every aspect of electoral politics and the process toward political independence.
Sixth, we are part of movements to broaden democracy, including Move to Amend that would remove corporate cash from elections, repealing voter suppression legislation and expanding the right to vote, opening space for third parties, and promoting proportional representation.
Finally, another necessary part of the process toward political independence is growing the left current within a very broad coalition that unites left and center forces. This means growing the left, including the Communist Party, especially at the grassroots.
2015 municipal elections
We are immersed in the political and legislative battles on a national level. But with political gridlock in Washington, what happens on the state and local government grows in importance. Municipal elections are a key arena of battle in 2015.
A major battle is unfolding in Chicago, where several candidates, including progressive Cook County Commissioner Jesus Garcia, are challenging Mayor One Percent – Rahm Emanuel. A wave of grassroots activists, including public school teachers and trade unionists, are running for City Council seats against Democratic machine hacks. This has the potential to be a history-making campaign in one of America's largest cities.
The experiences in New York City, Newark, New Haven, Lorain, Seattle, Richmond and other cities where progressive reform alliances were elected to power is worth studying. In many places progress is being made raising the minimum wage, building affordable housing, advancing climate action plans, ending stop and frisk, expanding public transit, protecting immigrants rights, public education and public workers, fighting corruption, etc.
Fresh from their success in state legislative takeovers, the far-right group American Legislative Exchange Council (ALEC) has begun targeting county, city and village governments. They have set up a new entity called the American City County Exchange. The Guardian reports, "There are almost 500,000 local elected officials, many with considerable powers over schools and local services that could be attractive to big business."
The right wing has for many years targeted local school boards and planning bodies. In many places progressives are part of the efforts to block their schemes.
Municipal government is not only an important arena of struggle against the extreme-right policies, but also against corporate Democrat policies of privatization, pension cuts and giveaways to the rich and corporations, and for building grassroots political independence.
Clearly, there is an immense amount of electoral activism and movement building that is laying the foundation for the eventual emergence of a mass radical third party.
Photo: Underscoring the extent to which the ultra-right has a hold over the Republican Party is the fact that four of the major candidares for that party's last presidential nomination vied for official support from the tea party. (From left to right, those who sought tea party support were Mitt Romney, Newt Gingrich, Michelle Bachmann, and Rick Santorum.) | AP