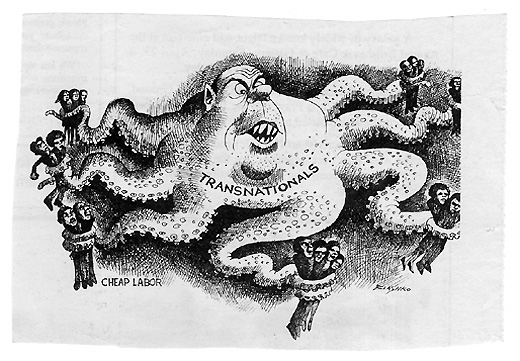 Abe Blashko, artist and political satirist, died at age 90 Jan. 13 from complications of pneumonia. Among his large body of work were important contributions to progressive publications, including the New Masses and People's World.
Born in Seattle, Blashko was self-taught. He started his professional career in 1938 with a solo show of 25 drawings at the Seattle Art Museum. Reviewer Kenneth Callahan noted in the Seattle Post-Intelligencer that his drawings were remarkably fully developed for a young man of just 18.
During the Great Depression he was a warehouse worker while continuing his development as an artist.
In 1943 Blashko moved to New York City, where he worked for Paramount Studios as an animator, and later did commercial artwork.
In a recent letter, Blashko told Patricia Junker, curator at the Seattle Art Museum, what inspired his work. "The turbulent social and political events of the 1930s were major contributors to my early development of a point of view. I was able to feel the pulse of that period and was fascinated with the faces and activities of the people around me, a fascination with their work, play, determination, strength, greed and evil."
Blashko was affiliated with a number of galleries, including the Susan Teller Gallery which hosted a 75-year retrospective of his work in 2010. His work is in many permanent museum collections including the Library of Congress and the National Gallery of Art in Washington D.C., the Portland, Ore. Art Museum, and University College, London.
Abe Blashko is survived by his sister, Sara Alchermes, a niece and two grandnieces.
Image: "Transnationals" by Abe Blashko. Courtesy the family.