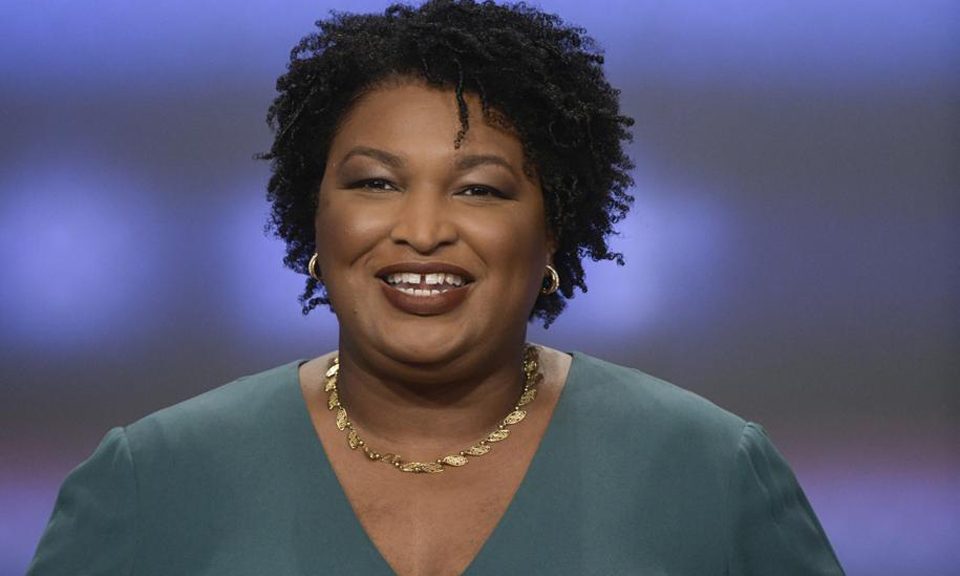 Stacey Abrams, a declared supporter of the national resistance to Trump, handily defeated Stacey Evans in Georgia's Democratic gubernatorial primary yesterday. Abrams, considered the "insurgent" candidate, will make history in November if she becomes the nation's first black female governor and Georgia's first woman governor.
Abrams, at her victory party, declared last night, "We are writing the next chapter of Georgia history where no one is unseen, no one is unheard and no one is uninspired." Evans came out and backed Abrams saying unity was needed to "rally against Trump."
Abrams won with about 75 percent of the vote.
In a simultaneous and stunning victory in the state of Kentucky a high school math teacher, riding the tsunami of teacher protests this spring, defeated one of the state's most powerful and entrenched politicians.
In the GOP Kentucky primary Travis Brenda, a teacher who campaigned against cuts to school budgets, bested House Majority leader Jonathan Shell. Shell is considered the engineer of the GOP takeover of Kentucky in 2010.
Kentucky women scored an important victory too when insurgent Amy McGrath, a former Marine combat pilot, defeated Lexington Mayor Jim Gray, the choice of the Democratic Party establishment.
A number of factors contributed to the Abrams victory in Georgia, one of which, of course is the changing demographics of the state. Black women, for example, now make up about 25 percent of the state's population and black voters have been turning out in Georgia in larger and larger numbers.
Important also, however, was her ability to reach out and build a broad coalition of labor and its allies. Abrams had the backing of the state's AFL-CIO and most of its constituent unions, the Working Families Party and the support of Sen. Bernie Sanders, I.,Vt.
"We chose Abrams because she had the progressive credentials. In the Georgia State House she has gone to bat for labor and against the GOP, successfully stopping some anti-labor bills," explained Eric Roberts, the southern director for the Working Families Party. "In addition to being right on the issues," Roberts said, "She is a skillful campaigner who has proven her ability to win uphill battles."
The Working Families Party, Roberts said, "organizes working people into political action on the basis of their needs. We work primarily within Democratic primaries but we maintain our independence."
Regarding her campaign, Abrams let everyone know last night what has to happen between now and November. "The next step," she said, "is to get this done."