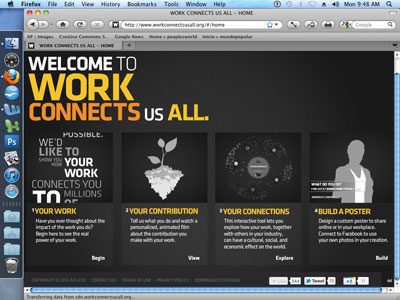 WASHINGTON – The AFL-CIO has launched a multi-million-dollar television advertising campaign telling the country that union workers are just like everyone else – and that they deserve their rights.
The ads first aired in Austin, Texas and Pittsburgh, with the next stop in Portland, Ore. The AFL-CIO declined to answer questions about the campaign's cost or how widespread it would be, but one news story pegged the initial ad buy at $1.5 million.
Federation Secretary-Treasurer Liz Shuler, who unveiled the ads, said they are meant to rise above the daily controversies of the political world and show the connections of unions and unionists to the world of work – and how workers benefit from unionization.
"This campaign showcases the values that America's unions share with all working people: Hard work, quality work, and how every one of us is connected," she elaborated.
The ads feature workers from a wide range of occupations. The ads are accompanied by messages over social media, online advertising, and an interactive website, .
The ad campaign also emphasizes the divide between the 99 percent and the richest one percent of the population, and furthermore emphasizes the decline of the middle class – while laying that development at the feet of the rich. The ads also refer to the new activism in the labor movement in response to right-wing schemes to rob workers of their rights and their livelihoods.
The ads' punch line, in English and Spanish, is: "As work changes, we change with it. Work doesn't separate. It's what binds us together. I teach your kid, you fix my car, he builds my city, she keeps it safe…work."
Image: Screen shot of WorkConnectsUsAll.org