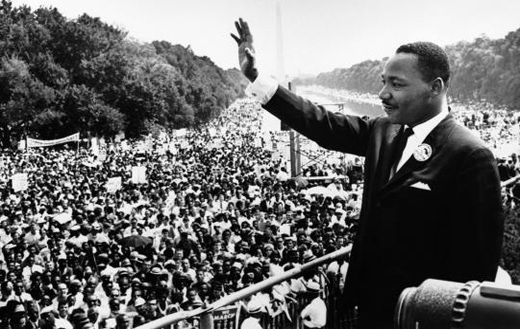 ATLANTA – Today kicks off the AFL-CIO's 2015 Martin Luther King Jr. Civil and Human Rights Conference in Atlanta, where hundreds of union and civil rights activists are honoring King's life and legacy and the accomplishments of the civil rights movement and plan to renew the commitment to carry on King's fight for equality and justice. You can follow the action on Twitter @aflcio with the hashtag #1uMLK, and if you are attending the conference and want updates on speakers, panels and activities, text KING to 235246.
Under the banner "Dream Big. Love All. Act Now," this year's conference takes place during the 50th anniversary year of the Voting Rights Act.
'We must take this opportunity to honor the struggles of our brothers and sisters who fought to provide us with this opportunity and continue to advocate for life-changing policies and practices that better the lives of all workers, communities of color, women and LGBTQ people," declared AFL-CIO executive vice president Tefere Gebre.
Community service has been a constant focal point of the conference and again opportunities to volunteer will be offered, as well as sessions to teach participants how to infuse community service into the labor movement.
Through plenaries, workshops and panels, attendees will be able to build knowledge and skills on a range of issues, including race; intersectionalities of underrepresented groups; development of labor-community relationships, especially with other civil rights organizations and much more.
Click here for information and to download the conference agenda.
Photo: Rev. Dr. Martin Luther King Jr. at the March on Washington for Jobs, Peace and Freedom, August, 28, 1963.