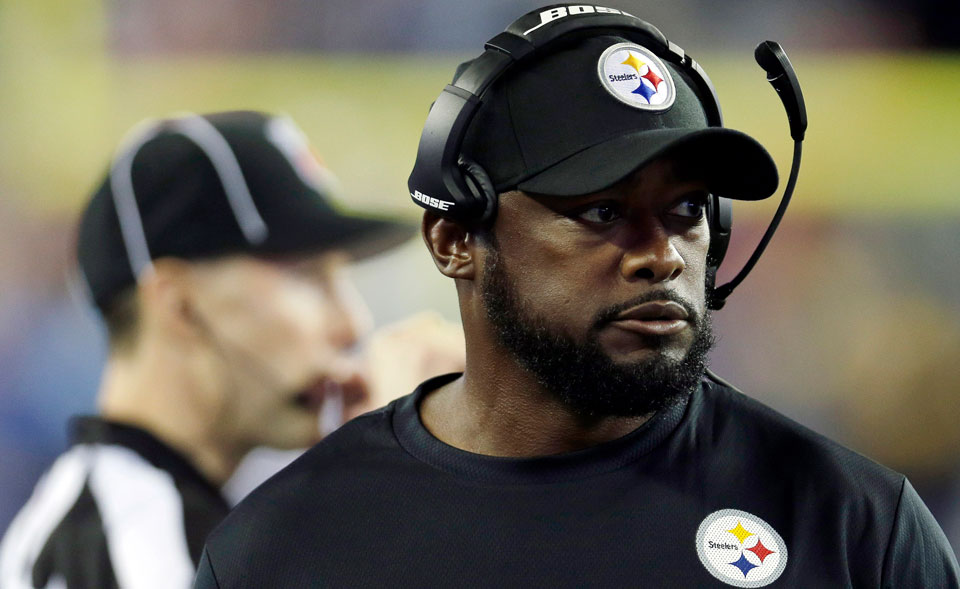 The end of the NFL's regular season last Sunday was brutal for head coaches leaguewide.
Within seconds of the final game and into Monday morning, the axe came down on eight coaches: Todd Bowles, NY Jets; Vance Joseph, Indianapolis Colts; Marvin Lewis, Cincinnati Bengals; Adam Gase, Miami Marlins; Steve Wilks, AZ Cardinals; Dirk Koetter, Tampa Buccaneers. Hue Jackson, Cleveland Browns; and Mike McCarthy, Green Bay Packers, were fired midseason.
This firing cycle follows right behind the league effort to bolster its standards on a rule for interviewing minority candidates for head coaching jobs.
Under the December 12, 2018, revisions, NFL clubs must "interview at least one diverse candidate from the Career Development Advisory Panel list or a diverse candidate not currently employed by the club."
"Since the inception of the Rooney Rule, we have seen the rule adopted across business sectors and considered an industry best practice to increase diversity," NFL Commissioner Roger Goodell said. "The policy updates made today will bolster the current Rooney Rule requirements and are intended to create additional opportunities for diverse candidates to be identified, interviewed, and ultimately hired when a vacancy becomes available."
Clearly, the league is constantly forward thinking in addressing social issues on and off the field, and in hiring and firing—oh, wait… no, it isn't.
The new standards are a calculated response to accusations of teams—Oakland Raiders—circumventing the rule by interviewing minority candidates not seen to be legitimate contenders for the job.
"Our focus was simply: How do we make the Rooney Rule better?" said Robert Gulliver, the league executive in charge of human resources, after their response was questioned.
Here's where it gets a bit suspicious: five of the eight head coaches fired since midway through the regular season are African American. This has left only three black coaches in the league as the replacement searches get underway.
Enacted in December 2002, the Rooney Rule, named after late Pittsburgh Steelers owner Dan Rooney, former chairman of the NFL's workplace advisory committee, initially required each team with a head coaching vacancy to interview at least one minority candidate.
The rule was created in reaction to the 2002 firings of head coaches Tony Dungy, Tampa Bay Buccaneers, and Dennis Green, Minnesota Vikings.
Shortly after, U.S. civil rights attorneys Cyrus Mehri and Johnnie Cochran released a study showing that black head coaches were less likely to be hired and more likely to be fired than their white counterparts. Not a surprise given ours and the league's history.
Up until 1979, when Tom Flores was brought on by the Raiders, the only minority coach in NFL history was Fritz Pollard.
"We all know it's win or go home," said John Wooten, chairman of the Fritz Pollard Alliance, in a phone interview with the Washington Post. "We'll work at it and go on. We'll keep looking at it and push forward for the next opportunities."
The Fritz Pollard Alliance, a diversity group, works closely with the league on its minority hiring practices and policies.
And while they're closely watching this hiring-and-firing cycle they're not too alarmed at this point with the number of African-American coaches dismissed. But, "the decreased number of African-American head coaches does reinforce the need for ongoing efforts to ensure fair opportunities exist for minority coaches," they said.
The league's remaining minority coaches are Mike Tomlin, Pittsburgh Steelers; Anthony Lynn, Los Angeles Chargers; and Ron Rivera, Carolina Panthers.
Other updates to the rule include maintaining complete records of the interview process and ensuring if the club's top decision-maker is involved in the interviewing and hiring process from the start that they remain involved until completion of the process.
The workplace diversity committee also reaffirmed their commitment to strong accountability measures if clubs fail to comply or "seek to evade" the rule's procedures.
With eight vacancies comes an opportunity for minority head coaching candidates like Kansas City Chiefs offensive coordinator Eric Bieniemy, New England Patriots linebackers coach Brian Flores and Jim Caldwell, former coach of the Indianapolis Colts and Detroit Lions.
And while clubs are in their planning stage, they should think long and hard about bringing back Colin Kaepernick. The 2019 draft class and quarterback markets are predicted to be thin, and there are several clubs that need a real long-term QB solution.
We'll be watching, wondering, and waiting for the right moves.