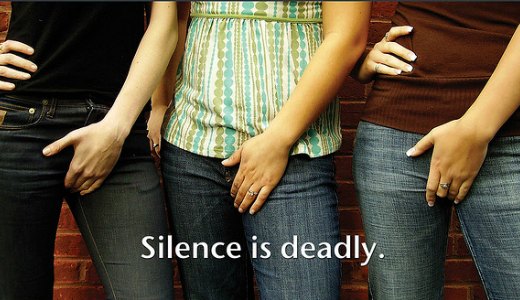 A doctor and professor at the University of Minnesota is challenging Republican presidential candidate Michelle Bachmann's wild claims that the HPV vaccine causes mental retardation.
Bachmann used the vaccine issue in the most recent GOP debate as a way to go after fellow candidate, Gov. Rick Perry who issued an executive order mandating the vaccination of every sixth grade girl in the state of Texas.
But then Bachmann took it a step further, saying on television that a woman told her a story about her daughter.
"She told me her daughter suffered mental retardation as a result of that vaccine. There are very dangerous consequences."
That's when University of Minnesota bioethics professor Dr. Steven Miles went into action. He announced on Facebook that he was offering $1,000 for "the name and medical records release of the person who Michele Bachmann says became mentally retarded as a consequence of the HPV [human papillomavirus]" vaccine.
The vaccine is designed to prevent a common sexually transmitted disease, human papillomavirus, or HPV. Researchers have found a link between HPV and cervical cancer, a second-leading cause of cancer death among U.S. women.
Most people don't know they have HPV because they often don't develop symptoms or health problems.
According to the Centers for Disease Control:
In 90 percent of cases, the body's immune system clears HPV naturally within two years. But, sometimes, HPV infections are not cleared and can cause health problems such as genital warts, cervical cancer and other, less common but serious cancers, including cancers of the penis.
There are 40 HPV types. The type that causes genital warts is not the same type that can cause cancer.
When Perry mandated the vaccination of sixth-grade girls in Texas he was going against recommended medical advice. Two academies, the American Academy of Pediatrics and the American Academy of Family Physicians, oppose mandates requiring girls be vaccinated in order to attend school, but support giving the vaccine to girls on a voluntary basis.
But Bachmann didn't stop at criticizing the mandate. And that's what motivated Miles to offer the $1,000.
"Whenever someone Googles HPV vaccine, the reckless link with mental retardation will occur," Miles wrote in an email statement to MinnPost.
"This has happened before with the abortion-causes-breast-cancer canard and the measles-vaccine-causes-autism sham. A strong counterblow is better than the passive be-quiet-and-this-will-blow-over strategy."
"The [HPV] anecdote is now important," he added. "If false, it should be refuted. If true, it should be properly vetted as an adverse event. Ms. Bachmann has a civic duty to help us identify this mother."
Other experts also blasted Bachmann's anecdote.
The Minneapolis Star Tribune reports Arthur Caplan, director of the University of Pennsylvania Center for Bioethics, offered to match Miles' challenge and then raised the stake to $10,000 for proof of the HPV vaccine victim.
In addition, Dr. Marion Burton, president of the American Academy of Pediatrics issued a statement "to correct false statements made in the Republican presidential campaign that HPV vaccine is dangerous and can cause mental retardation. There is absolutely no scientific validity to this statement."
But the story of far-right fear mongering doesn't stop there. Perhaps Bachmann did Perry a favor with her outlandish claim by taking the attention off of his connections to drug giant, Merck.
Merck, the drug company that developed the leading HPV vaccine Gardasil, sent an army of lobbyists to state capitals across the country urging mandates for the new vaccine, despite the medical community's opposition. Apparently Perry obliged the drug giant, making Texas the first state to mandate the vaccine.
During Merck's push for mandates, the corporation doubled its lobbying budget in Texas and funneled money through Women in Government, an advocacy group made up of female state legislators around the country, according to the Associated Press.
"Perry has several ties to Merck and Women in Government. One of the drug company's three lobbyists in Texas is Mike Toomey, his former chief of staff. His current chief of staff's mother-in-law, Texas Republican state Rep. Dianne White Delisi, is a state director for Women in Government," the AP reported.
"Toomey was expected to be able to woo conservative legislators concerned about the requirement stepping on parent's rights and about signaling tacit approval of sexual activity to young girls."
Delisi, as head of the House public health committee, "also would have helped ease conservative opposition," said the AP.
The Washington Post reports Perry's gubernatorial campaigns received nearly $30,000 from the drug maker since 2000.
In addition, "Merck and its subsidiaries have also given more than $380,000 to the Republican Governors Association since 2006, the year that Perry began to play a prominent role in the Washington-based group," including as chairman, the Post reports. The RGA gave Perry's campaign at least $4 million over the past five years, according to watchdog group Texans for Public Justice.
Photo: A public service announcement to raise awareness about the HPV-cancer link. KWdesigns // CC 2.0