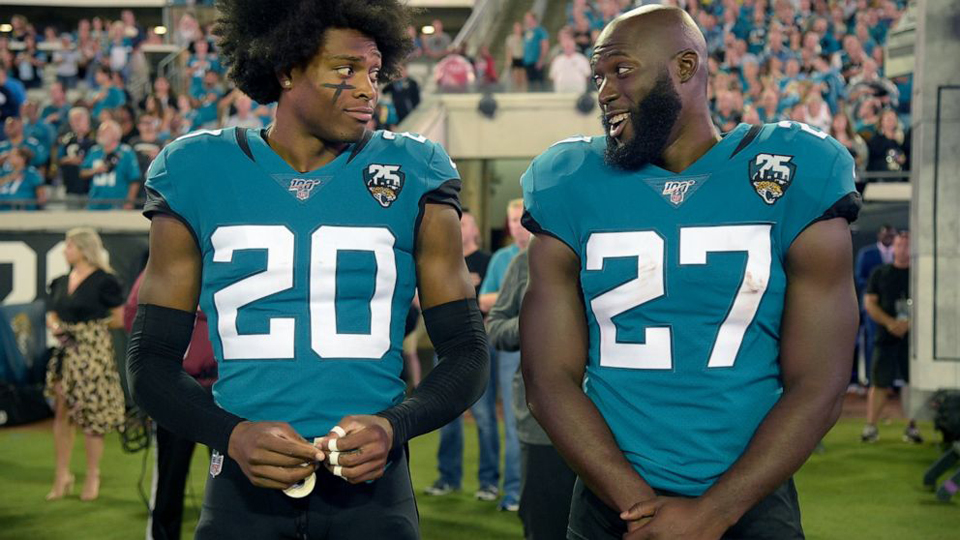 In a single day, two executives were held to account for their failures and actions: The U.S. House of Representatives voted Wednesday night to impeach Donald J. Trump on two articles (abuse of power, obstruction of Congress); and the Jacksonville Jaguars fired Executive Vice President Tom Coughlin almost two days after the NFL Players union shattered his reputation.
Coughlin helped build the NFL's expansion franchise team in the mid-1990s and served as executive vice president of football operations since 2017. Coughlin had been facing trouble for weeks due to his team's failing season record and questionable roster moves.
The Players Union ultimately forced team owner Shad Khan to act after Monday's grievance win—undoing millions in fines imposed by Coughlin himself. Adding to the team's troubles was the NFLPA's warning to potential players to think twice before signing with the Jaguars, and highlighting over 25% of all grievances filed league-wide have been against Jacksonville.
"I determined earlier this fall that making this move at the conclusion of the 2019 season would be in everyone's best interests, "said Khan in a statement. "But, in recent days, I reconsidered and decided to make this change immediately.
"I thank Tom for his efforts, not only over the past three years but for all he did from our very first season, 25 years ago, to put the Jacksonville Jaguars on the map."
The NFLPA grievances were all filed thanks to Coughlin's "old-school" mentality: Football is more than just a business, it's a lifestyle.
The first high profile salvo between Coughlin and the union involved running back Leonard Fournette, cornerback Jalen Ramsey, and now retired defensive end Jared Odrick.  All involved fines or negative criticisms of players who didn't act in a manner prescribed by Coughlin, or for failure to show up to "voluntary" offseason sessions.
The NFL-NFLPA collective bargaining agreement stipulates players can't be disciplined for not attending voluntary off-season meetings, training, or appointments.
Of course, there were other problems raging throughout the roster, the locker room, and the entire building.
During his second stint with the team, a rift developed between Coughlin and coach Dough Marrone over Marrone's insistence on reducing the intensity and pace of practices at training camp—in direct conflict with the football gospel of Coughlin.
Moving forward, general manager Dave Caldwell and Marrone will report directly to him on an interim basis.
If only all union wins led to bad bosses getting sacked.