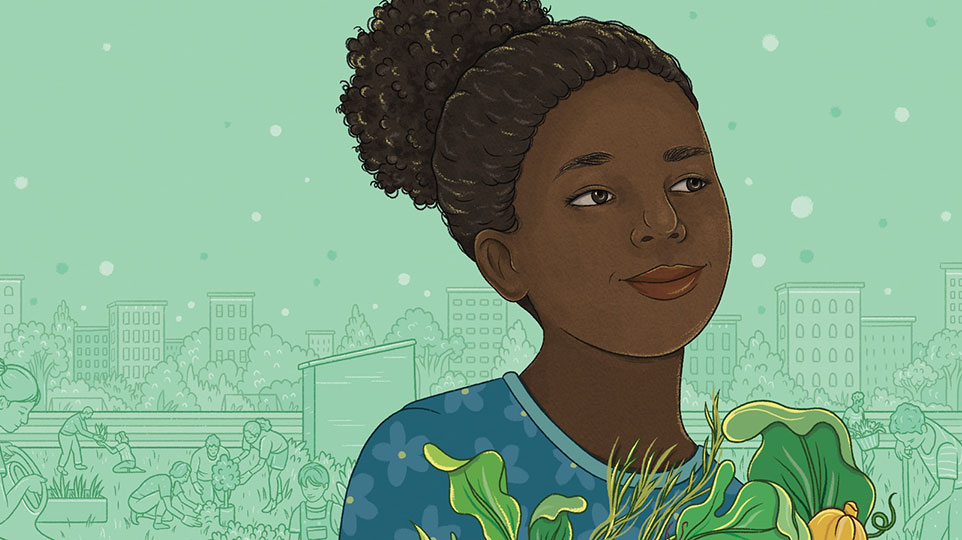 WASHINGTON (PAI)—Praising teachers and school staffers for standing up under incredible stress to teach—remotely—during the coronavirus pandemic, Teachers (AFT) President Randi Weingarten discussed both back-to-school plans for this fall and ideological threats to teaching and democracy at the union's Teach conference.
The conference, held this year via Zoom due to pandemic-based bans on large crowds without physical distancing, also included a "virtual lobby day" by more than 100 attendees, even though Congress is out of town.
And Weingarten and First Lady Dr. Jill Biden undertook a July 7 walk-and-talk through a D.C. public school. Biden, a community college English professor, is a member of the nation's other teachers union, the National Education Association.
Weingarten, a New York City civics teacher, praised teachers and staffers for surviving and innovating in what she called "the second most difficult year" they'll ever face on the job, due to the mass closures the pandemic forced. The most difficult year, she predicted, begins this August when all schools fully reopen.
"At what point last school year did you feel end-of-the-year tired? Winter break? Halloween? Labor Day?" Weingarten asked in her July 6 address (her emphasis).
"While Donald Trump tweeted at schools to reopen, he either wasn't interested in or wasn't up to fighting the virus. We were working to reopen schools in a climate of chaos, fear, and misinformation," she declared.
As a result, a Rand Corp. survey, commissioned by both teachers unions, showed 78% of teachers reported job-related stress, double the percentage in the population overall. Depression occurred at three times the overall rate, Weingarten reported.
"But you dug deep and you got your students through it. I love how a student summed it up at a moving-up ceremony on Long Island last week: 'We did it!' Yes, we did. YOU did, in so many incredible ways." And students Weingarten talked with in past months around the U.S. are looking forward to reopening. But everyone, students, teachers, and staff, is going to have to play catch-up.

"Students have surprised themselves by yearning to be back in school this year. Let's stoke their excitement about learning with interesting projects and learning that feels important and worthwhile, so kids wake up every day eager to be in school," Weingarten challenged.
Some parents are leery, she added. Many question whether school systems made their buildings safe for in-person learning—through 3-foot distancing within classrooms, disinfection efforts, improved ventilation systems—and whether there's adequate mental health and counseling help for traumatized teachers and students.
Others heed ideologues who trash teachers, say the pandemic isn't real, and demanded schools reopen without aid. Weingarten singled out the radical right as the source.
"It won't be easy," to return to re-opened schools, she warned. "Some people will try to make it harder, like those who disparaged educators, scapegoated our unions, and blamed us for things outside our control like school closures caused by a pandemic.
"On Fox & Friends, Pete Hegseth mocked our safety concerns, saying we're 'rigging it so [teachers] don't have to go to work.' As if teaching remotely isn't incredibly hard work."
To combat the stress, AFT is investing in and rolling out help for teachers and staff, Weingarten said. Aid often comes through its Share My Lesson online program, where teachers and staff share best practices and new ideas. It's also offered free trauma counseling to its members.
"And we're dedicating $5 million to a Back to School for All campaign, with members reaching out to families and communities about being back," she said. The union has already granted half the money to 1,400 locals in 22 states to "make the schools safe and welcoming" and to send teachers and staffers door-to-door to talk with parents about kids' needs.
But for back to school to succeed, Weingarten warned, schools must be "safe from toxic air, mold, and contaminants like lead and asbestos. Safe from the spread of the coronavirus. Safe from discrimination, bigotry, bullying, and violence. And safe for every child to feel they are welcome for who they are." Families and school staffers should feel that safety, too.
As for the ideologues, the union is conducting its own campaign against their disinformation and lies, Weingarten said, and planning lawsuits against right-wing political censorship of history and civics teaching. Weingarten did not say where the union would sue.
But the union is also constructing and will roll out, a learn-by-participating civics curriculum through Share My Lesson. It will engage students in civics, and help them puzzle out how to separate disinformation and lies from truth and facts on social media.
Meanwhile, Democratic President Joe Biden's American Rescue Plan law provided aid to school systems to hire more teachers, nurses, counselors, and mental health professionals to care for the kids.
The law also provided money to let school staff continue feeding children who often depended on school cafeterias for healthy breakfasts and lunches, she noted. That's part of the wrap-around social services schools provide—a cause AFT has been pushing for years.
Biden wants billions of dollars, included in his American Families Plan follow-up rescue bill, to expand on those achievements, including pre-K learning for every child in the U.S., and tuition-free higher education for the first two years of schooling, at state university and community college rates.
On July 7, he took his campaign on the road again, to McHenry County, Ill., Community College in the Chicago suburb of Crystal Lake.
"As much as we want to feel 'normal' again, we can do better than the old 'normal' of narrow test-based accountability systems, vast inequality, and chronic underfunding," said Weingarten. "We have a rare opportunity to reimagine public schooling and pursue bold initiatives that will help all our kids thrive."
"The people closest to our public schools know what they need, and they must have a say in how these funds are used," Weingarten declared.
Both AFT and NEA strongly support those ideas and the families plan overall. And NEA hit the same themes in its convention the week before. But Sen. Mitch McConnell, R-Ky., the GOP leader in the evenly split Senate, has, as usual, vowed to filibuster the multi-trillion-dollar proposal—and everything else Biden is pushing, including workers' rights.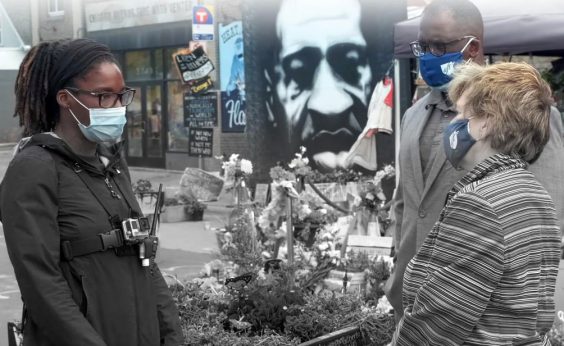 The schools, teachers, and the country face another threat, civics teacher Weingarten said, from the radical right's laws, moving through GOP-run state governments—notably Florida and Texas—to "sanitize" civics and history by virtually banning discussion of the impact and aftereffects of slavery and systemic racism. "We have a legal defense fund" ready to defend "any member who gets in trouble for teaching honest history," Weingarten warned.
That led her to discuss, at the end, the overall radical right threat to democracy.
"Being able to discern fact from fiction is crucial to being an informed citizen. And civic responsibility is essential right now," she said. "We are witnesses to widespread attacks on the right to vote and the most serious threats to our democracy in our lifetimes. I have watched with alarm as these threats have proliferated and reached the highest levels of government.
"The seat of our democracy was attacked by violent insurgents," she said of the Jan. 6 Trumpite invasion of the Capitol, which she could see from her office windows just a few blocks away. "Capitol Police officers were assaulted and overrun. This was not 'tourism,' as one congressman"—a Republican—"described it. This was terrorism. The truth must not be obstructed. It must come out.
"That's why it was deeply disappointing not enough Republican senators would join Democrats so the country could establish a bipartisan commission to investigate the Jan. 6 attack. We are asking everyone who wants American democracy to endure: Don't thwart this process. Let's discover the truth."
The Senate vote to begin debate on establishing the commission was 54-35, with 11 senators absent, but 60 votes were needed to start. All 35 "no" votes came from the 50 Republicans. Nine more GOPers were among the absentees. The Democratic-run House has since set up its own bipartisan select committee to probe details of the Jan. 6 attack, including motivators—such as then-GOP Oval Office occupant Donald Trump—behind it.