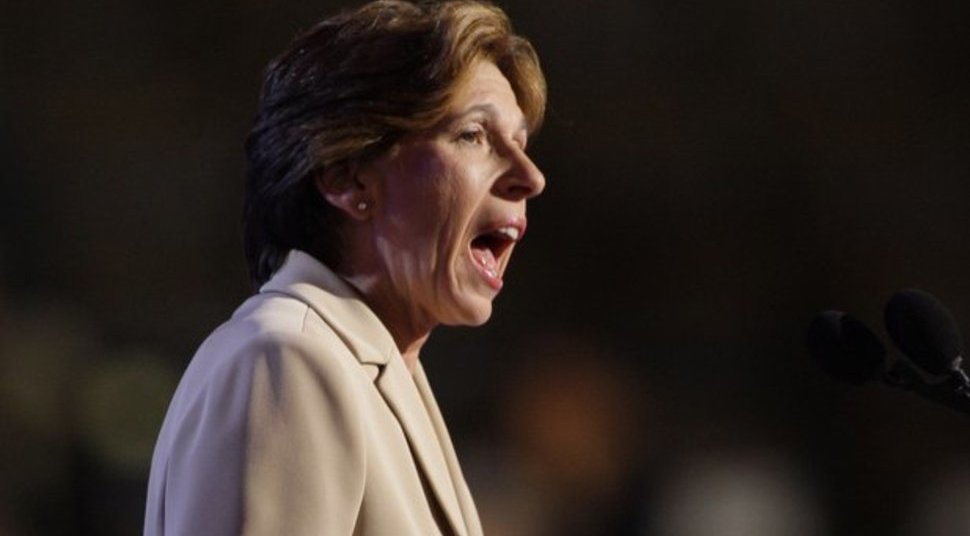 CHARLESTON, W.Va.—On Thursday morning, AFT President Randi Weingarten visited with teachers and school service personnel in West Virginia public schools, who are currently on a two-day walkout demanding fixes to the broken health insurance system, increased wages and better learning conditions for their students.
"I'm reporting for duty on the picket line," said Weingarten to Riverside High School teachers and school service personnel. "West Virginia's teachers and school service personnel are fighting for basic dignity for themselves and their students. They want to be in their classrooms, not at the Capitol, but they are frustrated and disillusioned with a state government that has allowed their pay to decline and their teaching conditions, and their students' learning conditions, to deteriorate. The last straw was the huge increase in health insurance premiums imposed by the state in November 2017.
"These educators don't want the state's governor and Legislature to give them hollow promises or Band-Aid solutions; they want clear and binding commitments so teachers don't need second jobs to feed their own families. If the money is there for tax cuts for the wealthy and corporations, then funding should be there for West Virginia's future.
"For years, health insurance benefits for teachers, public service personnel and state employees have been eroded, while their premiums have increased and their take-home pay has gone down. West Virginia is now 48 out of 50 states in average teacher salaries, with every neighboring state paying far more to attract and retain teachers. No wonder there are huge shortages here."
Weingarten continued, "I know the best of West Virginian political leadership, and now we have seen the worst. The Legislature and governor welcomed us to do the work of revitalization in McDowell County, but now, several years later, the Legislature has forced educators to do more with less in the classroom, while also having to take on second or third jobs to make ends meet for their families. This isn't a choice they should have to make, and now is the time for leaders in Charleston to get their act together."
During Weingarten's visit, she met with various educators and had an opportunity to hear their stories—stories like Rebecca Diamond's, an educator who has had to pick up a second job at Hardee's to get by.
With no movement from Charleston lawmakers, teachers and school service personnel in West Virginia's public schools will continue into day two of their statewide walkout this Friday.