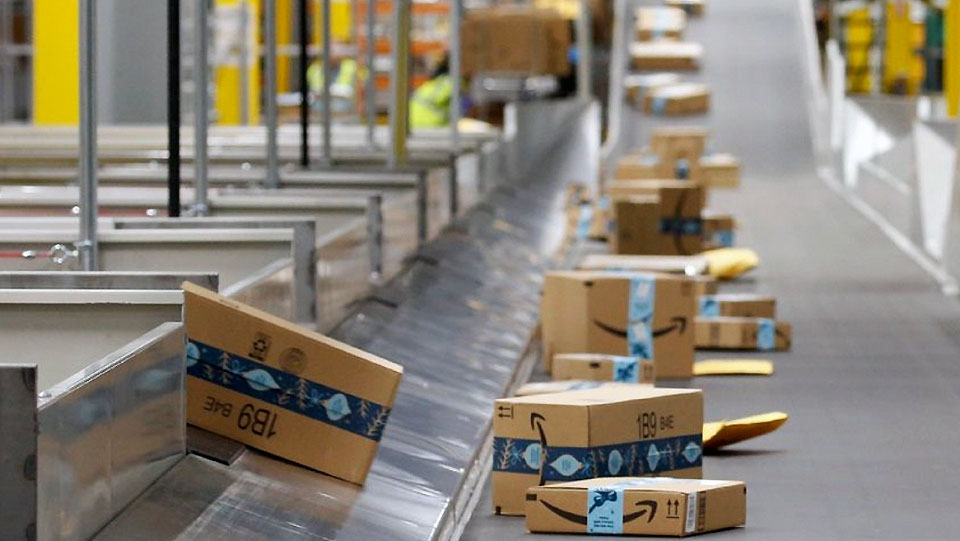 LONDON—Amazon's plans to shut three of its warehouses in Britain, putting 1,200 jobs at risk, are a "real kick in the teeth for hard-working staff," the British union GMB said Tuesday.
The union, which represents hundreds of the U.S.-owned firm's British-based staff, blasted Amazon's announcement that it had launched consultations on the widely-criticized move.
About 900 jobs are in danger at two sites in England, Hemel Hempstead and Doncaster, and about 300 in the western Scottish town of Gourock.
The mega-rich online retail giant, which also revealed plans to create 2,500 positions over the next three years at two new major fulfillment centers in the West Midlands and County Durham, insisted that every worker would be offered roles elsewhere.
A spokesperson claimed: "We're always evaluating our network to make sure it fits our business needs and to improve the experience for our employees and customers.
"All employees affected by site closure consultations will be offered the opportunity to transfer to other facilities, and we remain committed to our customers, employees, and communities across the U.K."
But GMB organizer Steve Garelick pointed out that "hard-up Amazon workers can't suddenly be expected to up sticks and move to a different fulfillment center, which may be many miles away.
"Amazon is struggling in part because it has hugely expensive staff turnover rates due to their long-standing health and safety issues and poor workplace practices."
The firm faces its first-ever British strike on Jan. 25, when GMB members at Amazon's Coventry warehouse are due to walk out over falling take-home pay.