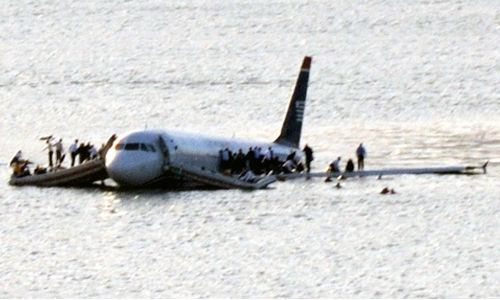 Air traffic controllers are demanding that the Federal Aviation Administration move faster to bring air traffic safety out of the 1950s and into the 21st century.
Dale Wright, a safety expert, testified before Congress Oct. 28 on behalf of the National Air Traffic Controllers Association. Wright, director of safety and technology for the 14,000-member union, was one of several witnesses who discussed airline safety at the House Transportation Committee hearing.
The panel is monitoring the FAA's implementation of NextGen, a new system of traffic control technology based on global positioning systems and satellites, as opposed to the radar systems of the 1950s.
The testimony was significant because the Bush administration had virtually shut the union out of any role in developing NextGen.
Wright says he welcomes the move by President Obama's newly appointed FAA administrator, Randy Babbitt, a former Air Line Pilots Association president, to bring the unions in. But "Babbitt must still get FAA's lower levels out of a go-it-alone mindset, to guarantee improved air safety," Wright said.
Wright testified that "formal collaboration between FAA and the union has been a critical component of successful modernization projects in the past, and we believe it will be equally vital to the successful development of NextGen. Despite clauses in our new contract that encourage collaboration and the efforts of the administrator, FAA's willingness to reach out to work with the union has been inconsistent, at best."
The FAA rejected the union's request for a full briefing on the implementation and refuses to allow the union to work with the agency on this, he said.
He also said the FAA is resisting new training for controllers and pilots on the new air safety technology. Instead, he said, FAA officials are placing book binders containing explanations of the new technology in control towers and ordering controllers to read and initial memos that say they have been properly trained and that they understand and take responsibility for the new technology. Wright told the congressional committee that this is a bureaucratic and "unacceptable" approach to training.
"The FAA must not forget that it is ultimately the people and not the technology that keep airways safe," he said. "Every new technology and procedure must be considered for its human factors and implications and the FAA must also insure there are enough controllers to support current and future traffic and the changes that NextGen will bring."