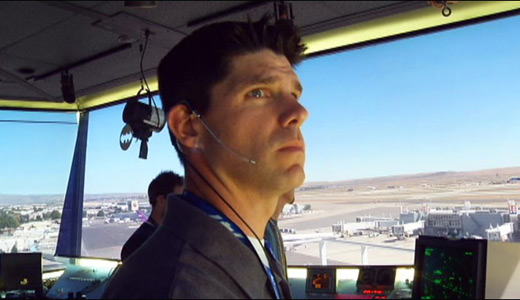 WASHINGTON – The Air Traffic Controllers are pushing the Senate to confirm a new permanent chief of the Federal Aviation Administration, Michael Huerta, saying he's been acting administrator long enough.
Huerta, the agency's #2, has been acting administrator for months. Democratic President Barack Obama nominated Huerta, a New Yorker and a career transportation executive, in the spring. The Senate Commerce Committee agreed on July 31. But like many other political appointees, Huerta's nomination went on hold this year pending the outcome of the presidential election, which Obama won. NATCA President Paul Rinaldi says the hold has gone on long enough.
The president "made a wise decision to nominate Mr. Huerta," Rinaldi said earlier this month. "He has been a steady hand at the controls of an agency that is making very positive strides forward in serving the public.
"I have seen first-hand Huerta's passion for aviation safety and the great care and determination he puts into working with us, all FAA employees and stakeholders in the aviation community. His continued leadership is essential to maintaining our industry's progress.
"NATCA appreciates his focus on collaborating with air traffic controllers and all aviation safety professionals to improve the safety of U.S. aviation. We urge his swift confirmation so that we can continue working with him as FAA administrator."
The Senate calendar on the day lawmakers returned from their Thanksgiving recess, Nov. 26, shows Huerta's nomination, like dozens of others, has not been scheduled for a vote. If there is no vote before Congress quits, Obama will have to send Huerta's name up again next year.
Huerta told the Senate Commerce Committee that if he becomes FAA's permanent administrator, he would concentrate even more on implementing the new air traffic control system, NextGen, which FAA and the unionized controllers have worked on. He also said he would involve all stakeholders, including unions, in air traffic modernization. NATCA represents 14,000 controllers.
"NextGen is the total transformation of the way we handle air traffic here and around the world," Huerta said. "We are moving from radar to satellites, from radios to data messages and from airways that zig-zag the country to more direct routes. We need public-private collaboration to create this new way of doing business. NextGen means enhanced safety, greater access to airports, a smaller impact on the environ-ment and more predictable schedules for travelers." He added: "We need to… empower our 48,000 FAA employees to embrace innovation and to work efficiently."
This story was distributed by Press Associates International. Photo via NATCA Facebook page.