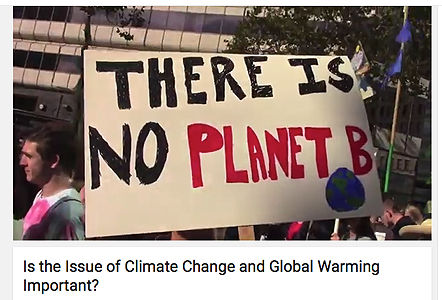 All eyes will are on Paris from Nov. 30 to Dec. 11 as the 21st Conference of the Parties 2015, also being called COP21, takes place. This year's conference is historic because it will be the first time in over 20 years of UN negotiations that almost every country on the planet will "aim to achieve a legally binding and universal agreement on climate."
The crisis of climate change has been dominating the media for some time now. Despite scientific evidence showing the damage global warming is doing to our environment, debates continue from those who deny the existence of climate change.
People's World reporters Teresa Albano and Blake Deppe are on the scene covering the historic conference in Paris, but even as that event takes place, in the United States people are taking it to the streets from coast to coast, demanding environmental justice. We recently attended the NorCal climate march in Oakland, Calif. where we asked those who attended why the issue of climate change is so important, and where we asked them what needed to be done to combat further damage to the planet and our future.
Here's what they had to say: