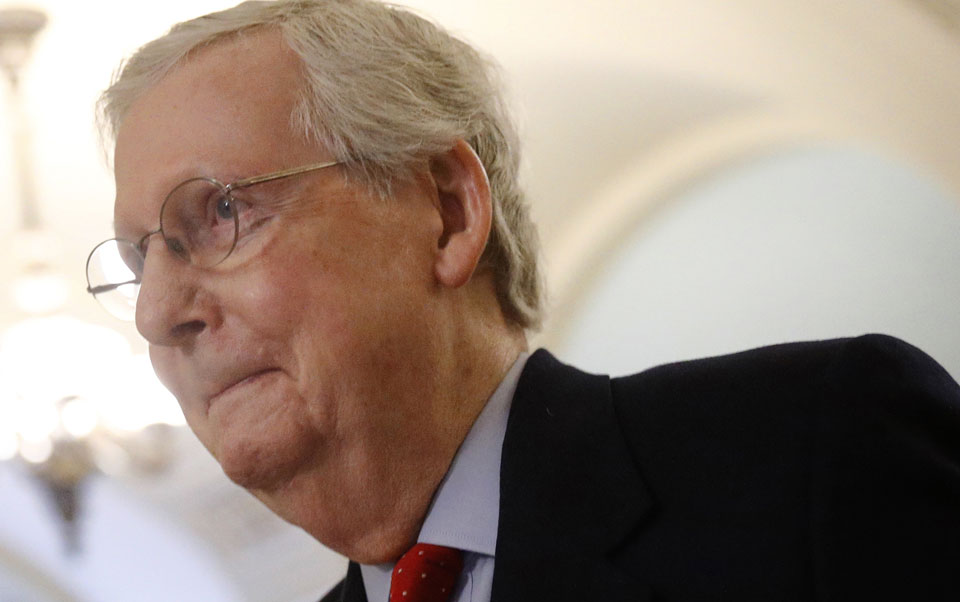 WASHINGTON—Labor Day, September 7, was an unhappy holiday for almost 1.7 million more workers, who were forced to file for federal or state jobless benefits the week before.
The data, from the Bureau of Labor Statistics, show 857,148 people filed initial claims for state-paid jobless benefits in the week ending September 5. That was 20,140 more than the week before. Another 838,916 filed first claims for federal Pandemic Unemployment Assistance. That's 90,923 more than the week ending August 29, BLS said.
The grand total of workers who are seeking or who received jobless benefits under those two programs and several others was 29,605,064, up 380,000 in one week.
That total, which always runs a week or two behind the weekly new claims, means 20.26% of all U.S. workers are either getting or seeking jobless benefits. That's far above the official jobless rate for the month of August, 8.4%.
When the government officially declared the pandemic hit, six months ago, the job losses were "sharp and deep," Economic Policy Institute analyst Elise Gould said. "Over 22 million jobs were lost and unprecedented numbers of workers filed for unemployment insurance," she pointed out. Only half those losses have been turned around and many of the "new" jobs are low-wage, she added.
The lost jobs—and thus the jobless workers—are disproportionately women and workers of color and really hit "low-wage sectors of the economy, notably leisure and hospitality.
"The effects were particularly devastating for Black workers and their families who were less able to weather job losses." Since Congress—and specifically the GOP-run Senate—refused to extend the federal government's $600 weekly jobless benefits checks, "millions of workers across the country are facing eviction and hunger and the resulting loss in demand will undoubtedly slow the recovery. "
That lack of checks also led senators on September 10 to reject Senate Majority Leader Mitch McConnell's slimmed-down coronavirus pandemic economic aid bill. He wanted to dole out $300 each for the first month, then reduced amounts after that.
The Kentucky Republican, reflecting callous indifference to the suffering of the American people, also banned aid to state and local governments, who have had to lay off a million workers as their revenues tanked.
His $500 billion measure was cynically planned for rejection by the full Senate and was intended only to serve as a cover for Republican senators in trouble in their re-election races.
The vote was 52-47 to halt debate and then vote on McConnell's measure, but he needed 60 votes to shut the talkathon down before it began. He got every Republican except fellow Kentuckian Rand Paul, who joined 44 Democrats and both independents in opposition. Sen. Kamala Harris, D-Calif., campaigning for the vice presidency, was absent.