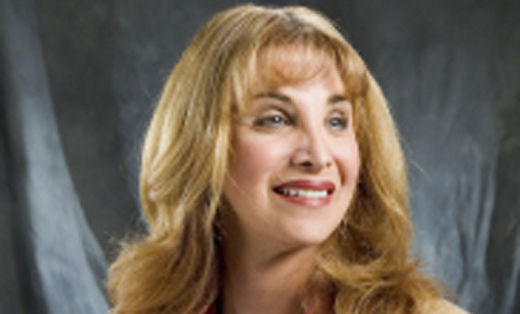 Many believe that Amanda Simpson, 48, one of the first openly transgender appointees to the federal government is simply a sign of the times.
Simpson serves as senior technical adviser in the Bureau of Industry and Security, a position at which she will monitor the exports of U.S. weapons technology.
"I'm truly honored to have received this appointment and am eager and excited about this opportunity that is before me," she said in a statement. "And at the same time, as one of the first transgender presidential appointees to the federal government, I hope that I will soon be one of hundreds and that this appointment opens future opportunity policy to include gender identity and expression."
Simpson's appointment by President Barack Obama, many argue, continues to illustrate the need for greater equality among lesbian, gay, bisexual and transgender people.
Simpson, originally from Chicago, was the oldest of four boys in a Jewish family. Growing up as a boy, then a man, she yearned to be a female. Known as "Mitch," before becoming Amanda, she would frequently wear women's clothing and wigs. She endured harassment and cruelty before undergoing major sex-change operations.
She has worked in the aerospace and defense industry for 30 years, most recently serving as deputy director in advanced technology development at Tucson's Raytheon Missile Systems. A certified flight instructor and test pilot with 20 years of experience, Simpson holds degrees in physics, engineering and business administration.
Simpson said she is honored to serve her country and her appointment is the direct result of a career dedicated to understanding military technology. She is well qualified for the job.
Yet Simpson hopes critics not label her appointment as a token that was only hired due to her sexual identity rather than on her credentials. Although she expects some to disregard her merits and second-guess her experience, she is confident that she is the right person for the job.
"I think I'm experienced and very well qualified to deal with anything that might show up because I've broken barriers at lots of other places and I always win people over with who I am and what I can do," she told ABC News.
Many see the appointment of Simpson, and others before her, as representing a considerable change in the atmosphere in Washington.
"The Human Rights Campaign believes this appointment represents meaningful progress for the LGBT community, in particular, transgender Americans who have faced significant and well documented discrimination in the workplace," said spokesman Trevor Thompson in a statement. He continued, "As the first transgender person appointed by the president, Amanda is not only eminently qualified for her new position in the Department of Commerce, but she is also a trailblazer for equality."
Others also applaud Obama on the appointment yet many say more still needs to be done.
Mara Keisling, executive director of the National Center for Transgender Equality, says the Obama administration needs to do more to protect the rights of transgender people. There is certainly not enough being done by either the administration or Congress, she said.
Simpson served on the board of Keisling's group for three years before retiring last week.
Many LGBT activists that endorsed Obama for president and continue to back his reform agenda disapprove however of his support of the Defense of Marriage Act. Others expect him to take a stronger stance on ending the military's ban on openly gay service members.
While living in Tucson, Simpson served on the board of Wingspan, the Southern Arizona Gender Alliance and the Arizona Human Rights Fund, now called Equality Arizona.
In 2004, the YMCA recognized Simpson as one of its "Women on the Move," and in the same year she won a Democratic nomination for a seat in the Arizona state House of Representatives. She lost in the general election.
Simpson was also a delegate for Hillary Clinton at the 2008 Democratic National Convention.
Her success as an openly transgender woman will undoubtedly benefit the overall transgender community, supporters say. It's important that the Obama administration values highly qualified and diverse individuals, including members of the transgender community, they note.
Meanwhile Simpson points out that while progress has been made recently in advancing equality and equal opportunities for LGBT people, she hopes more people will be hired and promoted due to their qualifications, experience and ability to do the job.
"So many people get caught up in the noise of, 'Gee, you don't look like me and you don't have the same background or experience as me,'" she told the Arizona Daily Star.
"They don't realize that's what makes this country great," she said.
Photo: Amanda Simpson, transworkplace.ning.com