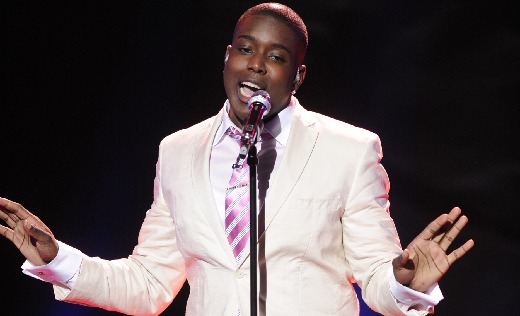 First and foremost, let me begin by saying if you're not into "American Idol" and think it has no place in this particular news publication, stop reading now, and direct your anti-popular culture comments and criticisms elsewhere.
You see, I for one – as an activist-journalist who tends to write mostly about politics, civil rights and labor struggles, not to mention immigration justice – feel strongly that an online news outlet like this one needs material on entertainment, sports and other art forms. And when we publish movie, music, or book and theater reviews and other forms of art appreciation pieces, it enhances our editorial outlook and broadens our readership and attracts new eyeballs.
Hence this critique of one of television's most popular shows – "American Idol," which I must admit I thoroughly enjoy and follow. Plus, the talent and scope of this season's performances, genres and overall direction are exceptionally worth the hype.
Although "Idol" judges Jennifer Lopez, Randy Jackson and Steven Tyler tend to be mostly positive with their advice (maybe too positive), the vocal talent of the remaining eight contestants leaves little room for negative feedback anyway.
Every week, millions tune in, and one way or another, feel connected to the big dreams and musical aspirations of the American youth that sing their hearts out. And somehow the stories and background of each contestant is relative and each represents a piece of American culture.
For example, the musical backgrounds of each voice remaining in the final eight highlight an array of genres. You name it – jazz, heavy metal, country, rhythm and blues – are some of the musical backgrounds being explored. And to see this diversity in action by this talented group each week is pure entertainment and represents the richness and roots of American musical history.
Here's a recap of this week's themed "Music of the Movies" and my predictions.
Only two young women remain in the final eight, including 20-year-old college student Haley Reinhart from Wheeling, Ill. She sang Blondie's "Call Me," from the film "American Gigolo." I like Reinhart; she has a very bluesy and raspy voice that's unique and easygoing. Unfortunately, this wasn't one of her best performances and she may end up in the bottom three on tonight.
The other young woman is Lauren Alaina, 16, a high school student from Rossville, Ga. Alaina sang Miley Cyrus's "The Climb" from Hanna Montana: The Movie. She nailed it and added a hint of country flavor to the tune. Alaina arguably may have sounded better than Cyrus' original version.
Paul McDonald, 26, from Nashville, Tenn., sang Bob Seger's "Old Time Rock and Roll" from the movie Risky Business. McDonald definitely has his own unique style, especially the white and black flowery suits he rocks on stage from week to week. His vocals are not great, but they're definitely his own. Though he has bad dance moves, he knows how to work the stage.
One of Idol's most original vocals is young Scotty McCreery. From Garner, N.C., McCreery, 17, stands out because he's all country. He sang George Strait's "I Cross My Heart," from the movie Pure Country. Fans nationwide look forward to McCreery's standout vocals and he always stays true to his country roots.
Then we have Stefano Langone, 21, from Kent, Wash., who sang Boyz II Men's "End of the Road," from the film Boomerang. Stefano displays great vocals but ended up in the bottom three last week. He's a great performer but could end up in the bottom again.
Jacob Lusk, 23, the only African American remaining, is from Compton, Calif. He sang Simon and Garfunkel's "Bridge Over Troubled Water" from The Pursuit of Happyness. Lusk's voice is extremely powerful and wide in range. The judges loved his performance – but will his gospel choir roots be what it takes to win over the American voting population?
Casey Abrams, the 20-year-old from Idyllwild, Calif., sang Nat King Cole's "Nature Boy" from The Boy with Green Hair. While playing the big base Abrams sang his heart out and won a standing ovation from the judges. He was booted off the show weeks ago with the least votes caste, but the judges used their only save of the season to keep Abrams on the show and he hasn't disappointed since.
Last but not least is James Durbin, 22, from Santa Cruz, Calif. Durbin, the rocker of the final singers sang Sammy Hagar's "Heavy Metal" from the movie with the same title. Legendary rocker Zakk Wylde of the Black Label Society joined Durbin on guitar. One is reminded of former Idol frontrunner and rocker Adam Lambert when listening to Durbin. His vocals are true to the rocker nation.
Reinhart, Langone and Lusk will end up in the bottom three tonight. Although it's unfortunate to see any of them go, it will come down to Reinhart and Langone.
Last week viewers were shocked to see Pia Toscano voted off the show. She was considered a frontrunner and has an amazing voice.
Anything could happen tonight, it's really up to the voters.
Photo: American Idol contestant Jacob Lusk performs on Wednesday, March 23, in Los Angeles. (AP Photo/Fox, Michael Becker)