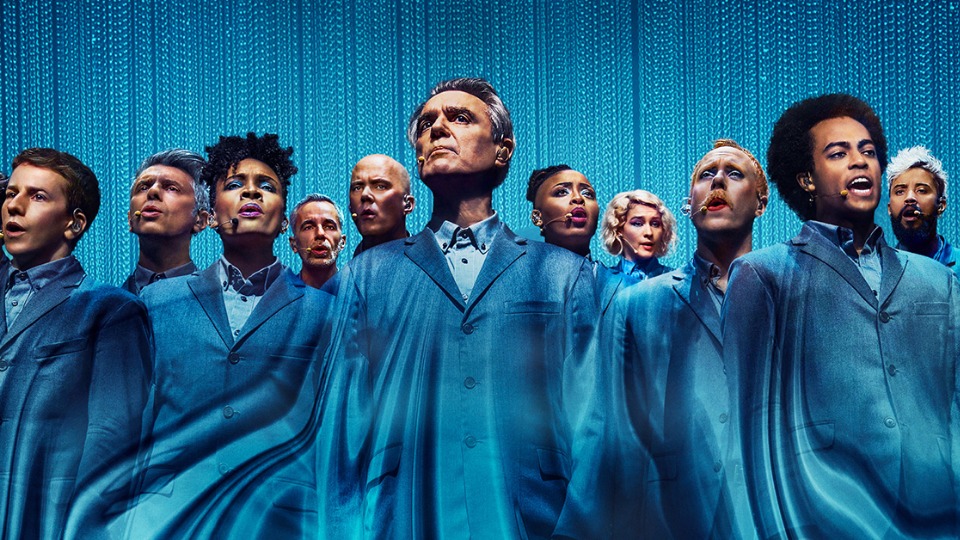 David Byrne and The Talking Heads' 1984 film Stop Making Sense was arguably the best and most consequential rock concert film of all time. His 2020 follow up, American Utopia, is even better.
Byrne and director Spike Lee have combined to reexamine themes they both have explored individually over the years. They use music, movement, choreography, and ideas to describe our current chaotic world and gently suggest a remedial approach.
As in his earlier film, the singer begins his exploration of ideas with an empty stage. Slowly, during the course of introductory songs, musicians and instruments join Byrne. The initial focus is on the ideas, not on the music itself.
Byrne will explore social relations at first. He presents a model of a brain, explaining the functions of its different regions. Here is a region of abundant detail. Here is a region that is seldom used. Here is an area of great confusion. Here is an area that needs attention. Babies have hundreds of millions more neural connections than adults. As we grow up we lose neural connections that we don't use. Those that are left define us as people. They are what bring us together.
As the stage is populated and songs fill our senses, lyrics not only express the difficulties of being together, but the singers' motions demonstrate the unease and fluidity of their relations. Odd postures of stretching and extending arms and legs askew. Loving or questioning gazes. Figures close in on each other, then step, march or slide apart to discordant melodies. Through simple and elaborate choreography Byrne shows us as he tells us of the joy and discomfort of our social presence and lives together.
The film is based on Byrne's eponymous Broadway show, based on his most recent album American Utopia, with Brian Eno. It is bolstered by his older popular compositions like "Once in a Lifetime," "This Must Be the Place," and "Burning Down the House."
For a work about current social and political exploration, director Lee and composer-singer Byrne have crafted an almost optimistic, poignant vehicle. The earnest tone of the gray, unisex-clad singers, soft lighting, and quirky movement created a tone that welcomes Byrne's explorations of meaning and determination in his strong commitment to race relations. David Byrne does an admirable job exploring our beautiful house and all that water running underground. The trailer can be seen here.
American Utopia…. This must be the place!