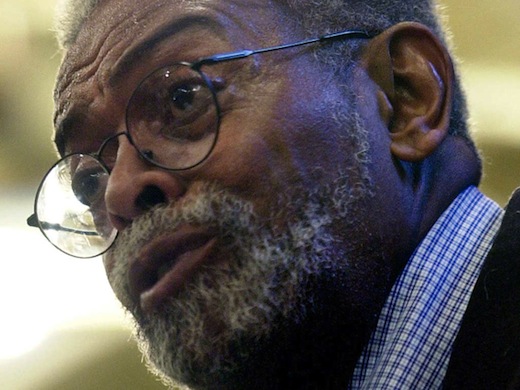 Amiri Baraka, one of the country's preeminent African American poets, playwrights and activists died Thursday at Newark's Beth Israel Hospital after a brief illness. He was 79. For more than 60 years, he and his wife Amina Baraka were at the center of African American culture, political thought and activism.
Spanning such diverse movements as the 1950s Greenwich Village beat scene; the 1960s Black Arts Movement; the National Black Political Assembly, the 1970s new communist movements, and the Black Radical Congress of the late 1990s, Baraka combined blazing poetry, astute political acumen, humor and uncompromising commitment to African American equality.
Well known for his poetry and plays, Baraka was also a jazz and culture critic and a long-term force in Newark, N.J., politics. His son, Ras Baraka, serves on Newark City Council and is a candidate for mayor. His daughter, Shani, and her partner Rayshon Holmes were murdered in 2003.
Baraka received the PEN Open Book award and was New Jersey's Poet Laureate in 2002-2003. He has published more than 30 books.
Editor's note: A peoplesworld.org obituary will appear next week.
Photo: Amiri Baraka at the Newark Public Library in Newark, N.J. in 2002. (AP/Mike Derer)