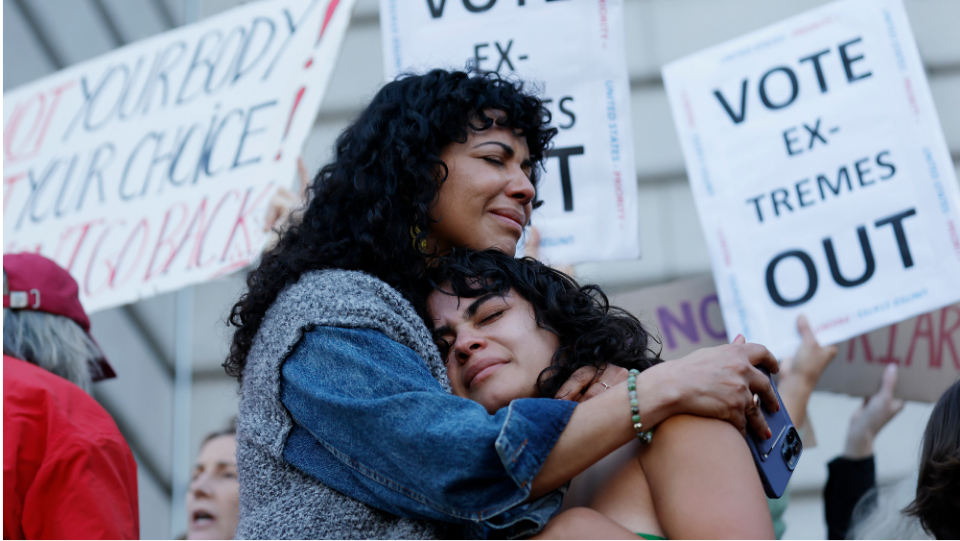 No appealing your innocence while incarcerated, doubly so if an immigrant. States are required to fund private religious schools. Police cannot be sued for not reading your rights. States need not provide medical care that could exonerate prisoners. Expanded gun rights to carry with no permit. The end of abortion and bodily autonomy as a right, carrying with it the looming threat of an end of contraceptives, marriage equality, and LGBTQ protections. And next week we may just gut regulatory agencies entirely: Goodbye federal government.
All within a few weeks by the Supreme Court, mostly within just one week.
In many ways, this is just the legalese catching up with what was already the practical reality for so many who struggle in this country. Women are already in jail for abortions and miscarrying. Black people and immigrants are already incarcerated for crimes they didn't commit and can't get out. Christian fundamentalists already run our schools. There's almost no way you can win a civil suit against a cop for damages. Pogroms against queer folks have been happening without recourse. Right-wing ideologues in think tanks and fascists in public office have been openly destroying our government systems for years, starving them or shrinking them (all except the police and military that is) to make them nearly non-functional.
But still, political and legal rules catching up with reality is a bad fucking time. Saying the quiet parts out loud is a dangerous fucking time.
And none of these changes are even surprising. As someone who tries to follow politics and the courts closely, who studied law, all of this was so obvious. You don't even really need to follow that closely, because the Federalist Society and the Heritage Foundation and their ilk have been stating these plans openly for decades. And any progressive lawyer will tell you that the Supreme Court has always been a reactionary joke, despite the fact that the left and left-liberals were able to use it to their advantage a few times.
But knowing this all was coming does so little to prepare you for the actual feelings of rage and impotence accompanying the sweeping in of neoliberal Christian fundamentalism. Of neoliberal fascism.
The impotence is just a feeling. I know we can beat this, together. I know we will. But we are entering a really dark period while we organize and move towards something better. While we organize to get people the care and community they need in the midst of all the darkness.
We cannot let the despair stop us; the anger must galvanize us.
To move towards a true democratic revolution.
A new Reconstruction.
A society founded on principles of workers' and people's liberation.
But still. The feelings of despair are a lot. And I live in a fairly safe city in a fairly safe state, as far as all of this goes. But the path forward until that revolution is long and difficult. And it's not guaranteed. We must care for one another, and we must organize.
Stay as safe as you can. Take care of yourself. Take care of each other.
As with all op-eds published by People's World, this article reflects the opinions of its author.