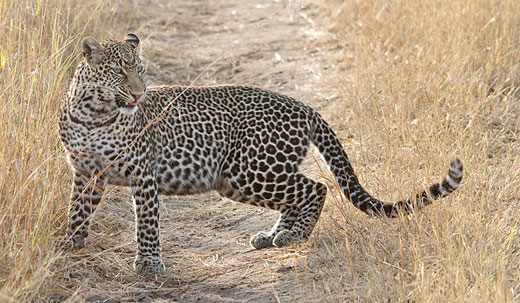 In the aftermath of this past week's tragic killing of 49 exotic animals, including 18 rare Bengal Tigers, in Zanesville, Ohio Governor John Kasich is scrambling to put a positive spin on the calamity. Endangered wolves and monkeys were among the animals killed after their troubled owner, Terry Thompson, released them and then took his own life. Six leopards were saved and a monkey is still unaccounted for.
Although professionals in handling exotic animals have long called for stronger regulations, an alliance of conservatives, libertarians, Republicans and NRA supporters have successfully blocked them. Ohio remains one of only seven states requiring no permits and having next to no regulations over private ownership of exotic animals.
The previous Governor Ted Strickland, a Democrat, had issued an executive order banning the purchase or boarding of exotic animals by anyone convicted of animal cruelty. Even this relatively mild measure was canceled by Republican Kasich.
"These animals do not belong in people's backyards, bedrooms or basements," stated Wayne Pacelle, CEO of the U.S. Humane Society. "Private individuals cannot provide adequate care or security for these animals or the public."
Desperate to put a positive face on the disaster, Kasich issued a new executive order establishing a task force to "study" the problem. Animal advocates were not optimistic, however, as two of the groups appointed are part of the exotic animal ownership lobby – Ohio Association of Animal Owners (OAAO) and the group calling itself Zoological Association of America, which "accredits roadside zoos."
"There are certain things private individuals simply cannot provide. The resources needed are immense," stated Dale Schmidt, CEO of the Columbus Zoo. "Lion and tiger cubs are cute and cuddly when they're young, but quickly grow into huge, uncontrollable big cats."
Making the situation worse was the fact that, according to the Zanesville Times Recorder, Thompson had a "long and troubled history with guns and exotic animals." He had been convicted of animal cruelty in 2005 and was found guilty of weapons violations after ATF authorities confiscated over a hundred illegal weapons in a 2008 raid. He owed Muskingum County over $68,000 in back taxes and was just released in August from prison on the weapons charges.
Sherriff Matt Lutz had been called to Thompson's place 16 times on various complaints from nearby residents. After the animal killings, both Lutz and his deputies spoke of "feeling horrible" about the killings. "We wanted to save the animals, but when we were faced with threats to public safety, we just saw no alternatives," he said.
While Ohio is described by animal advocates as having the worst exotic animal laws in the nation, Alabama, Nevada, North Carolina, South Carolina, West Virginia and Wisconsin also have next to no regulations over exotic animal ownership. Idaho, Michigan and Montana are cited as having wholly inadequate regulations.
Governors in many of these states openly attack public workers, their unions and all things public. Ohio and Wisconsin both now have right-wing governors and Republican-controlled legislatures that have passed extremist legislation attacking public worker bargaining rights.
Zoos, as well as schools and police and fire protection, are among areas generally understood as requiring public ownership. Reactionary forces seem determined to return to the past when there was little or no public sector. This time was portrayed in the film, 'Gangs of New York,' where the 'Gangs' were private firefighters who could set a house on fire and extort the owner to pay for putting it out. In defending public workers and their unions, we are defending civilization from the forces of corporate anarchy.
Photo: Leopard, Panthera pardus, a large, powerful carnivore that can grow to six feet in length and can live to 20 years, here pictured in the Kenyan wilderness. Sergey Yeliseev, CC BY-NC-ND 2.0