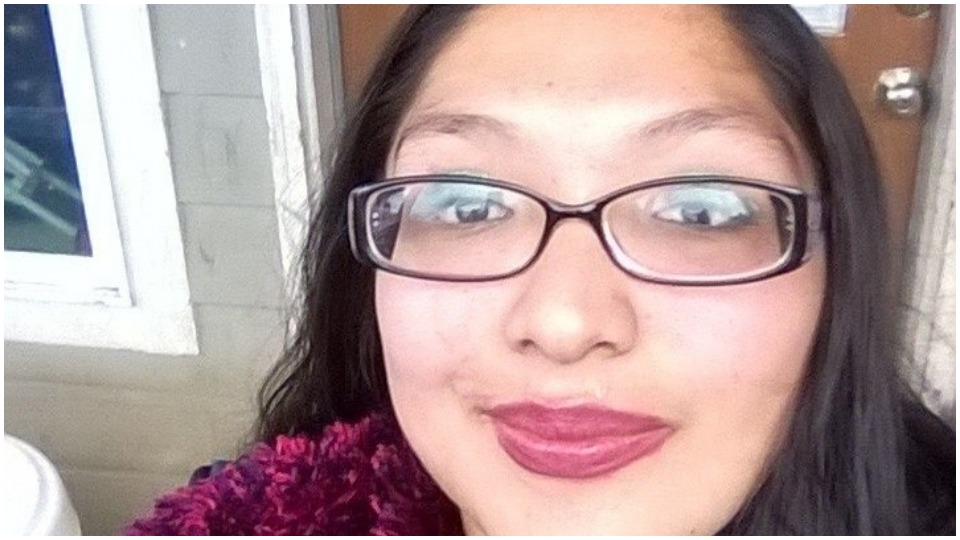 Added to the long list of Missing and Murdered Indigenous Women is Angela McConnell, found brutally killed on September 7, 2018, in the City of Shasta Lake, California.
Angela, 26, and her partner, Michael Bingham, 31, were found after nearly 20 Shasta County Sherriff's Office (SCSO) deputies, investigators, and other personnel were dispatched around 12:15 p.m. on that date to investigate a double homicide. They were both residents of the city of Shasta Lake. Angela and Michael were found on Black Canyon Road on undeveloped property.
The SCSO has stated that no one is in custody at this time and that there is no indication the general public is at risk. The investigation is ongoing and the SCSO indicated that no further information would be released. The case is being investigated by the SCSO Major Crimes Unit.
This case hits right at home as Angela was our niece, related to my wife, Melanie. She was an enrolled member of the Hoopa Valley Tribe of Northern California and was of Mohave, Yurok, and Karuk descent.
Angela was a graduate of Hoopa Valley High School and attended the College of the Redwoods in Humboldt County.  She was pursuing a degree in nursing, and her ultimate objectives were to be a journalist and a creative writer. Angela was a proficient writer and was distinguished at creating stories, writing poetry, and the visual arts.
Her first employment was at the Kim Yerton Memorial Library in Hoopa, as she was an avid reader and had a large personal library. She also worked for the Two Rivers Tribune newspaper writing columns on community activities. Her last employment was at the KIDE, the Hoopa tribal radio station.
She had a news page on Facebook, entitled Hupa People's News (using the traditional spelling of her tribe's name), and was an ardent advocate of tribal sovereignty and a supporter of the many recent struggles of Indigenous peoples throughout the country. The last time we saw her was at a funeral two years ago.
This writer must speculate about the possibility of this double homicide being a hate crime as there was a double homicide hate crime in the case of two LBGTQ persons killed in this area in 1999. The perpetrators of that crime were apprehended.
A reward of $15,000 is being offered for information leading to the identity and subsequent arrest or conviction of suspects in this double homicide.
Again, this case can only so poignantly bring to mind the host of missing and murdered Indigenous women that plague the U.S. and Canada. There is now a hue and cry throughout Indian Country that something must be done. Indeed, this is an ongoing genocide and has been characterized as a "state of emergency."
This reporter has made a number of calls to the police department. One of the last was on October 26, when I received a voice mail response from Detective Sergeant Brian Jackson of the SCSO Major Crimes Unit in Redding, California. Although the response was very cordial, I was disturbed by Sergeant Jackson regarding the double homicide in the city of Shasta Lake as having taken place "a couple of weeks ago." This was in error time, as the case was almost two months old by that point. He also erroneously stated that there is a "is a $10,000 reward offered." The reward offered is $15,000.
I was also told that it was still an open investigation and again that there was no information that could be disclosed publicly at this time. Most homicide investigators maintain that it is unusual to get a break in a case months down the line; the case is now over two months old.
The very last call was made to the Major Crimes Unit on Monday, November 5, at which time I was, once more, told that there was no information that could be publicly released.
Another young Native woman with so much potential is cut down. This atrocity must not be allowed to sink into the cold case files as has so often happened when Indigenous women are missing or murdered.