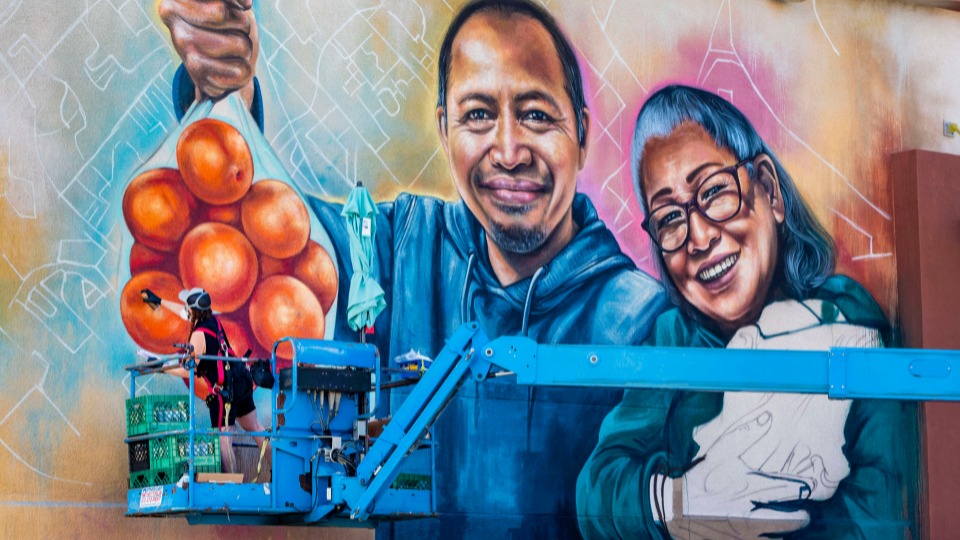 In response to the ongoing COVID-19 pandemic and economic emergency, the Biden administration just announced the largest increase in Supplemental Nutrition Assistance Program (SNAP) benefits in the program's history. It is the latest policy aimed at substantially reducing poverty, especially among children.
Anti-hunger advocacy groups applauded the action. "SNAP is one of our nation's first lines of defense against hunger and helps some of our nation's most vulnerable individuals, including children, the elderly, and people with disabilities," said Lisa Davis, Senior Vice President at Share Our Strength.
"It also plays an important role in helping low-wage working families keep food on the table; in fact, nearly 42% of SNAP recipients are in households that are working. Preparing healthy meals takes time and money, and this modest increase to monthly SNAP benefits is an important step in the right direction," said Davis.
Beginning in October, monthly SNAP (formerly known as Food Stamps) benefits will permanently increase by 27% to reflect increased food costs more accurately, primarily nutritious foods. Anti-hunger groups have long advocated increasing benefits and updating models to reflect how working-class families eat and prepare foods and what healthy food costs.
Under SNAP, the Thrifty Food Plan determined the minimal cost for a nutritionally adequate diet based on multiple food groups. But its formula was severely out of date. The Aug. 16 announcement was the first rule change in 50 years. Currently, SNAP receives $79 billion a year in funding, which now increases by $20 billion a year over pre-pandemic levels. Because the plan involves a rule change, the increase doesn't require a vote by Congress.
Dr. Hilary Seligman, a University of California, San Francisco nutrition policy expert, said, "This may be the most important change in the half-century history of the modern program."
Over 43 million Americans receive some SNAP benefits, a 17% surge over pre-pandemic levels. Of those, 43% are children. The average monthly benefit is $121 per person and will increase by $36.
The U.S. Department of Agriculture (USDA) spends two-thirds of its budget on food and nutrition assistance, and SNAP is the most extensive program. However, according to the Urban Institute, maximum SNAP benefits at pre-pandemic levels were less than the cost of a meal for low-income recipients in 96% of U.S. counties. The American Rescue Plan cut that to 41% of counties, and the Biden administration's increase in SNAP benefits will reduce it further to 21% of counties.
Poor health and performance in school are linked to hunger and food insecurity. USDA Secretary Tom Vilsack has strongly advocated making nutritious food available to low-income Americans. According to Vilsack, "60% of American adults suffer from one chronic disease, 40% from two, and more than 70% of American adults are overweight or obese."
Vilsack warned that poor diets condemn millions of children to lives of ill-health with tremendous personal and social costs. In the middle of the public health emergency, economic crisis, and racial inequality, stabilizing people's ability to eat also "stabilizes democracy," he said.
The COVID-19 pandemic created a severe food crisis nationwide. Before emergency federal assistance fully kicked in, appalling scenes of thousands of people waiting in line (including in cars bumper-to-bumper stretching miles) for food were commonplace.
Congress temporarily increased emergency funding by 15% for SNAP, and Women, Infants, and Children (WIC), school lunch programs, and Pandemic BPT (for families who don't have access to free or reduced-price school meals) during the pandemic. Still, many enhanced benefits expire at the end of September, just before the new SNAP increases kick in.
Another Biden and Democratic Party policy that boosted family incomes is the Enhanced Child Tax Credit, which passed as part of the American Rescue Plan. Families are receiving on average $300 for each child until the end of the year. Families report spending nearly half the checks on food. The benefits have already radically reduced hunger by 24% and reduced child poverty by one-half.
But despite all the federal assistance, 20 million Americans reported being short on food. African Americans are twice as likely to experience hunger than whites. At the current level, 90% of SNAP recipients run out of benefits before the end of the month, and many families after just two weeks.
Increases at the state level were tied to emergency declarations and are temporary. The Enhanced Child Tax Credits will end in December, but the reconciliation bill, if passed, would extend those benefits another three years. Democrats aim to make them a permanent part of government assistance to families. Given the emergence of the coronavirus Delta variant and possibly others, the end of the pandemic and economic insecurity could be prolonged indefinitely.
Not unexpectedly, Republican members of Congress were in an uproar over the increase in SNAP benefits, claiming it would create debt and discourage people from returning to work—even though the policy change stems from the 2018 Farm Bill which they voted for. They prefer harsh measures: ending the pandemic through herd immunity by opposing mask and vaccination mandates and forcing people to work through starvation.
In Arkansas, Florida, Idaho, Montana, and North and South Dakota, GOP lawmakers have already ended extra food assistance benefits made possible by a Biden executive order in January. Additionally, GOP lawmakers in Ohio, Arizona, Arkansas, Missouri, Montana, and others are crafting legislation to severely restrict who gets benefits. The GOP took similar heartless steps to strip unemployed workers of federal supplemental benefits.
Meanwhile, many states with Democratic governors and legislators are expanding benefits. When California public schools reopen, all 6.2 million students will have the option to eat school meals for free, regardless of their family's income. Under previous rules, 60% of students qualified.