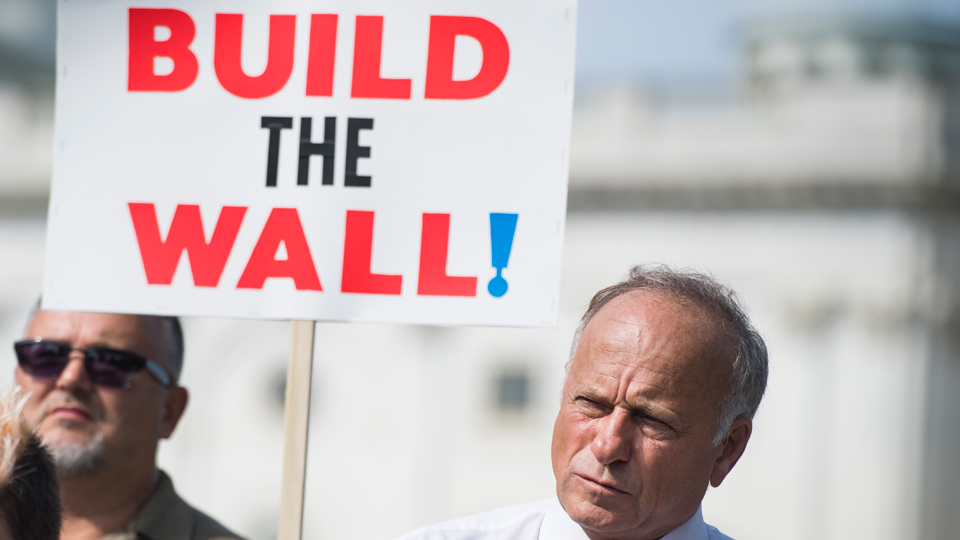 For weeks during the summer of 2018, the case of a missing University of Iowa student occupied statewide and national attention. Mollie Tibbetts, 20, who was housesitting in Brooklyn, Iowa (population 1,391), went jogging at night on July 18 and disappeared. On August 21, police identified Tibbett's alleged killer, who led them to her body in a cornfield. The news story may have ended there, except for one fact: The man charged with her murder was a 24-year-old immigrant from Mexico, alleged to have entered the U.S. illegally.
Those who have followed the politics of immigration could anticipate what would happen next. As POLITICO reported, "within hours, the tragedy emerged as a polarizing wedge issue—just in time for the fall campaign homestretch." Iowa's Republican Gov. Kim Reynolds—campaigning to win a full term—tweeted hints of a new political strategy: "We are angry that a broken immigration system allowed a predator like this to live in our community, and we will do all we can bring justice to Mollie's killer." Iowa's two Republican U.S. Senators, Joni Ernst and Charles Grassley, also linked the murder to the immigration system, echoing Reynolds's position.
That evening, President Donald Trump furthered the provocation at a rally in West Virginia: "You heard about today with the illegal alien coming in, very sadly, from Mexico and you saw what happened to that incredible, beautiful young woman." The next day, the White House ramped up the message with the release of a video compilation of families victimized by violence from undocumented immigrants.
A tweet accompanying the video said, "The Tibbetts family has been permanently separated. They are not alone." The phrase "permanently separated" contrasted this family's story with the presumably less-permanent separations of thousands of immigrant children from their parents at the southern U.S. border.
But as the Republicans prepared to ride a red wave to the November elections on immigration scare tactics, something unexpected happened. The Tibbetts family rejected the politicization of Mollie's death, as several family members made clear in social media.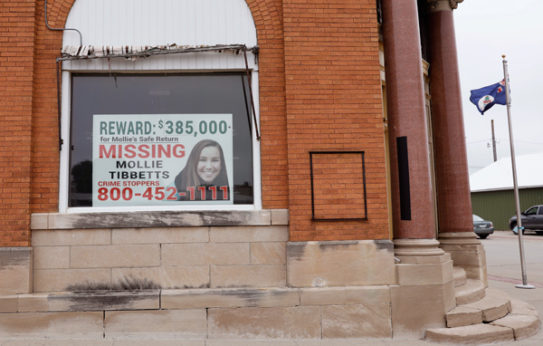 On August 21, Tibbetts' aunt posted a message defending immigrants against a wholesale attack: "Our family has been blessed to be surrounded by love, friendship, and support throughout this entire ordeal by friends from all different nations and races." Tibbetts' second cousin pushed back at a conservative commentator on Twitter: "hey I'm a member of mollie's family and we are not so fucking small-minded that we generalize a whole population based on some bad individuals." Another cousin wrote "You do not get to use her murder to inaccurately promote your 'permanently separated' hyperbole."
Finally, on September 1, Rob Tibbetts, Mollie's father, responded with a guest column in the Des Moines Register: "The person who is accused of taking Mollie's life is no more a reflection of the Hispanic community as white supremacists are of all white people. To suggest otherwise is a lie."
This story offers several lessons about the politics of demonizing immigrants, the uncertain allegiance of rural voters to Trump, and the role of immigrants in the rural economy. First, a family in mourning who takes a stand for fairness and charity despite their loss is a powerful moral force in a news story, and defying their wishes crosses a line of decency. After the Tibbetts family spoke out, Iowa's GOP quickly dropped the demonization of immigrants political strategy, at least for this election cycle.
The issue does not appear on Reynolds's campaign website, and she didn't mention it in any of the three gubernatorial debates. A reporter brought it up in the final debate, asking Reynolds if she had any regrets regarding her comments, which were "chastised for coming off as political, too soon in the grieving process." She responded, "This isn't about politics, it's about policy." Her challenger, Fred Hubbell, replied, "The governor's statement was completely political…matter of fact, that's exactly what the Mollie Tibbetts family said, 'let's not politicize this.'" So a residue remains on Reynolds for trying to exploit Tibbetts' death for political advantage.
Second, this case reminds us that "pivot" counties can pivot again. Poweshiek County, where Brooklyn is located, is one of the 31 pivot counties in Iowa that voted for Obama twice and flipped to Trump in 2016. The pushback on Trump's immigration rhetoric in the Tibbetts case suggests that he has no lock on pivot counties. Iowans could easily pivot back to support a Democrat who offered something better than two years of "build a wall" and disparaging brown and Black people.
Third, immigration is both an economic and a social issue. The alleged murderer had worked for at least four years at Yarrabee Farms, a dairy farm, and he lived in a trailer owned by one of his employers, Craig Lang, a high-profile Republican. The Lang family said they screened the man when they hired him but now realized they didn't use the more robust E-Verify system. Although Yarrabee Farms received threatening messages after the identity of the alleged murderer broke, few people in Iowa were calling for more immigration restrictions after this case, perhaps because they understand the importance of immigrant labor to the state's economy. In fact, with Iowa's unemployment rate at 2.5 percent in September, it would be hard to argue that immigrants were "stealing" native-born Americans' jobs. The problem of low, stagnant wages is one Trump has yet to address, but it suggests that his anti-immigrant policy is not a solution for stark inequalities for the working class in the economy.
Instead, the President's immigration policy increasingly adds up to a long list of problems. Not only is his stance based on a lie—immigrants actually have a lower crime rate than native-born citizens—it is also unethical, as the border separation policy illustrates. Further, the Des Moines Register pointed out that Trump's policy has hurt tourism, caused foreign student enrollment at Iowa's public universities to drop by 20 percent, and undermined economic growth in all of Iowa by preventing needed workforce expansion.
But that hasn't stopped him from demonizing immigrants as the midterm elections near, stoking fears about a horde of Central American immigrants walking toward the U.S. border. Will these fearmongering messages work? Or will some pivot counties pivot back? We'll find out next week.
This article originally appeared in Working-Class Perspectives, from Georgetown University's Kalmanovitz Initiative for Labor and the Working Poor.