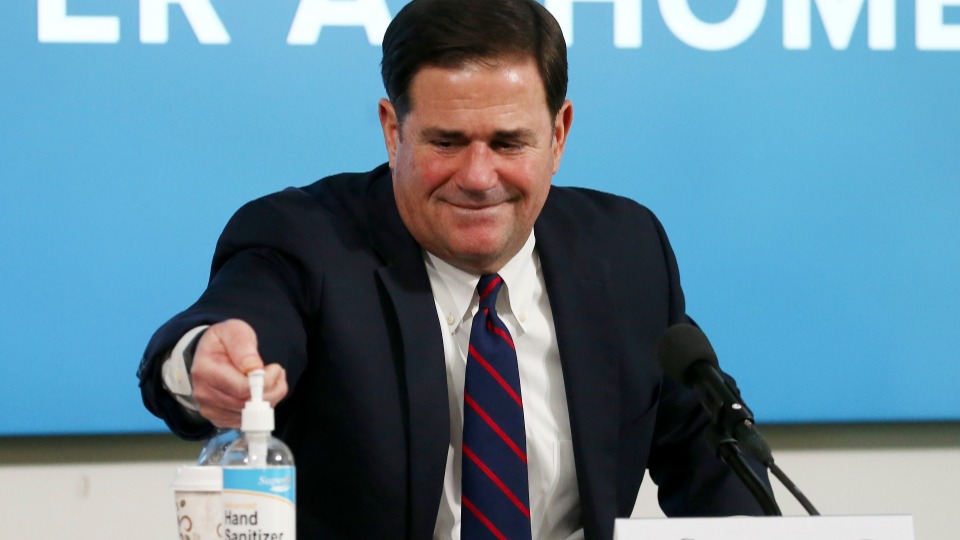 PHOENIX—Arizona is on the brink of crisis as the coronavirus pandemic spirals further out of control with no additional mitigation strategies being put in place or planned. In the month of December so far, there have been over 100,000 new cases, accounting for a quarter of the state's total number since the start of the pandemic. As of Dec. 17, Arizona has reached a devastating total of 7,677 deaths. Thursday also set a new record for hospitalizations, with 3,884 in ICU.
The disturbing explosion in cases, deaths, and hospitalizations began in early November. In response, on Dec. 2, Republican Gov. Doug Ducey gave a press conference to address the situation in the Grand Canyon state. A day before the press conference, Ducey decided to ignore stark warnings from modeling teams from the University of Arizona and Arizona State University. The COVID-19 modelers at UA recommended several additional measures be implemented to avoid what they called a "hospital crisis." Their recommendations included a three-week shelter in place order, a statewide mask mandate, and a halt on all evictions.
The team stated in a letter to the governor, "If action is not immediately taken, then it risks a catastrophe on a scale of the worst natural disaster the state has ever experienced." Instead of following the scientists' guidance, Ducey only offered $60 million in additional funding for state hospitals and encouraged restaurants to switch to outdoor dining.
Ducey appeared rather unconcerned at the time with the rapid uptick in cases and put his faith in the forthcoming vaccine. The governor again re-established his conviction that preventing spread relies on individuals washing their hands and staying home when they feel sick. Ending the press conference, he again assured Arizonans the state has enough beds and the National Guard would be setting up additional field hospitals and a soup kitchen.
By Dec. 9—one week after Ducey's press conference—the state hit another grim milestone with 12,000 new cases in a single day. The Thanksgiving surge pushed the state right to the top, with the highest rate of spread in the entire country.
Ducey, however, continues to remain steadfast in his commitment to inaction, even as cities enact their own municipal COVID guidelines. Multiple petitions are circulating online to recall Ducey with thousands of signatures in support so far. The massive backing for a recall provides a telling testament of Arizonans' lack of confidence in Ducey's ability or willingness to effectively prevent the spread of the virus and save lives.
Hospitals across the state continue to inch closer to capacity with the holidays around the corner and a mass vaccine rollout still weeks away. The seemingly exponential spread of a deadly virus and lack of centralized state action is giving many Arizonans the feeling that they are very much on their own.