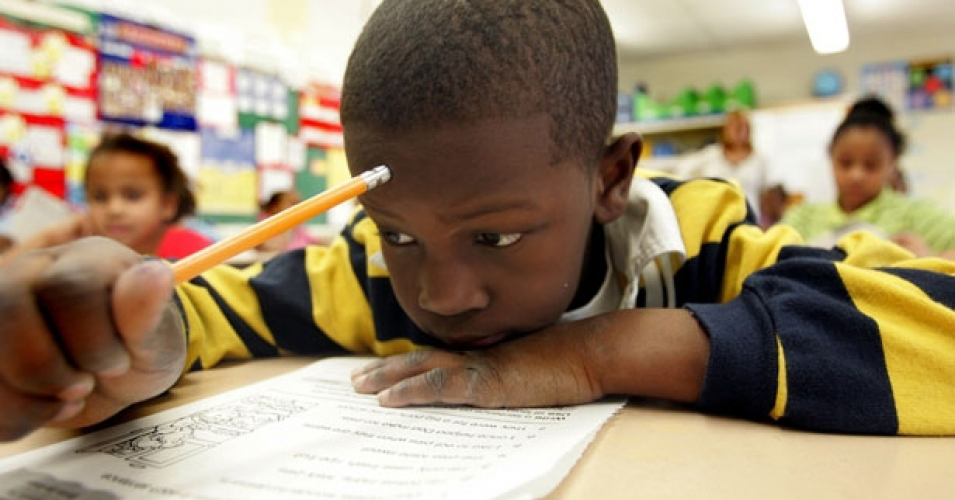 In the aftermath of the school shooting in Parkland, Florida on February 15, President Trump announced efforts to arm teachers in the classroom as a means of curtailing the number of mass shootings in American schools. This misguided attempt at a solution flows from the even more deficient conservative thinking that more guns will fix the nation's rampant gun violence problem. In the so-called mission for safety, it would appear, not surprisingly, the safety of Black children is being overlooked. If teachers are armed, it will put the lives of Black students at a great risk due to the discrimination and racism they face in the education system.
That truth is, due to systemic oppression and racism, Black students experience greater discrimination and disciplinary targeting in the education system than their white counterparts. This has resulted in one too many incidents of teachers displaying bias against Black students, especially Black boys, to the point that many even fear their students. The idea that there is implicit bias from white teachers towards Black students is not news to Black people or other communities of color. Yet those removed from the Black community, along with white politicians who are deeply funded by the NRA, have attempted to rebut that knowledge—worse, they have begun to ignore it as their lobby dollars turn into laws arming teachers.
Yes, that idiotic notion is close to becoming law in at least three states at the time of this reporting. Florida, Oklahoma, and South Dakota are in the process of approving legislation that explicitly arms teachers or makes it easier for teachers to carry concealed weapons into the classroom. This is being done despite the protests—sit-ins, walk-outs, marches, and petitions—spearheaded by school kids all over the country.
Dangerous legislation may be approved despite studies that show the damage that teacher bias and mismatched demographic expectations have on Black children in the school system. There are books on the subject, too, like Risk Schooling and Equity by Vivian Gadsen et.al and Prejudice: It's Social Psychology by Rupert Brown that go deeper into this problem.
Individuals not of color are even speaking out online to attest to the racism in the schools. Mothers and national leaders alike are speaking up. Sherrilyn Ifill, head of the NAACP Legal Defense and Educational Fund, has stated that Black children will be the victims of armed teachers. Florida County Commissioner Bill Proctor has gone on record stating that Black students will be "target practice" for teachers with guns. Black writers, speakers, activists, and more have been speaking out against teacher bias against Black kids and the effects arming those teachers will have on the children. All of these voices are being ignored by many conservative-leaning states, such as Florida, which are pushing ahead with this asinine legislation that WILL harm Black children.
Acknowledging that bias exists, and the extent to which Black kids will be endangered, means also admitting that racism is still an enduring problem in the United States. There are claims that "race talk" is divisive, a liberal tool, and baiting for liberal arguments. To admit to teacher bias would mean facing the ingrained hate and oppression that still lives within our society. For some, it would mean admitting to racist deeds done just yesterday or within their lifetime.
One can argue that white people have been trying to forget the unpleasantness of the past since slavery. Groups like the Daughters of the Confederacy erected statues to promote holidays and public space names to reframe an era of genocide and brutality into an romantic antebellum Gone with the Wind South. Television programs like The Andy Griffith Show, about the world's beloved law enforcer, aired during a time that Southern police were beating and aiding in the murder of Civil Rights activists, both Black and white. There's a history of denying racial atrocities as they happen. So it is not a stretch to say that pleas against arming teachers because of the danger to Black kids is being ignored in our own day.
Unfortunately, believing and supporting voices that speak to protect Black children is the abnormal behavior. That's why states seeking stricter gun laws to prevent this very thing from happening should be commended and studied as possible models. Maybe that's information the governing bodies in this country will listen to.