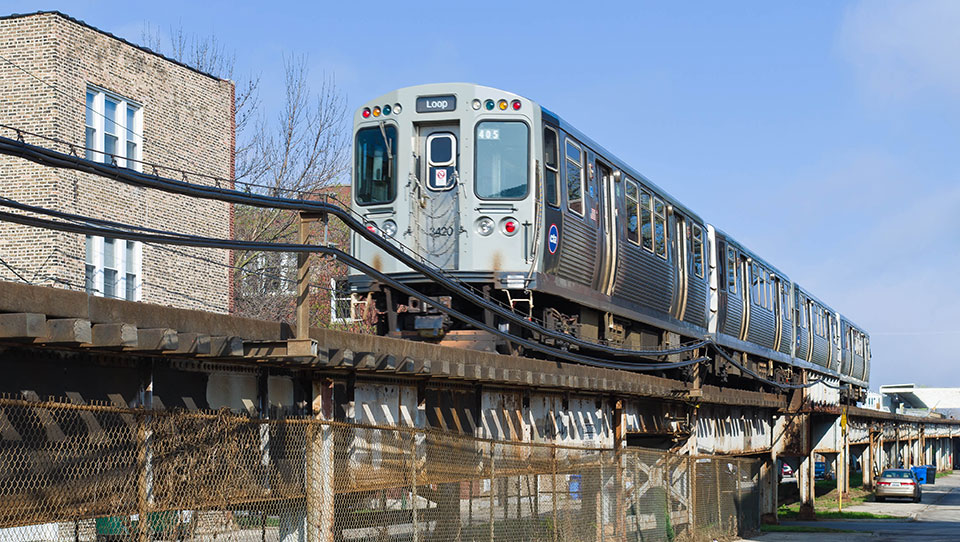 SILVER SPRING, Md.—As transit systems nationwide cut down trips, mothball buses and close stations to help combat the coronavirus pandemic nationwide, the nation's mass transit workers face two threats.
One is lack of a paycheck, something the $2 trillion anti-coronavirus economic package now moving through Congress is supposed to at least partially counteract, through expansion and extension of unemployment benefits.
But for those that still are working, the other threat comes from their bosses' refusal to put in place protections against the pandemic's "community spread" from worker to worker, says the Amalgamated Transit Union.
"We are no different than other first responders and should take pride in that fact" during the coronavirus pandemic, added Keith Hill, President of ATU Local 241, which represents Chicago Transit Authority bus and subway workers. But they should be treated as other first responders are, his letter to members says – something, he adds, the CTA bosses recognize.
And those protections for workers should include unusual measures to increase "social distance" on buses and subways, such as letting passengers ride free and board through rear doors to space themselves out from each other, ATU President James Costa states.
There's no question about the ridership losses. The New York City Metropolitan Transportation Authority, the nation's largest mass transit system, reported an 87% drop in subway ridership after Democratic Gov. Andrew Cuomo ordered all non-essential businesses in the Big Apple to close. Bus ridership dropped 60%. It needs $4 billion to keep going – including $25 million monthly to disinfect all its buses and subways once or twice daily.
And Washington's Metro, also one of the nation's busiest systems, also saw a steep drop when the federal government ordered metro-area federal workers to telecommute. It also closed 26 of its more than 100 stations to prevent "community spread" of the coronavirus.
But transit systems nationwide still aren't protecting their remaining bus operators, mechanics, subway drivers, cleaners and rail workers, ATU President James Costa reports.
"We're essential to" the battle in the U.S. and Canada against COVID-19, the official name for the coronavirus, he explained.
Mass transit is "trying to get other first responders to the front line, to keep the economy going. Yet our members" including those who disinfect vehicles, don't have personal protective masks and other safeguards.
He said more than 30 ATU locals report bus operators are packed into crowded garages and day rooms and in "maintenance departments with inadequate disinfectant regimens." In some cases, bosses ordered workers to keep toiling alongside others "with confirmed COVID-19 cases."
"Many of our members have already been exposed to this virus, have family members exposed and childcare issues like countless families, but are not being given the pandemic leave needed to be safe or the protections needed to prevent transmission in the first place," he added.
The union is demanding transit operators quickly implement health and safety measures to protect workers and those remaining riders. Those include gloves, masks, sanitizers and other protective equipment.
Costa also wants paid pandemic leave for any worker with symptoms of coronavirus, or who must care for family members – including children – who are shut-in due to shutdowns. And he wants the systems to retain workers and maintain wages and benefits for them.
"Our members should have masks, gloves and other personal protective equipment. Transit agencies should enact rear door boarding, consider eliminating fares, develop strategic service continuation to avoid overcrowding and establish other policies to cut down on the risk of COVID-19 exposure to drivers and riders," Costa continued.
"It's time for transit agencies to provide us the protections we need to work safely and for the right to keep ourselves, our families, our riders and our communities safe while continuing to provide the essential transit service needed to fight this crisis," he concluded.