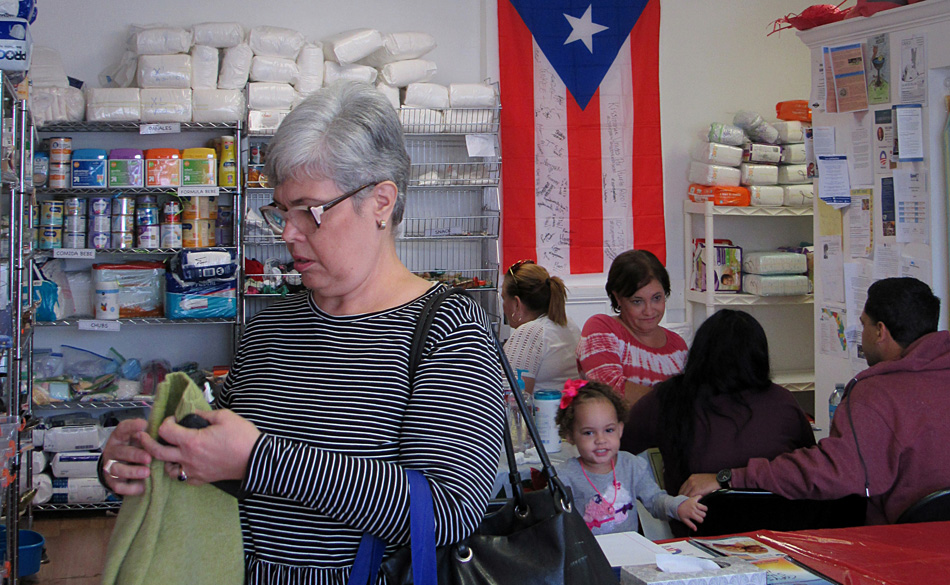 ORLANDO, Fla. — It has been over 110 days since hurricanes Irma and Maria ravaged Puerto Rico. The island—still a U.S. territory—is strained with limited resources, diminished healthcare services, and roughly half of its people are still without power.
As the struggle for federal aid drags on, the death toll continues to rise—it is expected to exceed 1,000 people—and Puerto Rican leadership say Trump and Congress have turned their backs on them.
"He has failed the moral imperative that any leader of the free world should hold at the highest level," said San Juan Mayor Carmen Yulín Cruz said of the recovery effort.
After such devastation and with a bleak outlook for recovery in the near future, many Puerto Ricans are making the decision to leave their home for the U.S. mainland.
As of December 2017, over 215,000 Puerto Rican residents had landed in Florida. A study from the Hunter College Center for Puerto Rican Studies estimates more than 470,000 people will leave Puerto Rico over the next two-year period.
While Florida's Governor Rick Scott, a Republican, says he is ready to help Puerto Rico, little action has been seen—other than opening a "welcome center" kiosk at Florida airports that provides little more than information and pamphlets to displaced families.
As the governor's critics have said, talk is cheap.
With federal and state aid minimal, what is being done to help Puerto Rican families adjust and succeed with their new lives?
That is what People's World went to Florida to find out.
Home of the Magic Kingdom
Driving down Colonial Drive, on the outskirts of Orlando, windows open, sticky warm air all around you, the irony of the situation takes a moment to hit you: A Puerto Rican community organization helping displaced families and sending supplies back to their island—that you are heading towards—is located on Colonial Drive.
Much truth can be found in that moment, as the U.S. continues to treat the island of Puerto Rico as a colony—only useful when it benefits the interests of the mainland.
Pulling into a typical office complex, next to a used car dealership, you see boxes of clothing on the sidewalk next to the "Welcome Center" and a line of families—some alone, others clutching their young children—waiting patiently to dig through the donations in the hopes of finding clothing that fits.
Welcome to the Puerto Rican Leadership Council of Orlando, a non-profit community organization mobilizing for Puerto Rico's recovery efforts and providing displaced families with food, clothing, jobs, housing, and hope.
Walking into the main office, the first thing I saw were boxes and boxes stacked to the ceiling. This was the temporary holding area for supplies scheduled for delivery to Puerto Rico.
As I sat down to speak with Carlos R. Guzmán, president of the National Puerto Rico Leadership Council, his cellphone buzzed. After apologizing and checking his phone, he slid it across the desk, showing me a photo confirmation of two shipping pallets, filled with boxes of sterile medical scrubs that had just arrived at a Puerto Rican hospital.
"We just sent those over yesterday," he said. "You'd be surprised how many things are needed besides food and water."
Standing around six-feet-tall with a well-tanned, stoic face, Guzmán took a seat after closing his office door, looked right at me and said: "Let's be honest, Puerto Rico needs help."
"Locally, the city of Orlando has done nothing. They look to the county, Orange County, and the county looks to the state, who looks to the federal government…so in reality nothing is being done—that's where we come in."
Guzmán explains that the leadership council's mission is to develop Puerto Rican youth leadership within their community and nationally, but with the current devastation back home, they have redoubled their efforts into rebuilding Puerto Rico.
"Governor Rick Scott opened up those welcome centers, but it's really nothing more than an information kiosk you would see anywhere. He invited federal agencies, the United Way, and a few others, but all they do is take down information, help with getting a new driver's license, and guide Puerto Ricans through the FEMA paperwork. But there is no real solution to their immediate issues: housing, work, school, and healthcare."
Leaning back in his chair, Guzmán takes a deep breath and chuckles.
"We approached the United Way a while ago about becoming a part of their board, before the hurricanes, and we were told by their old president that our organization was not needed. Now, anytime they get a call into their 2-1-1 number and the person on the line has a Latino accent, they send them directly to us. We are more than happy to help because people should be able to look to their communities for support, but it does take a financial toll when we do not receive reimbursements from United Way for our services—we are essentially professional non-profit beggars at this point."
That financial setback does not deter the council's work, however.
Working with the private sector, trade unions, other non-profits, charities, and local governments nationwide, Guzmán is pushing towards partnerships to find work and housing for Puerto Rican families not only in Florida.
"I just got back from a recent trip from Kentucky where we are placing Puerto Rican families with work in the area as well as affordable housing. Our goal is to help relocate our people to communities where they will feel welcomed and will find success."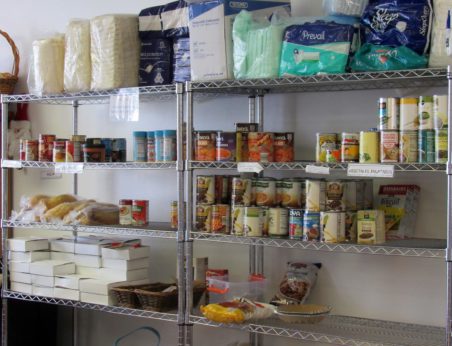 Political bullshit
"What are the conditions on the island now?" I asked.
"Right now, things are not good," he said. "But we are doing everything we can. Right now, we are sending supplies back to Puerto Rico every other day, and we are working with local leadership to help restore clean drinking water—we have sent 36 solar-powered water purification units that can filter 10,000 gallons of water a day. It's our hope that we can donate units to all 90-plus cities and towns."
Taking a quick tour of their "Welcome Center," Guzmán talked about how much was needed and how few resources existed for displaced Puerto Rican families. I watched as families, seated at fold-out tables in the middle of the room, were walked through various forms; others waited in chairs by the front door. "As you can see, we are running low on food, toiletries, and other basic supplies," said Guzmán, as I turned and looked at a young mother, standing on her toes, looking for powdered formula and finding none on the shelves.
This is the unfortunate reality of many Puerto Rican families that goes unnoticed.
What about all the supposed federal aid that Congress sent?
"It's all talk…most of that money went to politicians' buddies in the private sector and never made it close to Puerto Rico—It's all political bullshit," said Guzmán.
So what can we do?
"Find local Latino community groups that are organizing relief efforts and send supplies and donations there directly, that's how you will know your donations are really making it to families here and back in Puerto Rico," said Guzmán.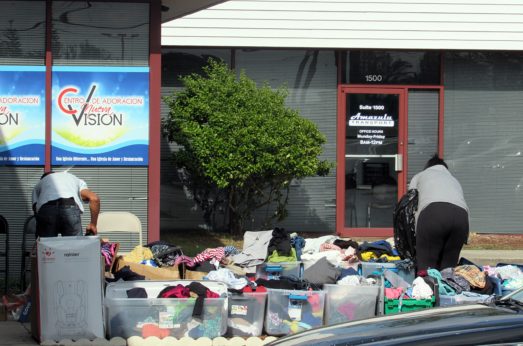 He walked me back to the parking lot and we shook hands goodbye.
But before I left, Guzmán asked me to do one small favor, include his contact info "just in case anyone reading wanted to find out how they could help."
It will be a long road to full recovery for Puerto Rico—as the D.C. sharks continue to swim around the issue—but at least there are community organizations making up for the federal government's failure.
Those interested in helping or needing help, contact:
Puerto Rican Leadership Council
Carlos R. Guzmán