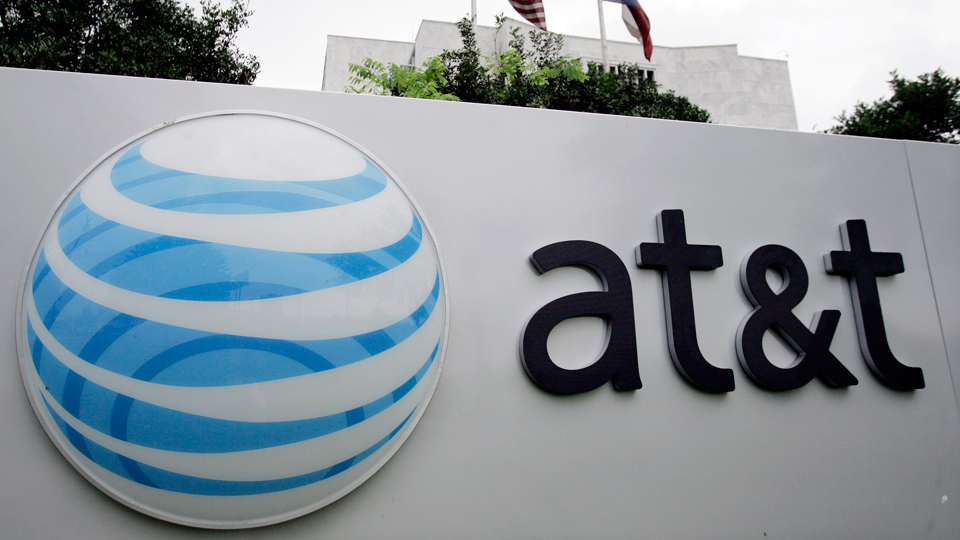 ROCKY RIVER, Ohio (PAI)—Company intransigence at the bargaining table forced the 14,000 workers at AT&T Midwest and AT&T Legacy to vote to authorize a strike, the Communications Workers of America has announced.
The contracts at the two firms expire at midnight April 14 and both have bluntly refused to move on key issues, the union said. AT&T Midwest covers workers in the Great Lakes states of Illinois, Ohio, Michigan, and Wisconsin, all part of the union's District 4, headquartered in Rocky River, Ohio.
The votes do not mean a strike will start immediately if a new pact isn't reached. That's up to the CWA board. The vote was "overwhelming," District 4 Director and CWA Vice President Linda Hinton said, but totals were not disclosed.
The leaders of both CWA sectors representing the workers threw back in AT&T's face the company's promises of new U.S. jobs after the GOP's $1.5 trillion tax cut for corporations and the rich became law.
"CWA members are prepared to do whatever it takes to get a fair contract at AT&T Midwest that prioritizes job security, healthcare, and retirement," Hinton said. "It is time for AT&T to live up to" CEO "Randall Stephenson's promises to create thousands of new jobs in the U.S. if the Republican corporate tax bill passed. AT&T's profits and tax windfalls must turn into jobs and employment security for CWA members."
CWA Vice-President of Telecommunications and Technologies Lisa Bolton, who represents the AT&T Legacy workers, added, "Our members are ready to fight for a fair contract, even if that means going on strike. AT&T must stop farming out our work to the lowest bidder."
"After the tax bill passed, Stephenson promised the company would create 7,000 good, skilled, high-wage jobs. But at our bargaining tables, management demands second-tier jobs with second-tier wages and second-tier benefits. It is time for AT&T to live up to Stephenson's promises."
The two latest bargaining reports from AT&T Midwest's team, dated April 8 and April 9, showed the company's stubbornness.
"The committee continued to work throughout the day on proposals for benefits…and a multitude of other contract articles that are still not agreed upon," the April 9 report said. "In today's sub-committee meeting, the company STILL [their emphasis] had not responded to the union's proposals around 'employment enhancement' and 'ways to increase jobs' in District 4."
"CWA membership and this committee have made it clear we must have a partner in AT&T to create sustainable jobs. The company must come back to this bargaining team with a willingness to accept our proposals or to work on an acceptable agreement between the parties that will secure employment for our members."
The April 8 session was taken up with "preparing responses to many of the company's negative proposals on what should be non-controversial contract terms. Our goal is to get AT&T to 'stop the nonsense and start moving' on the issues that matter to our members, including: Increasing the volume of work available to all titles, bringing new work into the bargaining unit, health care, and the multitude of economic items that are remaining."
The union is also fighting to get "the jobs of the future covered in this agreement," their report said. "Keep up the mobilization in the field! We need to show AT&T that CWA members are committed to reaching a fair contract this week!"