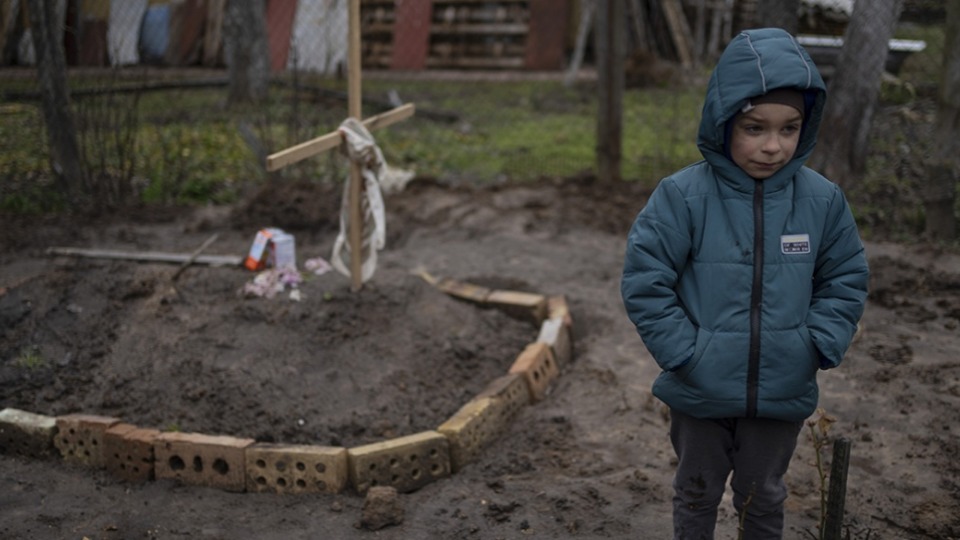 Ukrainian President Volodymyr Zelensky accused Russia of "the most terrible atrocities since World War II" in a video message to the U.N. Security Council Tuesday night, as Russian forces appeared to gather for a new offensive in southeast Ukraine.
Zelensky said Russian soldiers had killed entire families in Bucha, a suburb of Kiev, and called for Western powers to act to "stop Russian aggression."
Russian ambassador to the U.N. Vasily Nebenzya rejected the accusations, casting doubt on some of the photos presented and saying footage had been fabricated and provocations had been staged by Ukrainian forces.
He claimed Russia would not harm Ukrainian civilians as a "people who are close to us," contrasting its supposed moderation with the record of the U.S. and its allies in "razing entire cities" in Iraq, while denying that the Russian invasion was meeting difficulties and saying Moscow remained determined to "cut out the Nazi tumor consuming Ukraine," naming the Azov Battalion.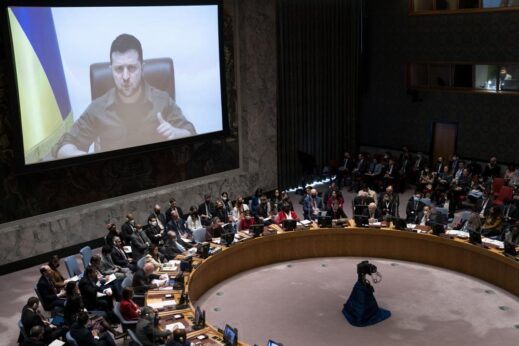 The dramatic U.N. clash led to no resolution since Russia is a veto-wielding member of the Security Council and can block any action against it, but the event provided a stage for Zelensky to repeat calls for Western powers to supply more military assistance.
Reports of massacred civilians have followed the withdrawal of Russian troops from around Kiev, which NATO secretary-general Jens Stoltenberg said was likely part of a realignment of forces for an offensive in southeast Ukraine, where Russian troops have conquered the greatest amount of territory since Vladimir Putin launched the war on February 24.
He said Russia intended to "create a land bridge" to Crimea and to "take the entire Donbass." Russia annexed Crimea, where a majority of its inhabitants are Russian, in 2014 following the Maidan coup in Kiev and has assisted separatists in the Donbass fighting Ukrainian forces since the same year.
Peace talks between Russia and Ukraine have seen Kiev signal it could agree to drop its bid for NATO membership—one of Russia's war demands—and discuss the questions of sovereignty over Crimea and the Donbass. Russian occupation of the whole of the latter might strengthen its hand in further talks.