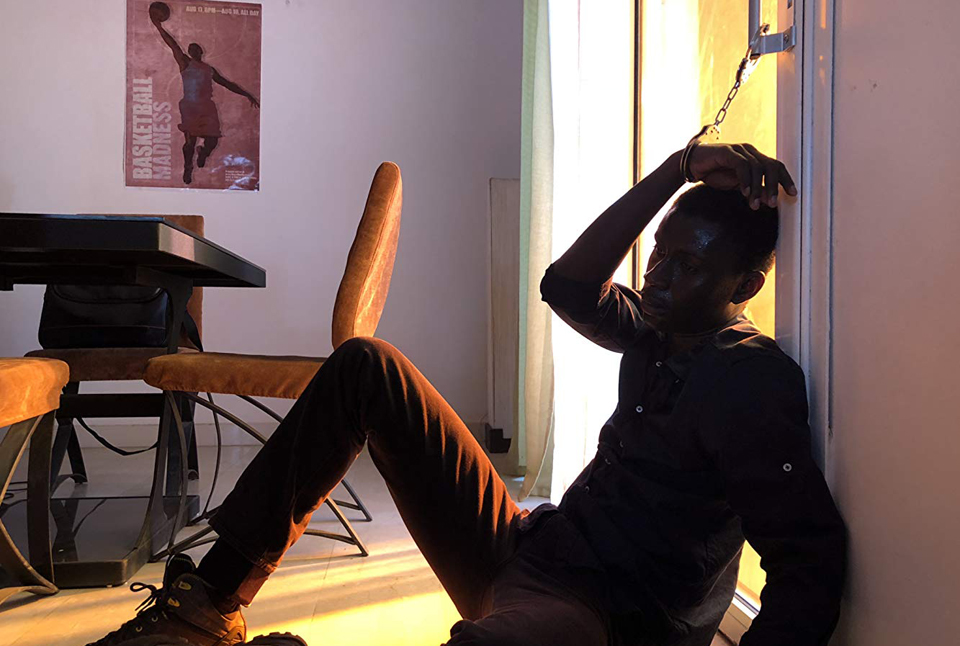 Mati Diop's Atlantics, seen recently at the American Film Institute's annual film festival, is a clever, creative film that, like Jordan Peele's 2017 Get Out and 2019 Us, takes a look at a topical issue through the lens of horror movie genre conventions. Whereas Peele peeled back the layers of American racism and class inequality, Diop is tackling the mass migration wave that swept Europe starting around 2015. Although many of the migrants and refugees came from the Middle East, Diop focuses on undocumented "aliens" from Senegal, the Paris-born co-writer/director's ancestral homeland where Atlantics (Atlantique) was shot on location. Atlantics is also in part a policier, and as such has attributes of a police procedural.
By inserting supernatural and detective story elements into her movie, with ghostly and zombie-like effects, Diop presumably makes Atlantics more accessible to non-African moviegoers. Indeed, Atlantics is the very first film directed by a Black woman to be nominated in the Cannes Film Festival's 72-year history for its prestigious top prize, the Palme d'Or, and won Cannes' Grand Prix.
Entirely set in Dakar, Atlantics also deals with forced abstinence (including medieval virginity tests), arranged marriage, exploitation of workers, class inequality, arson and more. Being cheated by a Senegalese capitalist (proving once again that malfeasants come in all colors) prompts Black proletarians to embark on a desperate, disastrous voyage to Europe in quest of better jobs. The nonprofessional cast, which includes Mame Bineta Sane as 17-year-old Ada (who at times seems possessed), lends authenticity to this film, as does the fact that the languages spoken are Wolof (Senegal's indigenous tongue) and French, with English subtitles.
In her feature film directorial debut, the young Diop, who is already an accomplished actress in France, proves with Atlantics she also has a bright future as a metteur en scène (movie director).
The trailer (with French subtitles) can be viewed here.