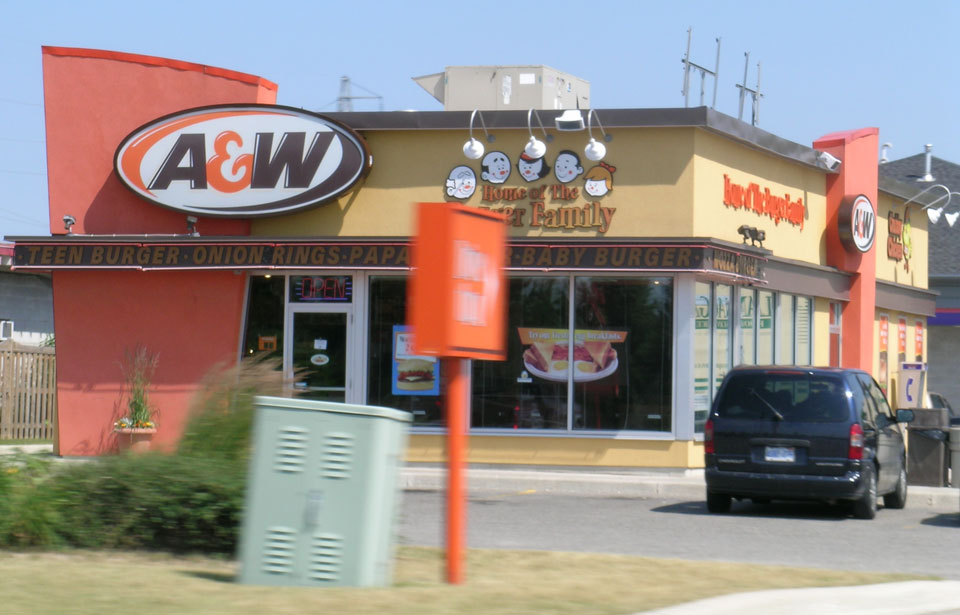 Bosses at a Canadian fast-food giant are keeping a secret watch list of high-risk staff in a bid to prevent low-paid workers from unionizing, an anti-union conference has been told.
Representatives of the A&W burger chain, which boasts 1,000 outlets, told the Labour Watch conference in Toronto that this was one of the tricks used to keep their company "union-free."
In a recording obtained by Canadian news website PressProgress, two A&W executives were heard addressing delegates at the conference.
They explained that they put franchises at "high risk" of unionizing on a watch list.
A&W regional vice-president for Eastern Canada Mike Atkinson told those gathered that restaurants can end up on the list if "the neighbor next door" is a workplace where "most of the folks are unionized."
Nancy Wuttnnee, vice-president of the "people potential" department, said: "Maybe you're on the watch list because you're in a really high-risk area.
"It's not always about what you do, it might be where you are.
"For example, we operate in some food courts where everyone else in that food court is unionized," she said. "Those restaurants are on the watch list, but not because of the operator but because we want to stay really close: 'How's it going here? Do we know anything? Let's pay attention'."
Atkinson said: "Toronto airport is the best example. We operate a very high-volume restaurant in Toronto airport, one of our highest-volume restaurants in Canada, and it's surrounded by union employees.
"Close to 40,000 people work at Toronto airport, associated with airlines, ground crew, baggage handlers, whatever—most of those folks are unionized."
The Star has contacted A&W for comment.
Morning Star