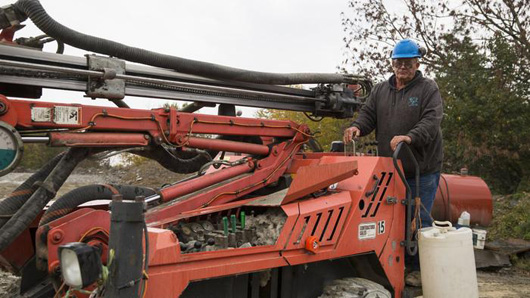 WASHINGTON – The Social Security Administration announced yesterday that there will be no increase in benefits next year because, according to the formula used by the federal government, the cost of living has remained flat.
However, that formula does not sufficiently take into account the rising cost of health care, so even though they will get no Social Security increase, some 7.5 million Medicare recipients will be socked with skyrocketing premiums for Medicare Part B, which covers outpatient services.
To forestall the Medicare cost jump, Sen. Ron Wyden, D.-Ore., has introduced the Protecting Medicare Beneficiaries Act.
Furthermore, White House press secretary Josh Earnest said yesterday that the Administration "is aware of this, frankly, unintended policy consequence resulting from the formula for calculating cost of living adjustments," and is "trying to resolve it."
By law, Social Security benefits are pegged to cost-of-living, or COLA, adjustments, which are based on the Consumer Price Index for Urban Wage Earners and Clerical Workers, or CPI-W, a broad measure of consumer prices used by the Bureau of Labor Statistics (BLS). If prices go up, Social Security benefits go up the following year. If prices drop or stay flat, benefits stay the same.
The BLS largely attributes the current stagnation in the cost of living to the falling price of gasoline.
However, many observers point out that the government's measure of cost of living does not accurately reflect price increases in the goods and services that older people use.
In a letter to lawmakers, Nancy LeaMond, executive vice president of the American Association of Retired Persons, wrote, "The CPI-W reflects the purchasing patterns of workers, many of whom are younger and healthier than most Social Security recipients."
Not everybody is "held harmless"
While Social Security benefits will remain the same, the Social Security Administration stated that the projected 2016 hikes in Medicare Part B costs come from a higher than expected use of outpatient services.
The Social Security Act contains a provision, called the "hold harmless" clause, which protects 70 percent of recipients from being hurt by hikes in the cost of Medicare Part B premiums. For every dollar increase in premiums, these recipients must receive a dollar increase in Social Security benefits.
That leaves 30 percent of all Medicare recipients, an estimated 7.5 million people, out in the cold.
This includes 2.8 million new beneficiaries, 1.6 million whose premiums aren't deducted from their Social Security payments, and 3.1 million people with incomes higher than $85,000. Overall, without new legislation, their premiums will rise by 52 percent, or about $54 a month to $159, according to the Medicare trustees.
What's more, the deductible required before Medicare Part B kicks in will jump to about $223 a year, an increase of about $76, for all recipients.
The Protecting Medicare Beneficiaries Act
Many advocates for seniors want Congress to adopt a new price index that seeks to capture the cost of living as experienced by Americans 62 and older.
Meanwhile, dozens of groups advocating for Social Security and Medicare recipients are pushing for the passage of the Wyden bill. A similar bill was passed in 2009, when Social Security benefits for 2010 were scheduled to remain frozen.
The bill would extend the "hold harmless" provision to 100 percent of Medicare recipients.
"The average American senior simply can't afford a triple-digit increase for their Medicare coverage," Max Richtman, president of the National Committee to preserve Social Security and Medicare, wrote to senators.
"For millions of seniors, this large Medicare hike is devastating and a result of a well-intended 'hold harmless' provision that left out too many Medicare beneficiaries."
Richtman concluded that until a Consumer Price Index that accurately reflects the realities of seniors is developed, "we urge Congress to act quickly to mitigate the devastating Medicare hikes headed for millions of Americans who can't afford them."
Photo: To make ends meet, life-long dairy farmer Glen Mead, 70, works at a Montrose, Pa., rock quarry. For just the third time in 40 years, there will be no cost-of-living adjustment for millions of Social Security recipients. | Brett Carlsen/AP