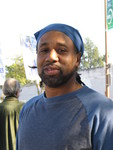 BERKELEY, Calif. — Nat Courtney's father had worked for the father of longtime Honda dealership owner Jim Doten. The Doten family, he said, had treated the workers with respect. So Courtney, who started there in 1974 and is now shop steward and a Gold-level Honda-certified technician, naturally thought his job was stable and dependable, the kind of work you could raise a family on.
That is, until the word went around last spring that the dealership was being sold.
On June 1, 2005, Jim Doten sold the dealership to Stephen Beinke, developer of the exclusive suburban Blackhawk community, and his son, Tim Beinke. The new owners forced the 25 service workers to reapply for their jobs, replacing about half with lower-paid recent technical school graduates.
In an interview during a recent Saturday rally, Courtney said that just before the sale became effective, General Manager Steve Haworth told him, "We're not offering you a position — you're free to go on with your life. You don't work for Berkeley Honda; we don't owe you an explanation or a written statement."
The remaining service workers, members of East Bay Automotive Machinists Lodge 1546, struck the dealership in response. "We feared we were training our replacements," John McGlinchy, a nine-year worker who had been rehired, told the San Francisco Chronicle at the time.
That the little band of strikers continues to stand tall is due not only to their own dedication and persistence and the backing of their union, but also to strong support from the community, from other unions and from the Central Labor Council of Alameda County. Recent rallies have featured participation by the union coalition at the University of California at Berkeley, the United Food and Commercial Workers, Federation of Retired Union Members, Peace and Freedom Party, Gray Panthers, Progressive Democrats of America and many others.
The Berkeley City Council endorsed a boycott. Mayor Tom Bates' two offers to mediate were rejected by the new owners.
"What's important is that the community got together with the union," said Judy Shelton, until recently co-chair of the Berkeley Honda Labor and Community Coalition.
"What they're trying to do is just plain wrong," said fellow Local 1545 member Robert Pintos, a mechanic and shop steward at another area auto dealership, who often pickets with the Honda workers, together with his two young daughters.
Pintos warned, "This kind of thing is widespread and will have ripple effects in future contracts." He added, "They're trying to lower our lifestyle, cutting their contribution to pensions, trying to remove health and welfare altogether."
Pintos added that hiring nonunion mechanics who have not benefited from the union's apprenticeship training is a false economy, hurting consumers as well as workers.
For information on rallies — Thursdays from 4:30-6 p.m. and Saturdays from 1-2:30 p.m. — phone the Alameda County CLC at (510) 632-4242, ext. 224.
Photos by Marilyn Bechtel/PWW