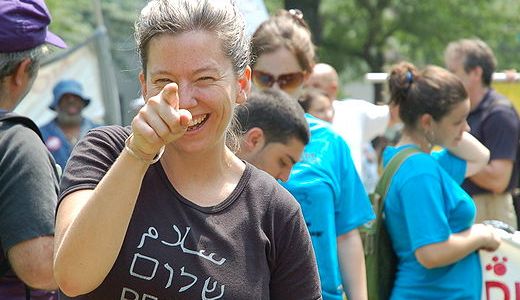 NEW YORK — Peace activist and analyst Frida Berrigan addressed March 1 Peace Action Manhattan on the need for the public to continue to work on nuclear disarmament. The current generation of students has little knowledge of nuclear weapons and their implications, she said, and the older generations have not continued the disarmament work in large numbers as they did during the Cold War.
Berrigan is senior program associate of the Arms and Security Initiative at the New America Foundation, a Washington-based policy institute.
Despite limited reductions, the United States still maintains thousands of nuclear warheads on alert and ready to be launched within minutes of a command to do so, she said.
President Obama gave encouraging speeches on nuclear disarmament last April in Prague and in September at the UN, and since then, he has been under an intense right-wing media and political attack that has pushed him in the opposite direction, she said. And for that reason, Berrigan told the audience, the public needs to get involved with the events around the United Nations May review conference of the Nuclear Nonproliferation Treaty.
Speaking at length about the upcoming conference, she explained many smaller non-nuclear weapons countries accepted the treaty with the explicit agreement that the nuclear weapons states would abandon these arms. This has still not happened many years after the treaty went into effect, and is causing a dozen or more of these non-nuclear weapons states to consider abandoning the treaty and developing the nuclear weapons for themselves.
She urged the audience to attend the April 30 to May 1 peace conference at Riverside Church in Manhattan and the NYC peace march on May 2.
For more information on the April 30 to May 1 events, go to http://peaceandjusticenow.org/wordpress/
Photo: Frida Berrigan at an antiwar rally in Newark, N.J., 2007. Thomas Good/NLN