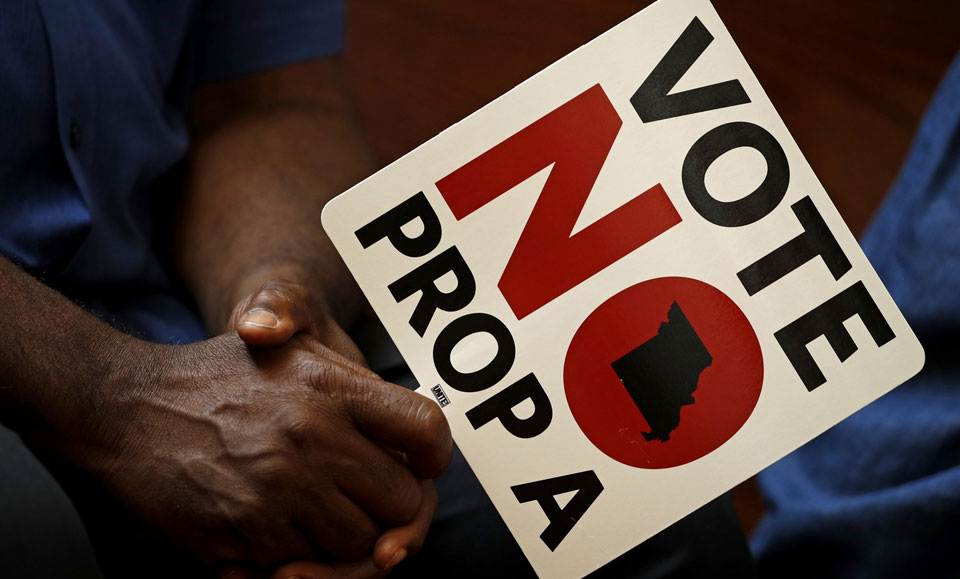 WASHINGTON —With a tweeted boost from Democratic President Joe Biden, House and Senate Democratic leaders formally introduced the PRO Act, the most-pro-worker labor law legislation in more than 85 years, on Feb. 4.
The measure would overturn decades of anti-worker court and National Labor Relations Board rulings, and make organizing, winning elections, and bargaining first contracts easier.
It would also increase fines for corporate labor law-breaking, make court orders easier against violators and void the labor law provision that approves so-called "Right to Work" laws.
The PRO Act is also organized labor's top priority, after coronavirus economic aid, in the new Biden-Harris administration and the Democratic-run Congress.
"Every American deserves the dignity and respect that comes with the right to union organize and collectively bargain," Biden tweeted. "The policy of our government is to encourage union organizing, and employers should ensure their workers have a free and fair choice to join a union."
AFL-CIO President Richard Trumka hailed the measure's introduction, while warning  Dems it's time to back up their words with deeds and pass it. "This is a test for Democrats" on Capitol Hill, he declared. He added workers would hit the streets to get lawmakers to move.
"The PRO Act will strengthen workers' ability to come together and demand a fair share of the wealth we create—boosting wages, securing better health care, and rooting out discrimination," Trumka said.
"The past year laid bare the enormous injustices facing millions of America's working people who keep our country afloat. We cannot allow those systemic failures to persist for another moment…We urgently need structural change.
"We will make our case in every state and every congressional district, to elected leaders across the political spectrum. But make no mistake, this is a test for Democrats. After decades of disappointment, it's time for the party of FDR to finish what he started.
"If you stand on the side of workers, you won't just vote for the PRO Act," Trumka told Dems. "You'll sponsor it, you'll whip for it and you won't rest until it's signed into law."
House Speaker Nancy Pelosi, D-Calif., Senate Majority Leader Charles Schumer, D-N.Y., and House Education and Labor Committee Chair Bobby Scott, D-Va., promptly jumped on board, after Senate Labor Committee Chair Patty Murray, D-Wash., unveiled the PRO Act.
She announced the PRO Act's introduction at the Feb. 4 hearing for Biden's Labor Secretary nominee, Boston Mayor Marty Walsh, a member of Laborers Local 223 (see story).
The president, a long and strong backer of workers and unions, has his own provision he wants to add: Chronic law-breaking corporate chieftains, such as the Walton clan that owns Walmart would, upon conviction, face perp walks to prison.
Along with the AFL-CIO, the Office and Professional Employees and the Alliance for Retired Americans were first out of the box. All three launched massive phone and e-mail campaigns to get voters to lobby lawmakers to pass it. They'll need that effort to overcome vicious corporate and GOP opposition.
"OPEIU members joined together with union members across the U.S. this past election cycle to call voters, write postcards and get out the vote to put into power a pro-worker Congress and a pro-worker White House. Now, we need your help to turn our electoral victory into substantive change," the union e-mailed.
"Working people have a serious opportunity to pressure our elected officials to make good on their promise to pass the PRO Act," which it called "a cornerstone of the Workers First Agenda." The measure would "empower workers to organize and bargain collectively, hold corporations accountable for union-busting and repeal so-called "right-to-work" laws that are used to suppress wages and worker power."
"We can't afford to waste this opportunity. The stakes are too high."
Retired Americans Executive Director Richard Fiesta supplied some of the same arguments and an extra one: Pensions and a secure retirement.
"Employers are now routinely denying workers their basic right to join with co-workers for fairness on the job and the ability to negotiate for better pay and benefits has eroded. It is no surprise that more and more Americans feel squeezed financially and are afraid that a secure retirement is out of reach," he e-mailed.
"We must update labor laws so everyone can safely organize and join a union. Please send a letter to your member now and tell them to co-sponsor the PRO Act," Fiesta concluded.
A typical GOP response came from former House Education and Workforce Committee Chair Virginia Foxx, R-N.C., who once proposed outlawing unions. Using usual GOP union-hate rhetoric, she called the PRO Act "sweeping legislation which redraws the playing field to favor union bosses" and part of Democrats' "radical left-wing wish list."
Neither Murray nor Scott set hearing dates for the PRO Act, which the House passed in the last Congress. Then-Senate Majority Leader Mitch McConnell, R-Ky., refused to even allow a hearing on it, much less a vote. He applied the same fate to all other House-passed pro-worker measures, including both versions of the Cares Act, the second coronavirus economic aid bill last year.