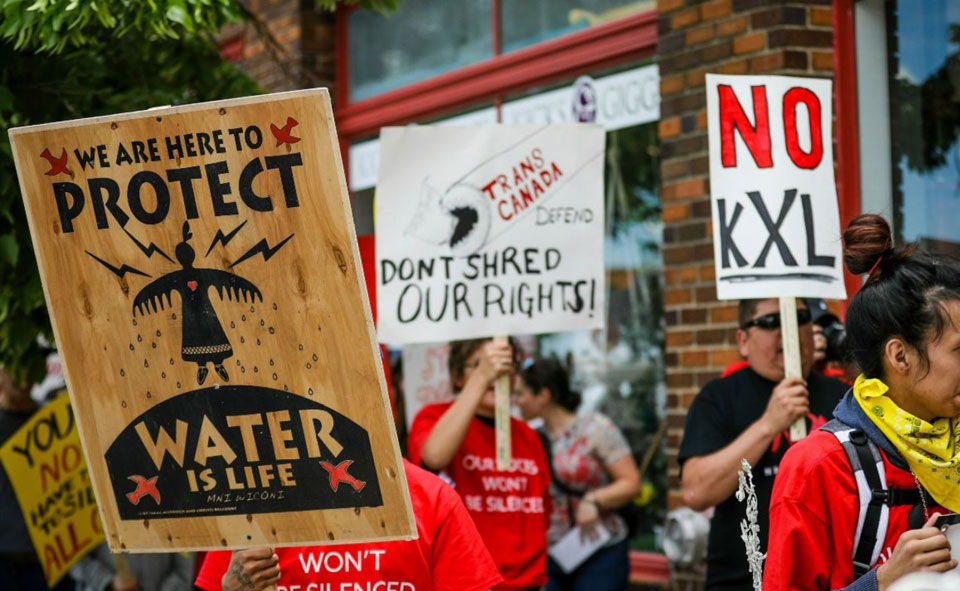 President-elect Joe Biden is planning to cancel the controversial Keystone XL pipeline on the first day of his administration, a document reported by CBC on Sunday suggests.
The words "Rescind Keystone XL pipeline permit" were reportedly listed on a briefing note shared by the Biden transition team with U.S. stakeholders as part of a roundup of Biden's planned day one executive actions. CTV News also reviewed the briefing documents, and a source familiar with Biden's thinking told Reuters that the President-elect is planning to cancel the pipeline as one of his first acts.
"The Biden administration halting the Keystone XL pipeline is a momentous sign that he is listening, taking action and making good on his promises to people and the planet," Kendall Mackey, 350.org Keep It In the Ground campaign manager, said in response to the news. "This decision to halt the Keystone XL pipeline on day one in office sets a precedent that all permitting decisions must pass a climate test and respect Indigenous rights."
Mackey expressed hope that Biden would also end the equally controversial Dakota Access and Line 3 pipelines.
The Keystone XL pipeline was first announced in 2005, CBC News reported. The pipeline is being built to carry 830,000 barrels of crude oil a day, stretching about 1,200 miles from Alberta, Canada to Nebraska. From there it would connect with the original Keystone pipeline that carries oil to U.S. Gulf Coast refineries.