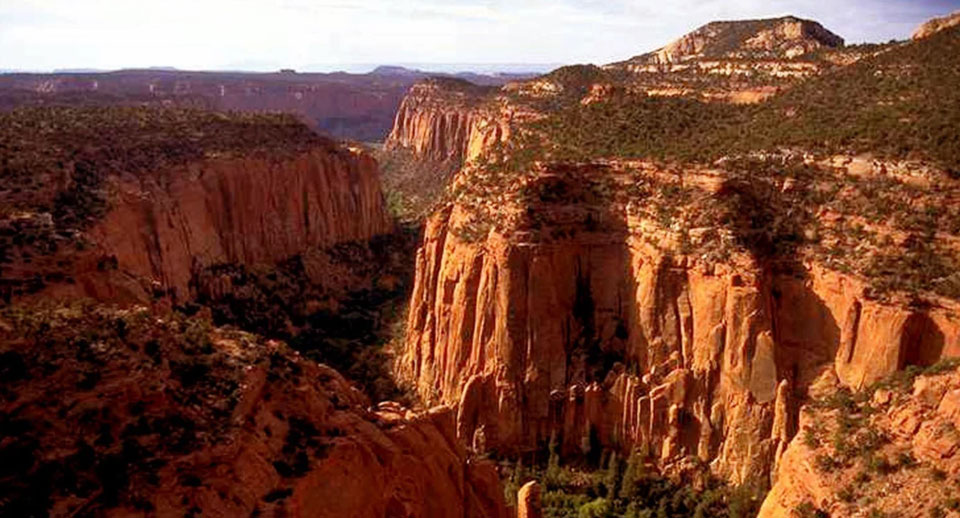 President Biden restored full protection on Oct. 8 to three national monuments shrunk by the previous administration, which had also opened the sacred lands up for coal and uranium mining as well as oil drilling.
Biden will expand Bears Ears and the Grand Staircase-Escalante national monuments in what is now Utah and has restored protections from commercial fishing in the Northeast Canyons and Seamounts Marine National Monument off the New England coast.
The decision to restore the Bears Ears and Grand Staircase-Escalante monuments will also protect the sites' stunning physical beauty and fossil record, as well as substantial Native American history.
As reported by NPR:
In 2017, then-President Donald Trump signed an executive order that dramatically downsized Bears Ears by 85% and cut Grand Staircase in half; it was the largest reversal of U.S. land monument protections in history.
The land is considered sacred to several Native tribes — including Navajo Nation, Hopi Tribe, Ute Indian Tribe, Ute Mountain Ute Tribe and Pueblo of Zuni. The area is rich in artifacts and full of ancient camping areas and burial grounds.
Environmental and tribal leaders sued the Trump administration, but that lawsuit has been on hold since Biden issued an executive order in January to look further into the matter.
This article was reposted from EcoWatch.