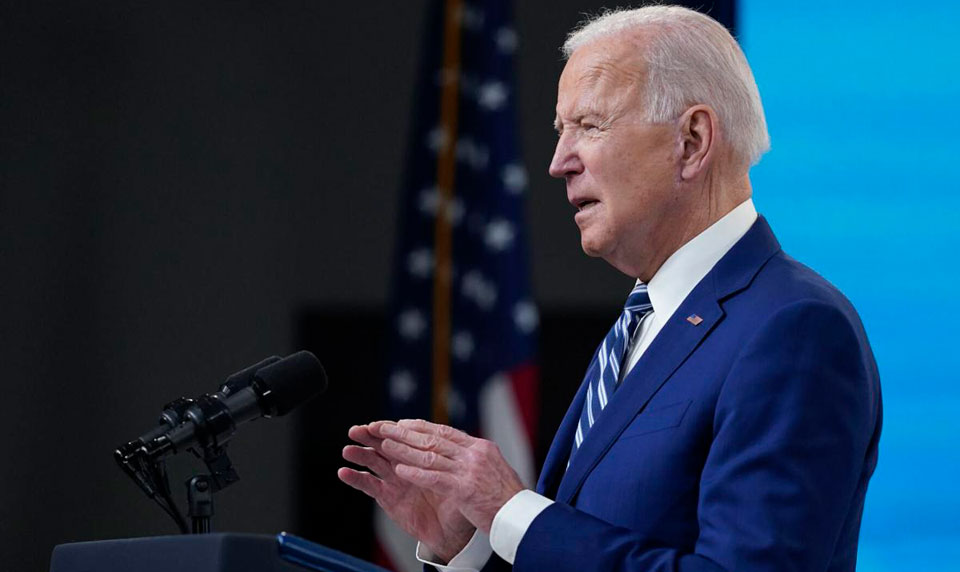 Today in Pittsburgh, President Biden will outline his American Jobs Plan, proposals for major infrastructure investments in clean energy, water system updates, and other economy-growing initiatives designed to create millions of jobs, address aging infrastructure and lessen racial and other inequities throughout the economy.
Biden's $2 trillion plan to fight climate change and revitalize the American economy includes calls for Congressional funding to the tune of: $16 billion to employ union oil and gas workers to cap orphaned oil and gas wells and clean up mines, $35 billion in clean tech R&D to address the climate crisis, $85 billion to modernize public transit systems, $174 billion to promote electric vehicles through consumer incentives, supply chain support, charging network build outs, school bus electrification, and electrifying the federal fleet, $100 billion for power grid modernization and resilience, and $213 billion to build, modernize, and weatherize affordable housing.
Biden's plan also calls for investing $111 billion to improve the country's drinking water systems, including eliminating all lead water pipes and service lines in the country. Labor and environmental groups called for even greater ambition and spending to "build a more just, equitable, clean and more prosperous American economy" in a letter to Biden and Democratic Congressional leaders. Funding will pay for itself over 15 years, the administration says, by a combination of eliminating fossil fuel subsidies, raising corporate taxes, ending offshore-tax havens, and strengthening corporate tax enforcement.
The plan also calls for passage of a bill aimed at significantly strengthening workers' rights to organize. The $2 trillion plan push is just the first of the administration's massive two-part infrastructure investment agenda as Biden is expected to release part two, the "American Families Plan" in two weeks.
This article was reposted from EcoWatch.