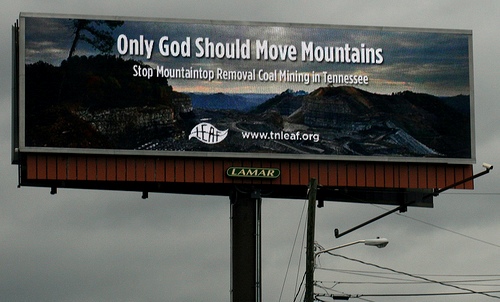 DETROIT — There are over 1,000 workshops, panels, plenaries and assemblies as part of the U.S. Social Forum here in Detroit this week, June 22-26. They cover every social, political and economic issue faced by the people and communities of North America and world.
Many of these workshops are small intimate presentations by groups like Kentuckians for the Commonwealth. KFTC's workshop titled, "The Struggle for Justice in the Coalfields of Central Appalachia and Colombia," highlighted the dire economic and ecological consequences of mountaintop-removal coal mining.
Vanessa Hall, a member of Kentuckians for the Commonwealth spoke with People's World following the workshop (See video below).
Mountaintop removal replaced deep mining across Appalachia, resulting in huge reductions in mining-related employment, devastation of the United Mineworkers Union, and the near total destruction of the natural habitat that the miners and former miners live in the coal fields of Eastern Kentucky and surrounding areas. Big coal corporations decided it was cheaper and more profitable for them to take off the mountains' tops to get to the coal.
Creeks, ponds and forests that once provided water, fish and produce to help sustain families for generations are now clogged with silt and polluted with coal tailings, iron and sulfur. Mining families already devastated by the los of industry jobs now face the destruction of their homes, land, health and even their culture.
Hall said that one lesson they learned from the Afro-Colombian and indigenous communities struggling against displacement from their lands due to coal extraction is the "use of cultural traditions to protect community."
KFTC took the initiative along with Witness for Peace to take people from Appalachia to visit the communities in the coal-rich areas of the South American country of Colombia who are facing similar conditions often created by the same mining corporations that plague Appalachia.
KFTC has also hosted Colombian mineworkers and people displaced by coal mining in Kentucky to share experiences, strategies and culture.
The health and environmental impact of coal is not just in the coal fields, but also in the urban centers of the U.S. where coal is burned for electricity. Workshop presenters called on participants and the public to visit ilovemountains.org to enter your zip code to see if your electricity comes from coal that is ripping apart mountains and communities in Appalachia or elsewhere.
The solution to the problems in Colombia and Kentucky require dramatic economic alternatives, said Hall. "It all boils down to people being able to live and live sustainably."
You can visit Kentuckians for the Commonwealth at KFTC.org.
Photo: quinn.anya/cc