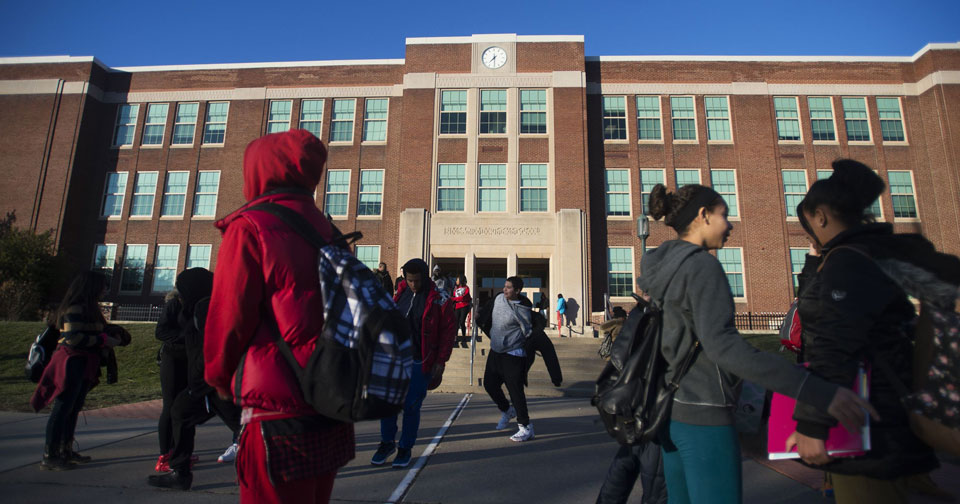 On January 24, People's World brought you the story of four young Black girls who were illegitimately strip-searched by school officials at East Middle School in Binghamton, N.Y. over false allegations of drug possession. Amidst growing national attention to the case, the Binghamton City School District released a statement denying that administrators and staff conducted the strip searches of students and labeling students' and parents' claims as "misinformation." In response, the families of the four girls released this joint statement.
January 25, 2019
To those willing to hear us and see us,
The past several days have been unexpectedly stressful and traumatic to our girls, to us as parents, and our collective families. Tuesday's school board meeting was our first chance to speak publicly on the events that brought us here, and we would sincerely like to thank all the community members who came out to extend their support. That support, as well as a need for clarity, is why we have decided to release this joint statement.
On January 15th, our girls were strip-searched by the nurse and administrators from East Middle School, in the Binghamton City School District.
The girls were individually taken to a private space in the Health Office and held for over an hour. They were subjected to sobriety tests and observations and told to remove their clothing to be searched for drugs and other illegal substances. Three of our girls complied to the tests and observations, as well as the searches, and were then allowed to return to class. One of our girls complied to the tests, but refused to remove her clothing for the search, and was sent to In-School Suspension.
We, as parents, did not consent to these searches. We, as parents, were not notified by the school before or after these searches occurred.
Instead, our children informed us, and we had to follow up with the school the next day.
All four girls missed several days of instruction after this experience, as they no longer feel safe at East Middle. During this time, school officials failed to communicate with us in any meaningful way and often failed to return our calls. It wasn't until the community attended the school board meeting that the administration began to express an interest in helping us transition the girls back into school.
Up until this point, we have relied on intermediaries to advocate on our behalf and to get this information in the appropriate hands. Our first priority is, and remains, our daughters. Some of us attended and graduated from Binghamton Schools before enrolling our own children. We know most of the teachers and staff at East Middle care about the safety and wellbeing of the students. Listening to our children recount and relive this trauma has been an experience we would not wish on any parent. And we hope no other child has to experience what they have endured.
Once again, thank you to those willing to listen to and believe our girls.
Sincerely,
Anais Disla
Ibelyh Disla
Zulayka Mckinstry
Chanderlia Silva