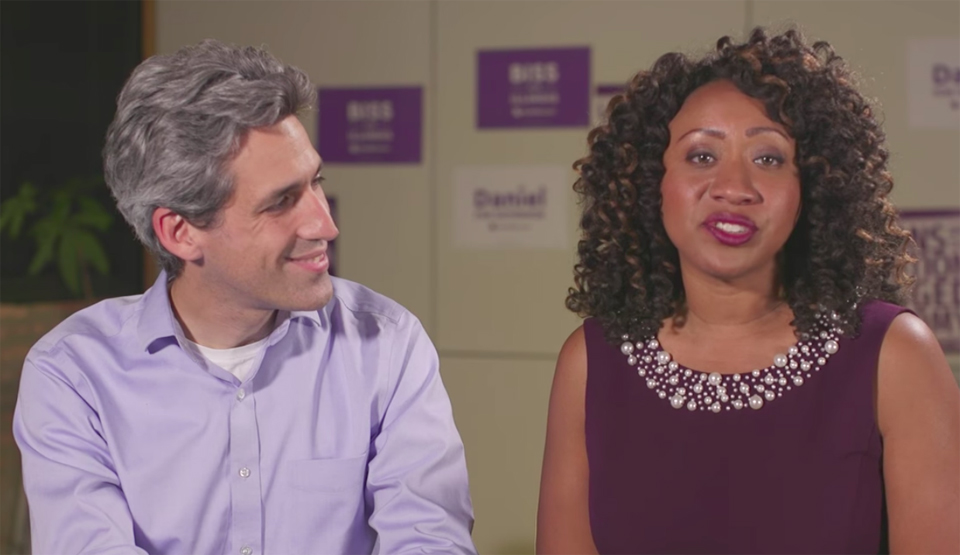 CHICAGO – Our Revolution, the organization that grew from Sen. Bernie Sanders' presidential effort in Illinois, announced at a press conference here Monday that it is backing state Sen. Daniel Biss for governor.
The announcement caps several recent boosts for the Biss campaign which is lining up backing from progressive organizations in the hope that grassroots support can overcome the perceived lead that J.B. Pritzker, a billionaire, has ahead of the scheduled March 20 primary election.
Last week Biss, the former campus anti-Iraq war activist and math teacher at the University of Chicago, snatched endorsements from MoveOn.org, the huge national on-line progressive organization and National Nurses United, the well-known progressive nurses' union. Prior to those endorsements Biss had lined up backing from Reclaim Chicago, Democratic Rep. Robin Kelly, former Lieutenant Gov. Sheila Simon and a number of liberal state representatives.
The string of endorsements is discouraging to Chris Kennedy, another Democratic candidate for governor, the businessman son of the late Robert F. Kennedy, who has also staked out progressive positions on issues and has blasted establishment figures like Chicago Mayor Rahm Emanuel.
Kennedy's hopes to receive the blessing of organized progressives were raised when he got the backing of Emanuel's opponent in the last Chicago mayoral race, Cook County Commissioner Jesús "Chuy" Garcia.
Kennedy's poor performance at a Jan. 23 TV debate didn't help him either. He was unable, when asked, to say anything positive about his Democratic opponents but had no difficulty saying positive things about Republican Rauner when a few days earlier, he appeared before the Chicago Tribune editorial board. Kennedy said at that appearance that Rauner "is trying to do what he thinks is best for the state of Illinois and we may disagree with him on what that is, but his willingness to speak truth to power, to take on the powers that have been strangling our economy for decades in this state, is something I think he should be applauded for."
Backing Biss is getting from groups like Our Revolution and Moveon.org is significant because of the influence such groups wield with thousands of voters. Our Revolution's endorsement decision, for example, followed a poll the group took of 40,000 progressives. "Over 63 percent of them chose Daniel Biss," said Clem Balanoff, the chair of Our Revolution Illinois. He boasted at the endorsement press conference at the headquarters of the United Electrical Workers (UE) that his organization has 250,000 members in the state.
"For the first time in many years, working men and women have a true voice and champion in our next governor and lieutenant governor," Balanoff said as he introduced Biss.
Biss aimed most of his fire at Pritzker who has the support of Democratic Party leaders, a number of large labor unions and others who feel it will take big bucks to take down GOP Gov. Bruce Rauner, himself a billionaire.
He said Pritzker has taken advantage of "all kinds of tax loopholes by moving money around, by liquidating assets and using offshore accounts and by setting up shell companies in all kinds of states."
Biss appeared at the UE headquarters with his running mate, state Rep. Litesa Wallace, a single mother and breadwinner of her family from Rockford who is trying to land the job of lieutenant governor. "She understands the struggles of millions who are trying to just get by," Biss said.
Wallace said she first decided to run for office when she was a single mother in need of child care help. "Like Daniel, like me, there are many people who want something better for themselves and their children," she said. "I am proud to run with Daniel because both of us have fought in the halls of power for a $15 and more minimum wage, expansion of healthcare and making the rich pay their fair share in taxes."
Wallace was born on the south side of Chicago, grew up in the south suburbs and was the first member of her family to get a college degree.
Wallace actually replaces Biss's earlier choice for running mate, Chicago Alderman Carlos Ramirez-Roza.
Biss received pressure to drop his first choice because of Ramirez-Roza's support for the Palestinian movement to boycott Israel. Ramirez-Roza is a member of Democratic Socialists of America and would have been the first declared socialist on a ticket for Illinois governor since Diane Roling in 1986.
"It's an honor to be endorsed by Our Revolution Illinois," said Biss at the press conference. "We share a vision of government accountable to working people, universal healthcare, living wages and tuition-free higher education. We share a plan to make this vision a reality.
One of the people who rose to endorse Biss at the meeting was Rebecca Abraham, a nurse who was an elected Sanders delegate at the 2016 Democratic National Convention. "I am a nurse and a mother of two. While some think it will take the person with the most money to defeat Bruce Rauner, I am thinking about the lives of my family and my patients."
In a private interview with the People's World, Biss said, "This is a fight also for the very soul of the Democratic Party. In order for the party to win in November, it needs candidates who are seen as strong leaders committed to the issues important to people."
Biss said he hoped this would be understood by the Democratic Party all across the country. "In Donald Trump we are dealing with a real danger to democracy, a real threat to our free press and all the other freedoms we cherish," he said, "and the Democratic Party needs strong candidates everywhere to battle Trump and help save our democracy."