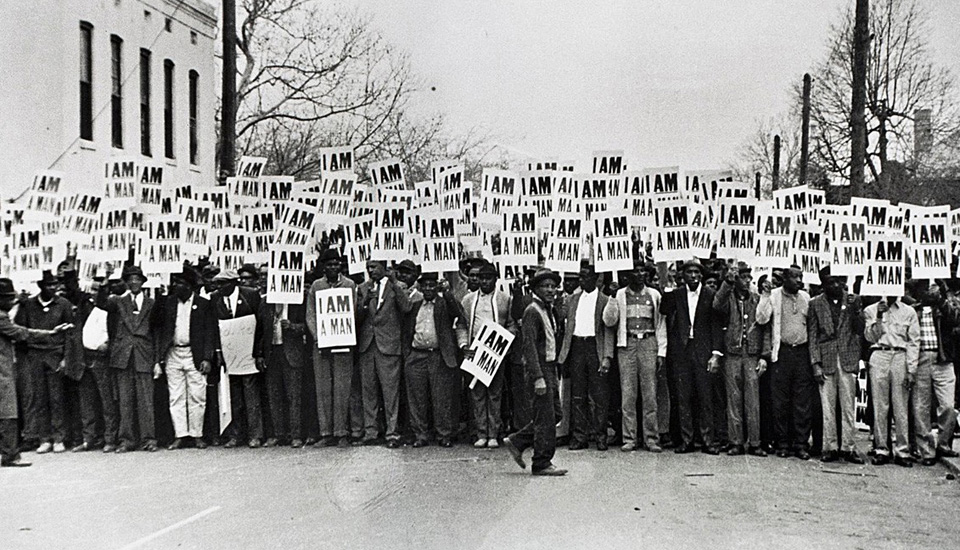 ST. LOUIS, MO — "Stand up for health care! Stand up for union jobs! Stand up for living wages!  Stand up for civil rights!  Stand up St. Louis!" called out Rev. Terry Melvin, bringing hundreds of  participants at the 31st annual St. Louis Coalition of Back Trade Unionists (CBTU) awards dinner to their feet with applause and cheers.
The powerful message from the national CBTU president reflected the major battles underway in Missouri and the country to stop "right to work" (for less) legislation, to raise the minimum wage, and to win justice from police violence in Ferguson and elsewhere.
The annual awards ceremony was held in conjunction with the AFL-CIO convention happening across the street at the America's convention center.  Awardees included AFL-CIO president Richard Trumka.
The battles in St. Louis set a fighting tone for the national convention.  Over the summer an intensive petition campaign brought in three times more signatures than needed to place repeal of "right to work" on the 2018 election ballot in Missouri.  The campaign was launched after Republican governor Eric Greitens signed the anti-union legislation into law earlier this year.
Congratulating that effort and the current petition campaign to place an increase in the minimum wage to $12 an hour on the state ballot, CBTU leader Ken Rigmaiden, president of the Painters Union declared, "You can't just care about your own union.  You have to care about everyone."
In paying tribute to Trumka, Steelworkers leader Fred Redmond recalled that after Michael Brown was killed in Ferguson in 2014, Trumka challenged the executive council of the AFL CIO to begin a dialogue on race.  The Commission on Racial and Economic Justice was formed, with Redmond as co-chair. The first hearing was held in St. Louis on February 1, 2015.
"He came to Ferguson in the height of the crisis and met members of the community at St Marks Church," said UAW and CBTU leader Lew Moye as he introduced Trumka. "That church needed support to maintain their utilities and he helped."  Moye also appreciated AFL CIO support of the largest protest held in Ferguson on October 11, 2014.
"Civil rights and labor rights are one and the same," said Trumka.  "A union brother killed the son of a union sister.  That couldn't be brushed under the table," he said emphasizing the commitment of the federation to "root out internal racism, and institutional racism in our communities.
"We came here because of the great activism confronting social and economic issues.  When it comes to stand together, we won't back down one inch, we won't back down." he declared adding, "We have a long way to go.  We will fight every day in every way for every child to have a fair chance and fair opportunity."
This challenge was at the center of the pre-convention diversity conference held the following day on the theme All of Us or None of Us, when delegates, led by former AFL-CIO Executive Vice President Arlene Holt Baker, took to the streets to force the convention center to allow entry to guest speaker State Rep. Bruce Franks and the Black Lives Matter activists who came with him.
CBTU awardees at the Ernest and DeVerne Calloway dinner, named to continue the legacy of these two St. Louis labor leaders, also included local sports coach Martin Mathews and Ohio CBTU leader Petee Talley.  Talley, who is secretary treasurer of the Ohio AFL-CIO, helped lead the successful efforts in her state to repeal anti-worker and voter suppression legislation.
This year she organized We Rise Virginia with the CBTU, a grass roots effort to get out the vote in Newport News for the governor's race.
Many national labor leaders and local elected officials who are members of CBTU were recognized at the dinner, emphasizing the important role of this organization in bring forward African American leaders in the labor movement and the community.  The dinner was well attended by longtime activists in St. Louis.
Unions of all kinds were present from building trades, to industry, to retail and service workers, representing the 77 national unions who have members in CBTU. Participants gave a round of applause to the members of Unite Here Local 74 who served their meal at the Mariott St. Louis Grand Hotel.
Founding president William "Bill" Lucy was in the audience and received a standing ovation for his leadership in shaping the organization's commitment to bringing forward participation by African American workers in the union movement and forging ties with the community through voter registration,  voter education and voter turnout projects.
Steven Davis, co-chair of the St Louis CBTU Under 40 Committee closed out the inspiring event on an action note, as pledge cards from We Are MO to repeal "Right to Work" were distributed and filled out.
"It is important for labor to stand as a unified force," he said calling for controls on corporate greed and voter suppression, and support for effective civilian oversight boards.